When you're looking for a place to socially distance outdoors—alone, with your family, or even with your pup—head to Garland, where you can discover more than 2,800 acres of recreational options, from parks and lakes to hike-and-bike trails—even a new dog park.
Playful & Unexpected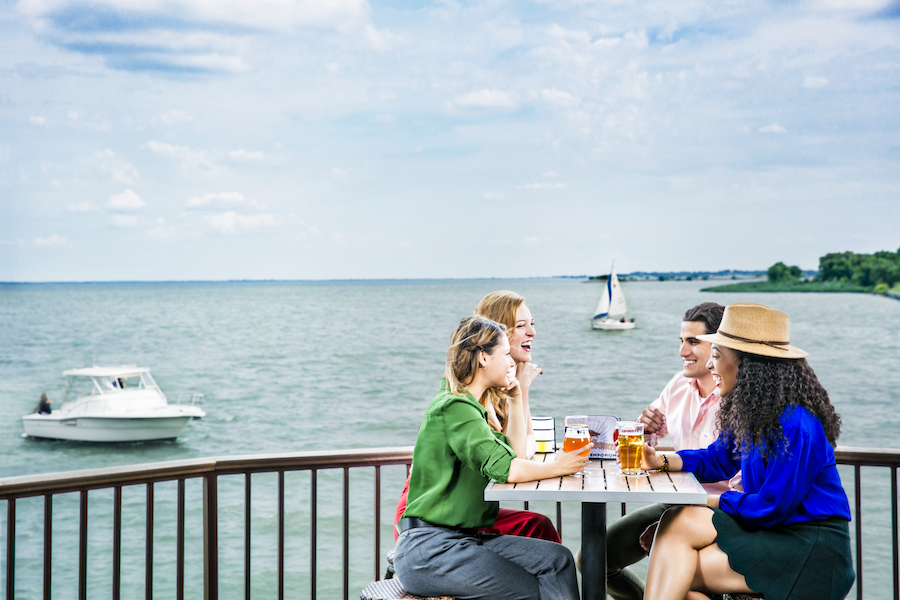 This is the perfect way to describe Garland. An eclectic mix of neighbors, entrepreneurs, and hobbyists with an adventurous spirit head to Garland's parks and lakes whenever they get the chance. While there, you'll experience the rich diversity of people and cultures of Garland, which is known as one of the most diverse cities in America. Its vibrancy is a direct result of the passionate people from all walks of life who come to make their mark, whether they stay for a day…or for good. "Garland is one of those cities with so much square footage that some people don't even realize that it stretches all the way down to Lake Ray Hubbard," says Christopher Hallmark, marketing supervisor with the City of Garland Parks and Recreation. "So many restaurants in Garland with beautiful patio seating areas are the perfect outdoor spot to watch the sunrise or sunset over the lake with spectacular views."
The Lake, Trails & Preserves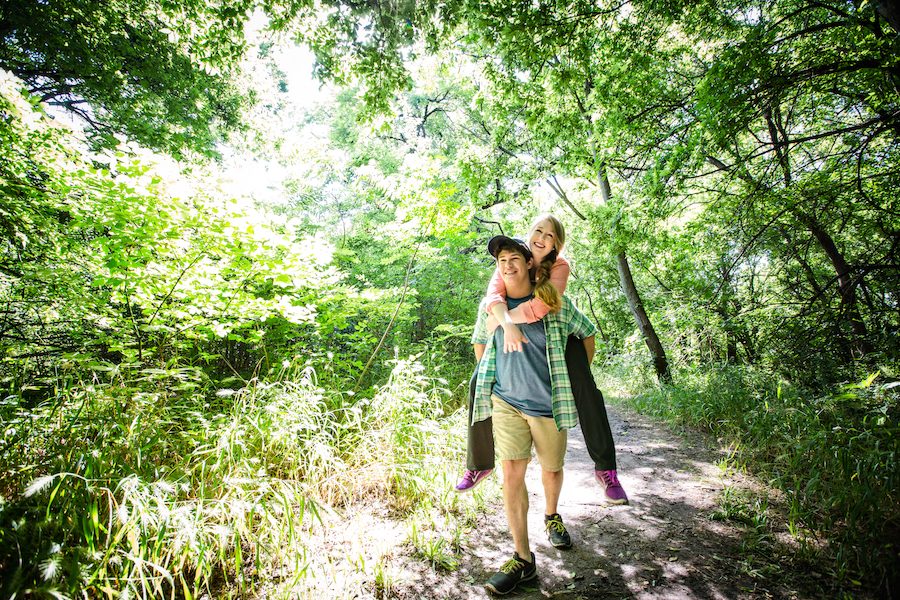 The crown recreational jewel of Garland, of course, is Lake Ray Hubbard, a 21,000-acre lake that beckons the entire Dallas area a peaceful place to relax and unwind. When this summer weather lures you to cool waters, load up your boat or jet skis, grab your fishing rod, or pack a picnic and head out for a full day of fun on the lake. From almost any point in Dallas, you'll arrive to the shores of the lake in about 20 minutes. From boating, water skiing, and fishing to sailing and windsurfing, Lake Ray Hubbard redefines relaxation. Access the lake via Bass Pro Shops docks or through the Chaha Ramp at John Paul Jones Park.
"Make Your Mark" by conquering the path less traveled and embarking on an adventure on miles of paths, trails, and green space envied by the asphalt jungle. Spring Creek Forest Preserve is a hidden gem in Garland for outdoor recreation, offering a place for artistic contemplation, idea sharing, and reflection of the natural beauty. Plan your escape to the largely untouched flora and fauna that await discovery in the Spring Creek Forest Preserve, home to a relic forest of 100- to 300-year-old Chinquapin, Bur, and Shumard oaks and over 650 species of plants and animals. This park is a nature lover's dream. Choose between paved trails through towering relic trees soaring to the heights of 100 feet at the Spring Creek Forest Preserve or the unpaved interpretive nature trail at Spring Creek Park Preserve. Bring a camera, a sketch pad, and comfortable walking shoes to spend a few hours—or the whole day.
The Duck Creek Greenbelt boasts a 5.7-mile paved trail along the beautiful banks of Duck Creek providing a serene setting right in the heart of Garland.
When you're looking to really social distance, visit Rowlett Creek Preserve, where you can enjoy a soothing hike or bike ride through nature and soak up some fresh air. The Rowlett Creek Preserve is inviting for hikers and off-road bikers alike, with 16 miles of multi-use trails awaiting the adventure-seeker. Wind through creeks, wooded, and open areas as you explore the various trail loops. Rowlett Creek Preserve features a gazebo, picnic area with grill, and multi-use trail that is 15.6 miles long and constructed on a stacked loop system that allows trail users to create their own paths. A mixture of tight, twisting paths and open straightaways make it a popular spot for hikers and off-road bikers.
Start planning your outdoor adventure at https://makeyourmarkgarland.com/see-and-do/rowlett-creek-preserve.
Pick a Park, Any Park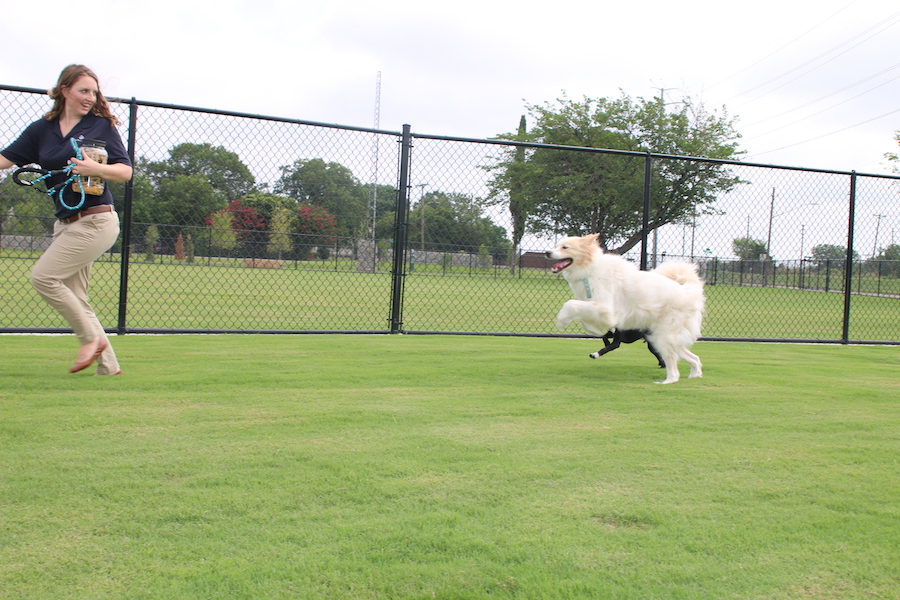 Garland has more than 60 parks and greenbelts from which to choose and you can always find one that best suits your mood. Looking for an activity? Try disc golf, enjoyed by hundreds of residents and visitors each year at Audubon Park, featuring an 18-hole disc golf course.
A special, vintage park to check out is Central Park, designated a Lone Star Legacy Park by the Texas Recreation Park Society in 2013. It's an iconic park in the Dallas area, and in the state, for those who visit, play, and rest on its grounds. For more than a century, it has been used as Garland's common green park, recreational area, and community space. It's safe to say that plenty of Little League athletes, weekend warriors, and families celebrating special milestones have made their mark through the years at Central Park. Here you will find Garland's first dog park at 901 S. Glenbrook, now officially open for play. The three-acre, off-leash park project is a perfect way for you and your best friend to spend a lazy Sunday. The dog park features three rotating dog paddocks with double-entry gates and a six-foot-high fence, one for large dogs and one for small dogs, while the other paddock rotates, allowing the area to rest and for general maintenance. Magnetic locks on the gates will provide security when the paddocks are closed. The City of Garland has ensured comfort and convenience with drinking fountains, large pavilions for shade, plenty of seating and lighting, and expansive green spaces where you and furry sidekick can stretch your legs.
For a complete list of Garland parks, visit GarlandParks.com.
Make Your Mark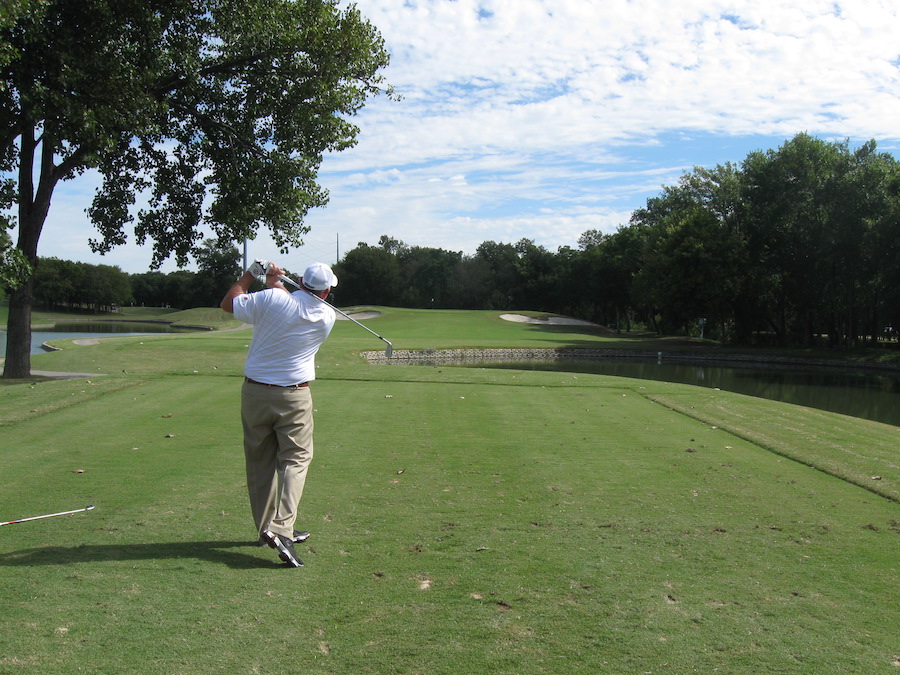 A day on the course is one of Garland's favorite ways to make their mark. Whether you're an avid golfer ready to play a round or a novice player looking to hit a bucket of balls, you'll experience a day you won't forget at Firewheel Golf Park. The park contains 63 holes of championship-caliber golf, including three regulation courses in designs that challenge and delight.
With so many entertainment options closed due to COVID-19 restrictions, it's nice to know there's still a place to escape the ordinary—and your four walls. Whatever outdoor recreation you are craving, Garland has it. Visit MakeYourMarkGarland.com and search "see and do" and "outdoor adventures" to plan your escape.
Signup for D Exclusive
Get partner offers, discounts, and more delivered right to your inbox each week.