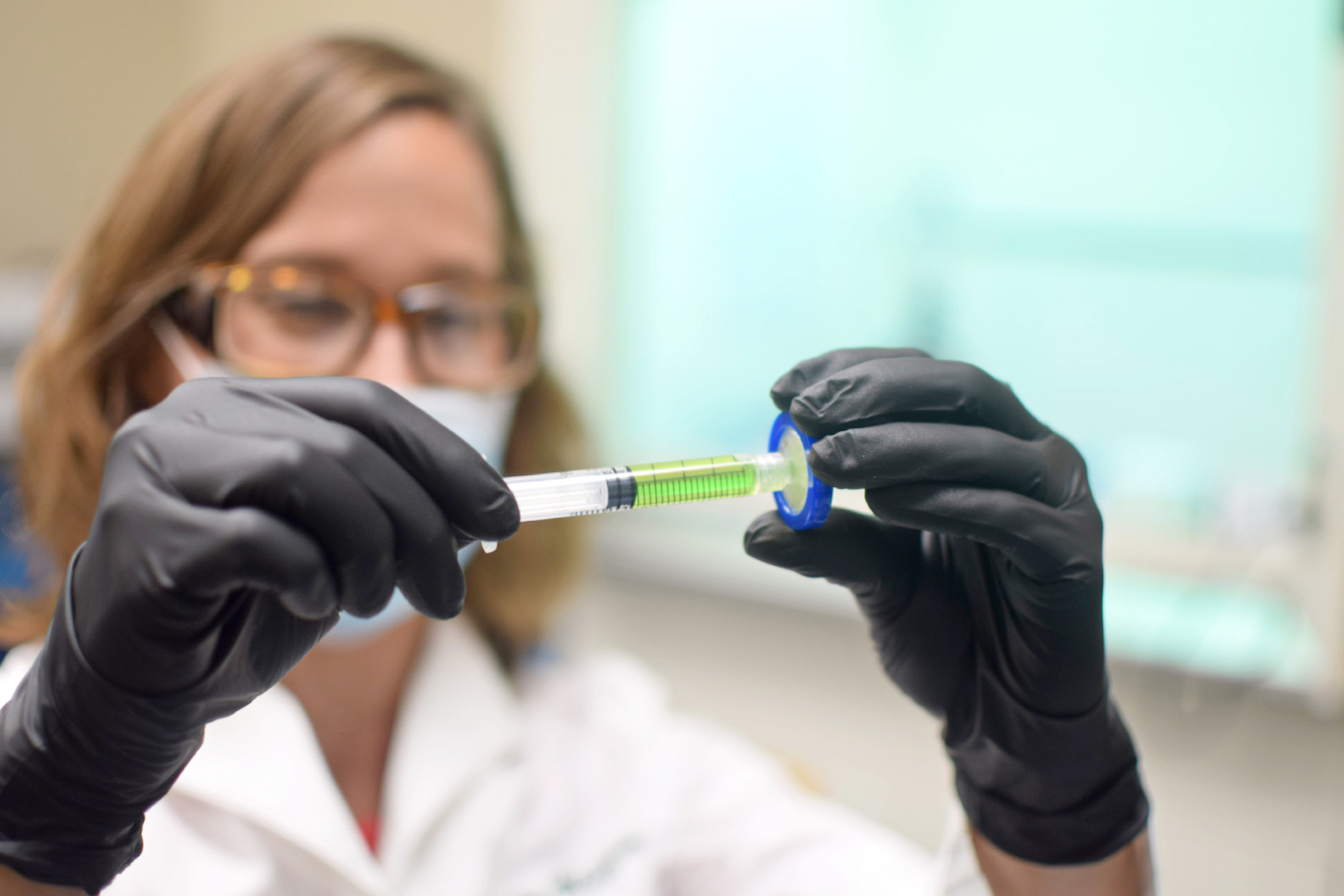 Texans Diagnosed with Movement Disorders Turn to Medical Marijuana for Relief
Movement disorders have joined the growing list of conditions eligible for medical marijuana in Texas, and Texans are taking notice.
In June 2019, Texas expanded the Compassionate Use Program, allowing for patients with over 200 eligible conditions to receive a prescription for medical marijuana. Today, it's estimated that nearly 2 million Texans may now be eligible for medical marijuana in Texas, including many living with movement disorders such as Multiple Sclerosis, Parkinson's disease, Huntington's Disease, Spasticity, and ALS. With expanded access in the state, more Texans are making the shift to medical marijuana to find relief for movement disorders. 
Kevin Ivie is one of these patients. After being diagnosed with early-onset Parkinson's Disease, Kevin tried many prescriptions, treatments, and diets—even surgery—to alleviate his symptoms and improve his quality of life. When he discovered Texas Original Compassionate Cultivation, the leading medical marijuana company in Texas, he finally found the medicine that would help him get his life back. 
"Nothing has helped me as much as Compassionate Cultivation," Ivie says. "After finding the right tincture and dosage for my specific needs, I have lowered many medications, and even eliminated a few. I am now driving again and able to play with my grandkids. My pain and clarity are now manageable, so I am able to move forward with my life."
Another Treatment Option for Doctors
Patients aren't the only ones making the shift to medical marijuana to treat movement disorders. Many physicians have also joined the Compassionate Use Program to offer an alternative to prescription medications, which can trigger unwelcome side effects for patients, or in some cases, become addictive. 
Physicians registered in the Compassionate Use Registry of Texas (CURT) are eligible to write prescriptions for medical marijuana in Texas. Dr. Lan Le, a DO in Fort Worth who is certified in Brain Injury and Physician Medicine & Rehabilitation, prescribes medical marijuana for many movement disorders such as Multiple Sclerosis. She says cannabis medicine is an important treatment for patients living with chronic pain and illness. 
"Spasticity management is a key component to facilitate rehabilitation, function, and quality of life. Medical cannabis is an adjunctive treatment that has helped my patients with strokes and multiple sclerosis better manage the effects of their chronic illness. They have reported various benefits including ease of movement, better control of pain related to spasticity, improved mood, and sleep," Dr. Le states. 
Dallas neurologist Dr. Ziad Blaik also looks to medical marijuana as a treatment to relieve muscle discomfort and pain caused by movement disorders. 
"The brain is already set up to have receptors of cannabinoids, and a big cluster of those receptors regulate the muscle movement," Dr. Blaik says. "They do not initiate the movement,  they regulate it, which means they make the movement smoother and more direct. Injury to those regions of the brain will ultimately impair the movement, which is caused by disorders like Parkinson's, Huntington's, and Tourette Syndrome."
However, cannabinoids don't just help by smoothing muscle movement. According to Dr. Blaik, "stress and anxiety tend to worsen movement disorders, so cannabinoids often reduce anxiety and stress and, therefore, reduce the abnormal movement."
Who is Eligible? 
Although medical marijuana is legal in Texas, patients must meet certain qualifications to be eligible such as:
Be a permanent Texas resident

Receive a prescription through a CURT registered physician 

Have an

approved condition
There are over 200 approved conditions for medical marijuana in Texas, including:
Movement disorders such as Parkinson's disease, Huntington's disease, Multiple Sclerosis (MS), Amyotrophic Lateral Sclerosis (ALS), and Spasticity

Epilepsy and other seizure disorders

Autism and other spectrum disorders

Alzheimer's and other dementias

Terminal cancer

Neuropathies

Chronic Traumatic Encephalopathy (CTE)

And over 100 more neurological conditions
Texans who think they may qualify for medical marijuana can find a CURT registered physician through Texas Original Compassionate Cultivation's Find a Doctor tool. 
Expanding Access Across Texas
In Texas, three companies are licensed to produce and sell medically prescribed marijuana, but Texas Original Compassionate Cultivation is the only Texas-owned-and-operated company in the state. While the company is headquartered in Austin, it provides delivery and pick-up services across Texas. 
For more information about accessing medical marijuana in Texas, visit TexasOriginal.com.