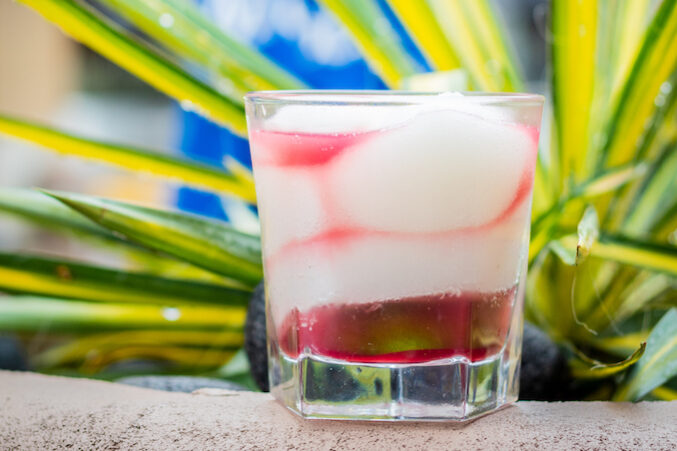 5 Ways to Enjoy a Mi Cocina Mambo Taxi This Summer
Curbside pickup, dining al fresco, delivery services, and more.
Poolside, inside, on a patio, or with friends around Dallas' new favorite pastime, the Mi Cocina Food Truck, there are plenty of ways to get your Mambo Taxi fix all summer.
1. Grab One on the Go!
While COVID-19 restrictions have limited seating inside dining in Dallas area restaurants, one thing that isn't limited (whew!) is the familiar refreshing cool-down you can only get from a classic Mi Cocina Mambo Taxi. Order yours at micocina.com, and a friendly Mi Cocina family member will meet you curbside to bring your Mambo Taxi nicely insulated in a Styrofoam cup to enjoy at home poolside.
2. Three is Never a Crowd.
For Mi Cocina lovers who need more than one Mambo Taxi, or to serve a small group at home, consider Mambo Taxis by the quart. There are three drinks per quart, which means only one thing: refills! Want to add something to snack on? Grab a bulk order of chips and dip – queso and guacamole are also available by the quart.
3. Come on In!
All Dallas area Mi Cocina restaurants are open at 50 percent capacity indoors, and the open-air patios at each location provide plenty of seating and a cool breeze. Seating indoors and outdoors is adequately spaced, and partitions are placed between tables indoors to increase your comfort and confidence in all the safety precautions each Mi Cocina restaurant is taking. You can sit back, relax, and pair your Mambo Taxi with slow-roasted Tacos de Brisket or the crowd-pleasing Nachos Al Carbon.
4. Space them out…if you can!
Give yourself something to look forward to and save your quart (or quarts) of Mambo Taxis for the next day—if that's even possible. Bulk up on your order at micocina.com and just toss the leftover Mambos in the freezer. Restore their signature fluffy consistency by dropping the drink in the blender for a few seconds. Serve, and enjoy—again!
5. Delivery, at Your Service!
A fun way to enjoy a Mambo Taxi, and most anything on Mi Cocina's menu, is from one of its food trucks. Visit micocina.com/catering for details about having Dallas' favorite margarita and Tex-Mex delivered and served at your home or neighborhood via food truck, or have Mi Cocina bring the margarita machine and bartender straight to you for the ultimate Mambo Taxi experience. Name the time and place, and Mi Cocina will be there!