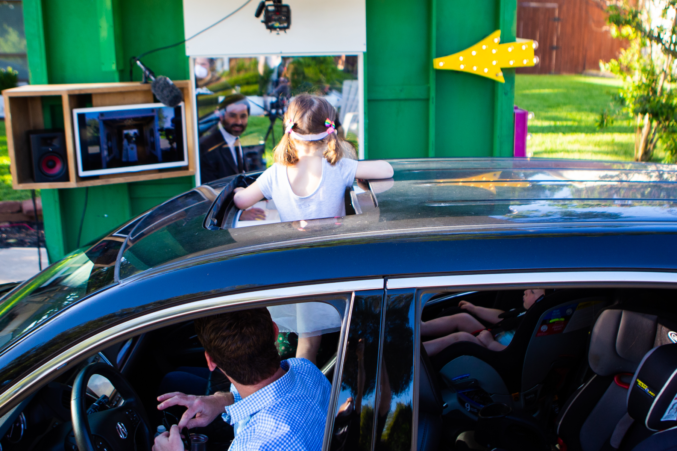 The Party Must Go On!
Ever partied on your front lawn?
By Motusred
Published in Sponsored
May 22, 2020
1:07 pm
Even in times like these, there is still much to celebrate. MOTUS is known for its ability to uniquely capture your favorite guest list with a captivating and entertaining photo booth experience by bringing people together and creating lasting memories.
MOTUS in partnership with Bayer Brothers Sets has created several options to get the party going again. In response to COVID-19, they have started new policies including intensive cleaning measures for all booths before and after events, temperature checks for all MOTUS ambassadors, and required masks and gloves for the duration of every event. 

When the party must go on, while keeping safety a priority, they literally bring the party to the front yard with a custom and safe drive-thru party booth. The booth is an opportunity for each guest to take pictures with the guest of honor and interact with them through plexiglass and a two-way mic system, along with a monitor that displays the images live. The "new normal" has pushed them to use their passions to be even more creative and innovative, allowing guests to have an extraordinary keepsake experience with their families and friends. 

MOTUS has a vast array of photo booth styles in a new, no-touch safer way and they also offer anything you may need to take your celebration decor to the next level including balloons, yard greetings, light-up birthday numbers and more.  Reach out to find the best option for your next event. They're incredibly excited to pivot their business to bring people back together to celebrate life's most memorable moments!