Architectural Art 'For Sale' in Dallas's Highland Park Neighborhood
We guarantee this is the only home of its kind for sale in the neighborhood.
Those searching for a relaxing retreat with a prime location, welcome home. This is perfect for the modern mover and shaker that appreciates this priceless property for exactly what it is—a work of art.
Situated on .34-acres, this home at 3212 Dartmouth is an architecturally significant Texas modern designed by Frank Welch. It has been purposefully reimagined by Max Levy. Its reflective pool by David Hocker is a beautiful cornerstone glistening and bouncing off of the Loewen windows. It exudes a calm confidence, and the design stands sans elaborate interior design.
Features that only an art-enthusiast can appreciate add value to this already priceless property. From the gallery-smooth art walls to the recessed hanging system and even a lighting system by Tully Weiss, the next owner of this home will never have to wonder where to hang their collection.
Another feature that seems especially relevant these days: the whole house is encapsulated, including a concrete-lined crawl space. There is also a high-end security system. The home has a copper roof and gutters, retractable screens, and electric shades. A four-car garage provides air conditioning in addition to two covered spaces behind a rear sliding gate.
And at the end of the day, this property is all about the location. Not only is the pristine palace positioned on a double lot in one of (if not the most) prestigious areas of town, it also has access to the Katy Trail. Because who doesn't love a quick walk to cocktails and brunch? Some of you might have forgotten what that feels like, but we will get there again soon. Promise.
__________________________________________________________________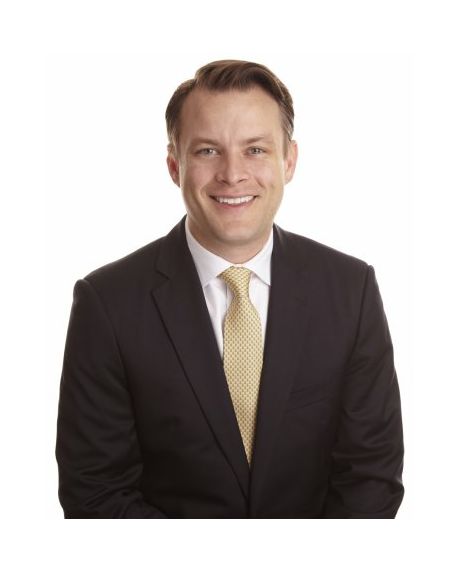 Ryan Streiff
469-371-3008
[email protected]
As a former investment banker and a lifelong resident of Dallas, Ryan Streiff offers buyers and sellers a strong work ethic, an analytical approach to the market, and a knowledge of niche neighborhoods that is truly unique in the Dallas residential real estate industry.
After graduating from Lake Highlands High School in East Dallas, Ryan excelled academically at Southern Methodist University, where he graduated magna cum laude. Today, Ryan is known among his peers as a Realtor who is honest and forthright, and always has his clients' best interest uppermost in his mind.
Friendly, yet intensely focused on a successful outcome, he strives to make each real estate transaction as fun as it can be. In fact, Ryan's clients often remark that he has become more than a trusted advisor — he has become a true friend. While building lifelong relationships and clientele, Ryan has become a top producer with Dave Perry-Miller Real Estate.
Investment-minded and a strong believer in the long-term value of residential real estate, Ryan is the owner of several rental properties in Dallas. He assists buyer and seller clients in all areas of Dallas, with special emphasis on the Park Cities, Lakewood, Lake Highlands, Richardson, Uptown, Devonshire, Bluffview, Greenway Parks, and Briarwood.
Laura Michelle
214-228-3854
[email protected]
A top-producing real estate professional for more than 20 years, Laura Michelle epitomizes the meaning of exceptional customer service. She offers clients a sophisticated understanding of the ever-trending market and provides counsel from a business manager's point of view. She has been consistently honored as a Top Producer and Best Agent by multiple publications. The concept of connecting property, architecture, design, and people interested her while focusing her studies on Business and Real Estate at the University of North Texas, where she graduated with honors. Laura strives to provide unparalleled service, treat all clients with the utmost fairness, give them realistic advice, and offer creative strategies to lessen the stress from buying or selling a home. She focuses on fostering and maintaining client relations and keeping current with the latest technology and marketing developments.
Real Estate Executive Top 100
D Magazine Best Agent and Top Producer
Texas Monthly Five Star Professional Award
'Dallas Top 10' Realtor
Relocation Network Member
Licensed Texas Broker- Member of NAR, TAR, GDAR
Designations: ABR, Accredited Buyer's Representative
__________________________________________________________________
The Perry-Miller Streiff Group
214-799-1488
[email protected]
This elite group of 11 powerhouse agents and staff work out of the flagship Dave Perry-Miller Real Estate office in Preston Center. Succeeding because of their wealth of market knowledge and unmatched agent collaboration, their motto implies as much: "Consistently Delivering What Others Promise." The team works hard to create the unparalleled track record they have, where every transaction bears the hallmarks of true professionalism, commitment, and a deft touch.
The Perry-Miller Streiff Group is comprised of the following team members: Dave Perry-Miller, Ryan Streiff, Jason Bates, Karen Fry, Charles Gregory, Courtney Jubinsky, Jamie Kohlmann, Laura Michelle, Betsie Sears, Carolyn Vandagriff, Holly Aldredge.