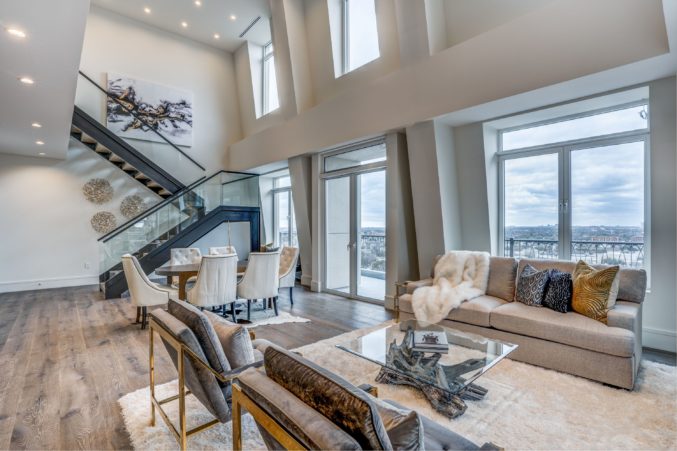 Rare New Construction in a Turtle Creek Classic up for Grabs
It's got everyone craving life high in the Dallas sky.
Those in the market for a custom penthouse in Dallas need to listen up. The opportunity to own a NEW CONSTRUCTION high rise unit does not come around every day. This is your moment, people. We are talking a two-bedroom, two-story condo in the storied Vendome luxury high-rise community on the beautiful banks of the Turtle Creek. And with an impressive 3,863 square feet of living space to work with, we've got a feeling that this is an empty nester or ballin' bachelor's dream pad realized.
This gorgeous unit has North and East views from the 477 square foot upper-level terrace. Aside from the exterior views, the views inside are equally as impressive. The floating staircase takes residents upstairs to the immaculate master bedroom and bathroom. There is also a study/den upstairs so that you can easily jump in and out of bed and onto a conference call. Or perhaps these days, maybe a Zoom?
The kitchen is a big bonus for us as it is designed to be low profile, yet is equipped with the finest of appliances. And the island? WOW. Have you ever seen anything more striking? We want to host happy hour here just so I can impress my friends with my spread atop this big beauty. Talk about functional art!
An open floorplan allows for dining, relaxing in the living area, and cooking to all happen simultaneously. Thanks to great teamwork from X+III and Hudson Construction Group, those on the market for a truly luxurious condo can see exactly what possibilities await them high in the Dallas sky.
And let's talk about amenities. Life at the Vendome includes a 24-hour concierge to help with almost anything that you can think of. There is a valet for your car (in addition to having access to two parking spaces) and a security guard for your safety. There is a resort-style pool and spa and personal cabanas for lounging with a book after a long day at work. There is even a fitness room because whoever lives in this luxurious condo will definitely need to look the part. Don't people who own penthouses have to have abs of steel? We kid, we kid, however, the equipment is there should you decide that's your thing.
________________________________________________________________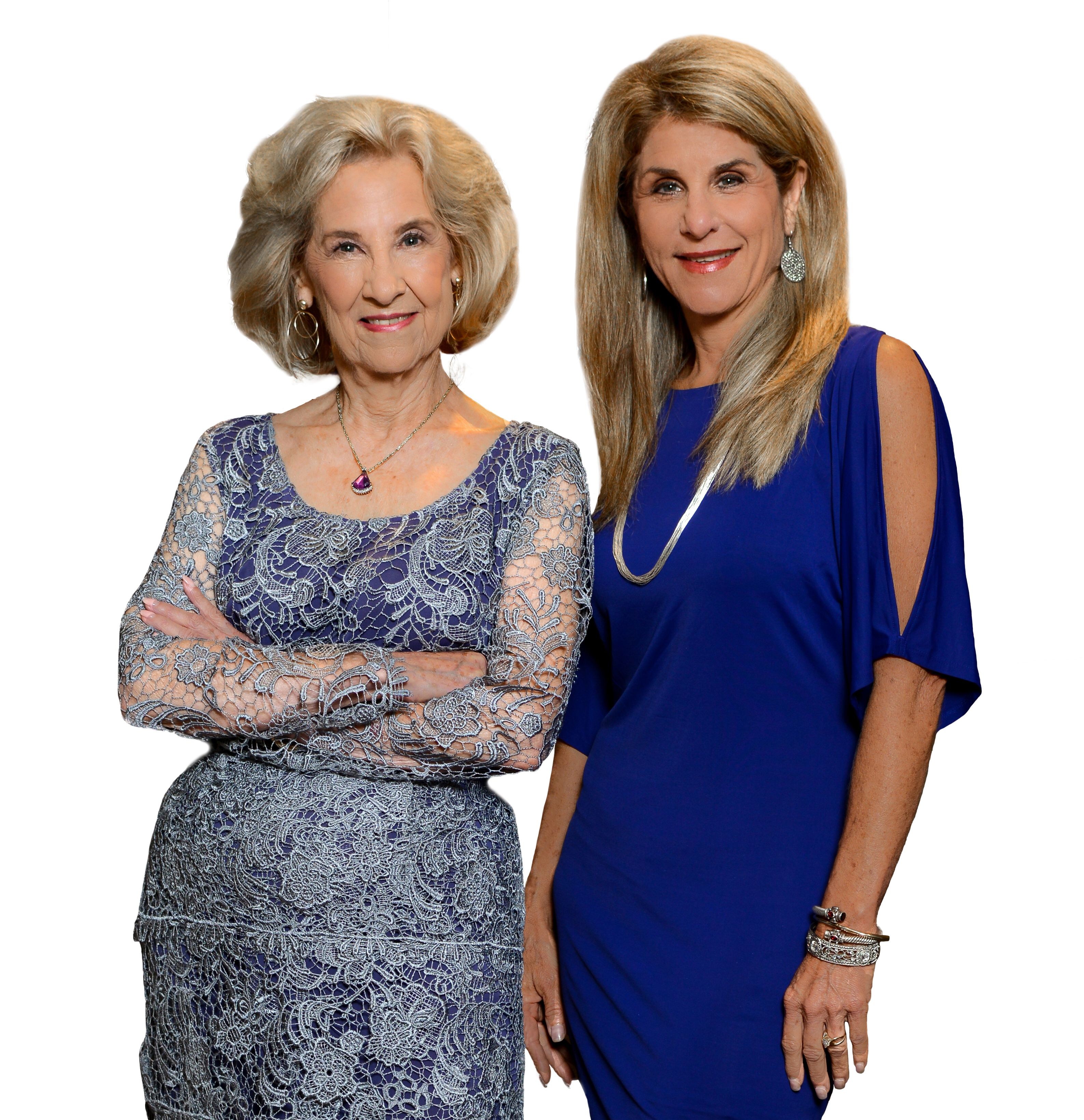 The Morguloff Team
214-354-5266
morguloffteam@ebby.com
Martha Morguloff and Danna Morguloff-Hayden are a mother-daughter powerhouse representing The Morguloff Team.  Their combined experience in successful sales, knowledge, creative marketing, strong negotiating techniques and high standards of excellence sets them apart from others in this highly competitive profession.
The Morguloff Team has been named the top team in the Ebby company for the past 16 years and has been on the Company-wide Top 30 Volume Productions Honor Roll since 1985, and once again named Top Team for 2017.
Martha and Danna were named Super Real Estate Agents by Texas Monthly, fewer than 1% of the real estate agents in Texas were awarded this honor; they have been named Five-Star Professional Agents for reaching a level of excellence achieved by fewer than 7% of the real estate agents in the area.  They recently were featured as cover agents on Top Agent Magazine.
The Morguloff Team is consistently listed by D-Magazine in the top production category and had been listed in D-Magazine's recent issue of Top Power Brokers in the DFW area.
Danna and Martha were recently inducted into the coveted Ebby Wall of Fame. Only 6 agents in the entire company have so far received this distinction which honors the recipients who have been on the company-wide honor roll consistently for 25 years.
Martha was recently awarded Realtor Emeritus from the National Association of Realtors in recognition of her valuable and lasting contribution to the real estate profession in the Dallas community.
The Morguloff Team invites you to read their testimonials, which will express their philosophy that they specialize in "people", not necessarily houses.  No transaction is too large or too small for this team.  "They are tender with the people and tough on the transaction".
With over 70 years of success, the Ebby Home Team is proud of its standing as #1 in the Dallas/Ft. Worth Metroplex; #1 in Texas and #11 in the nation, as listed by Real Trends, Inc.
The Morguloff Team has expertise, knowledge, and patience in advising and assisting their senior citizen clients in making that difficult decision to downsize as their circumstances and seasons of their lives change. Their goal is to deliver beyond expectations.
Their voicemails, emails, and their service never sleep!
Areas of expertise:  all of North Dallas, Preston Hollow, Preston/Forest/Royal, Park Cities, Northwood Hills, Richardson, and Plano.
Martha Morguloff
CRS, SRES, GRI
BBA and MBA Southern Methodist University
Named Real Estate Agent of the Year
Realtor Emeritus – National Association of Realtors
Danna Morguloff-Hayden
Degree in Real Estate from the University of North Texas
Team Awards – The Power of 2:
Recently inducted into the Ebby Wall of Fame
Listed in 5 Star Professional
Listed in Who's Who in Residential Real Estate
Named Super Real Estate Agents by Texas Monthly
Named by The Advocate as among the top 25 Preston Hollow agents
The Morguloff Team of two is rated #227 in volume in the state of Texas by Real Trends.