Survive an Economic Downturn With Talent Optimization
A survival guide to help leaders.
By The Predictive Index
Published in Sponsored
March 27, 2020
9:44 am
Our current state of affairs is far from certain. Leading through turbulent times requires even more agility, empathy, and transparent communication. 
Having said that, we want to empower you to create an agile organization—with a lasting strategy, a resilient operating model and culture, and leaders and teams who will emerge stronger.
We've compiled these resources to help you navigate the many challenges you're facing right now.
While talent optimization is a solution for everyday business pain, it's exceptionally helpful in times of change and uncertainty. Talent optimization enables your company to rapidly pivot in light of changing circumstances—so you can make tough decisions, with data, fast.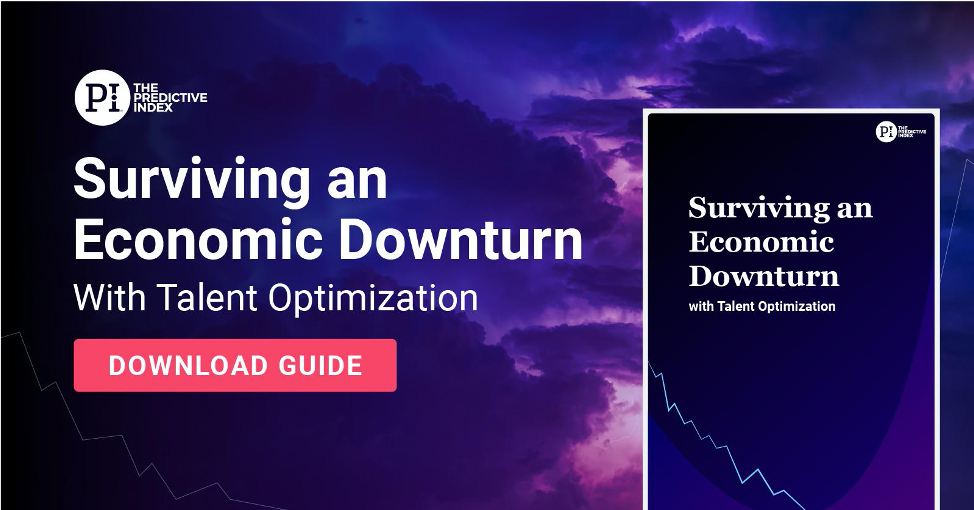 2. The Crisis Survival Toolkit for Business Leaders:
This toolkit has our best, most relevant resources on managing teams in an economic downturn. It features blog posts, videos, and templates for working remotely, inspiring employees, and overcoming stress. We're adding new content to it every day.
We've helped thousands of businesses navigate several economic downturns over the last 65 years. We're offering our consultative knowledge on people and team management to be a resource for you during this health and economic crisis.
We're going to help any leader understand their team's dynamics—truly free of charge and obligation—using The Predictive Index platform for up to five team members.
Companies can sign up for this free service here.
We're in this together. Let's show our mastery,
The Predictive Index