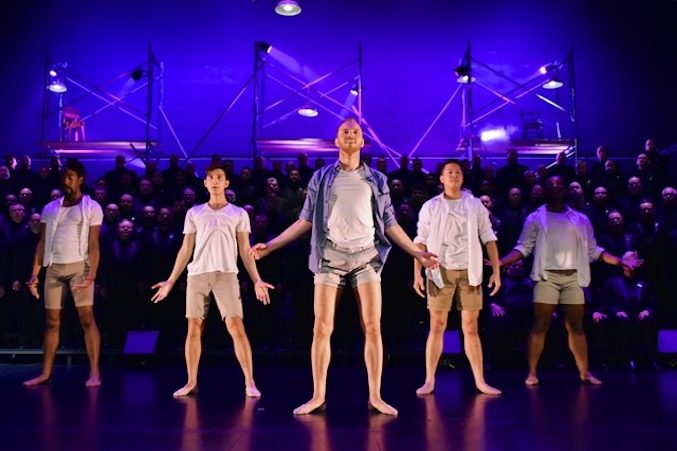 Celebrate Strength with "Unbreakable"
A concert 40 years in the making from the talented Turtle Creek Chorale.
If awareness and education served with a side of celebration–performed beautifully—is of interest, then don't miss your chance to grab tickets for "Unbreakable: Songs of Strength & Survival" by the Turtle Creek Chorale. The concert, a continuation of the Chorale's 40th season, will be held March 27-29 at the Moody Performance Hall. "Unbreakable: Songs of Strength & Survival" pays tribute to the way music has been used to inspire strength–in ourselves, our communities, and within our shared bonds. The Chorale will honor and present the music that has helped its members survive in the face of seemingly insurmountable challenges, from the AIDS crisis to ongoing discrimination, and will serve as a celebration of the hard-won LGBTQ+ rights enjoyed today.
"This is a concert that has been 40 years in the making and is important because it tells stories of strength, survival, courage, and heart," says Sean Mikel Baugh, artistic director of the TCC. Hearing about LGBTQ+ heroes whose stories have been lost to history and cheering for triumphs over frightening challenges are only a few of the ways concert-goers will be moved during "Unbreakable: Songs of Strength & Survival." Says Baugh, "It tells our stories and shares our most vulnerable hearts."The Chorale will also perform selections from "Unbreakable," a musical from Tony Award-winning composer Andrew Lippa. These performances will mark "Unbreakable's" regional premiere in the Dallas area and highlight little-known moments in LGBTQ+ history, giving a voice to LGBTQ+ Americans whose achievements and contributions to their country have long gone unrecognized.
Whether this is your first concert by the Turtle Creek Chorale or your 50th, it's an evening not to be missed. For 40 years, the men of the TCC have entertained, educated, united, and inspired through music. TCC has grown to over 250 dues-paying members, who contribute more than 100,000 hours annually to rehearsals, performances, and service projects for the community. Singing and dancing annually to audiences in excess of 33,000, TCC annually presents a full concert series at the Moody Performance Hall in addition to numerous outreach concerts to a broad range of audiences both locally and nationally.
Tickets for "Unbreakable: Songs of Strength & Survival" by the Turtle Creek Chorale begin at $25 and are on sale now.
To purchase tickets or for more information, visit turtlecreekchorale.com or call 214-526-3214.