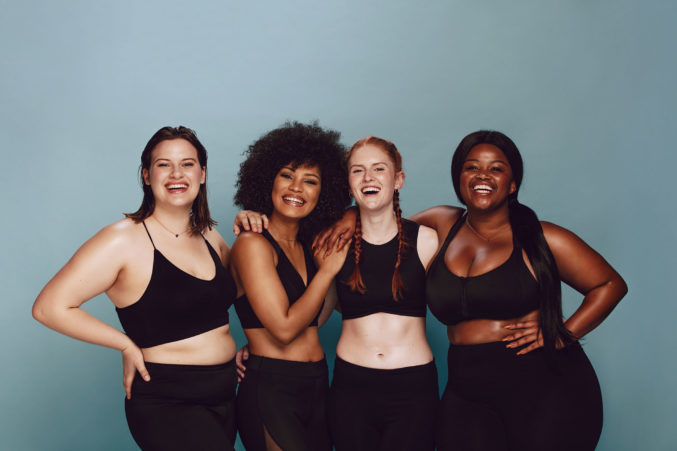 Tired of Your Resolution? Trade It In for a Solution.
Weight Loss Specialists has everything you need to become the version of "you" that you've always wanted to be.
This new year wasn't just any old New Year. It ushered in 2020, people! A new decade. Just think about it! 2020 could be the year you take your power back. Or maybe the year you find it for the first time. You could gain control over your health and weight. Finally, look and feel the way you want to. Truly a year to remember.
Are you tired of the endless cycle of extreme diets, the latest pills, and weight-loss fads? Of losing some weight only to gain it all back (and maybe even more)? Or maybe you made the same New Year's Resolution this year that you made last year. And the year before that.
If you're weary of the try and fail cycle…there is good news.
Not Just Another Resolution; A Solution
Turn your resolution into a solution with help from Weight Loss Specialists of North Texas. Step off the hamster wheel and embrace 2020 with the confidence that comes with having a solid, proven plan for success.
Weight Loss Specialists has everything you need to become the version of "you" that you've always wanted to be. And the group has added some new ancillary services to the mix that make the approach completely comprehensive. From focused accountability groups, customized weight loss programs, help with toning up after weight loss and even aesthetic offerings to help you look as great as you feel, they've got you covered. At Weight Loss Specialists, you have access to:
● Nutrition guidance (including LiveFree Vitamins)
● Weight loss medication
● Weight loss (bariatric) surgery
● Focal Point Personal Training
● Rebirth Medical Aesthetics
Their tagline is: You've got this. We've got you. If that doesn't inspire you and make you feel equipped and supported, maybe you should read it again.
The Dr. A Way
Weight loss is not a one-size-fits-all scenario and this is where this practice distinguishes itself from most other bariatric medicine practices. Treatment plans are as unique as each person who comes to them for help, and their caring, compassionate clinical team, led by Dr. Folahan Ayoola (Dr. A), will be with you every step of the way—educating, supporting and cheering you on!
Weight Loss Specialists' holistic approach to caring for people who suffer from obesity and its related issues includes ancillary services to support every facet of your weight loss journey. They have all the tools you want and need to lose weight, improve your health and boost your confidence.
Weight Loss Specialists of North Texas has three locations in Denton, Flower Mound and Frisco. Whether you need to lose a few pounds or more than 100, schedule a consultation with Dr. A and his team today.