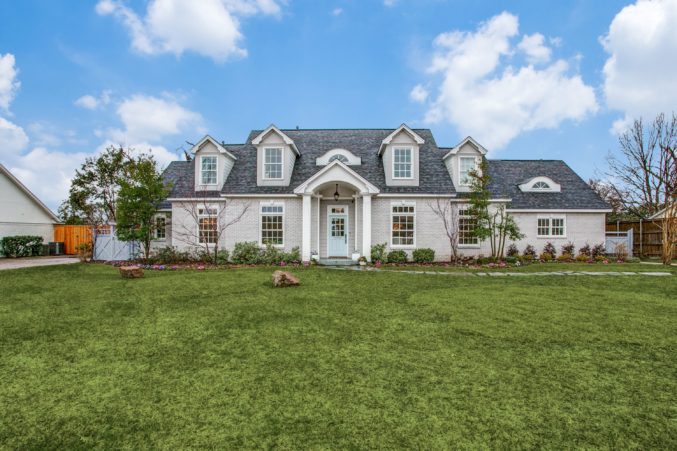 This NW Dallas Dime Has Big Personality and an Even Bigger Upgrades List
Your kids are going to thank you over and over for this one.
Welcome to Midway Estates where the houses are classic, but the updates are always on-trend. A prime example? The gorgeous home at 10149 Crestover Drive is ready for a family that likes to have fun. And with .36 acres of space to stretch out, there isn't much that you can't do and not many parties that you can't host.
The open floorplan is the first thing you notice followed by the exceptional craftsmanship involved in the property's upgrades. The home has a downstairs study with built-ins that any work from home parent would lust over and the game room will be the envy of all of your kids' friends. The floorplan is set so that there is a master bedroom and a guest room downstairs, and the remaining three bedrooms are upstairs. This means privacy for your teens and sweet, sweet silence for adult sleepy time.
Standouts in this home are the interior design and the remarkable live-in kitchen. We have seen a lot of homes and know when we see a kitchen that is going to be the heart of the home. This is one of them. From the large marble island to the great appliances and the way that it seamlessly folds into the family room, there will never be a time when a member of the family isn't in this space enjoying a beverage, doing homework, or chatting with friends. Trust us on that.
And can we just take a moment to appreciate all of the fabulous wallpaper? Because if you didn't know, the stuff ain't cheap. The best part about the current owner's selections is that they are bold in their patterns but neutral in their colors so that the space can handle whatever furniture and colors you want to throw at it. It's move-in ready in a totally fun and bold way.
Outside is also worthy of a hand clap. Simply put: the backyard is goals. Step out onto the large patio that overlooks the sparkling pool and spa. There is an in-ground trampoline that your kids and their friends will just love and there is still a big yard for the kids and pets to run off their energy. There is also a new fence to keep all of the fun contained. It's paradise, without leaving Dallas proper. Need we say more?
10149 Crestover Drive
________________________________________________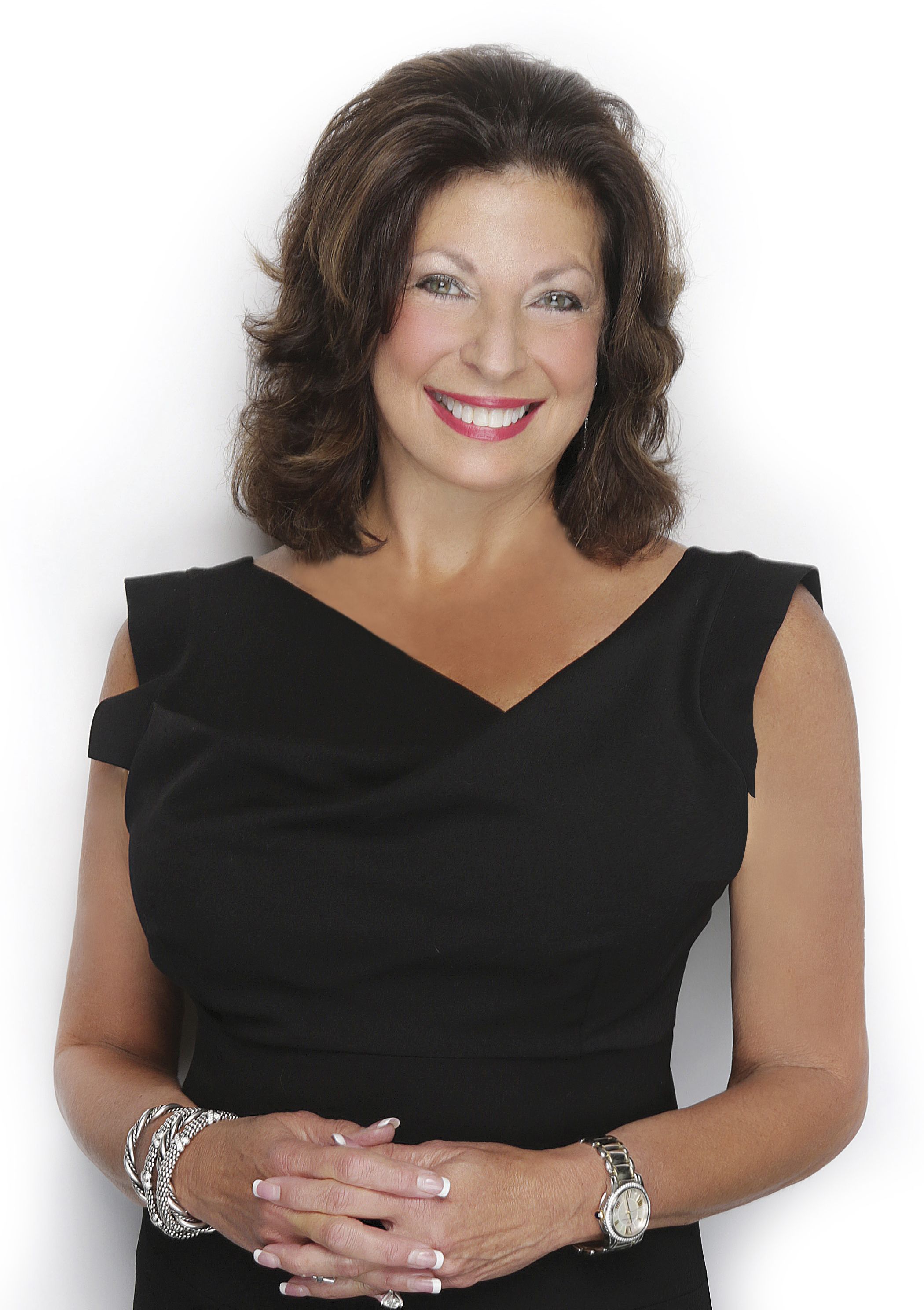 Paulette Greene Group
214-957-3372
[email protected]
YEAR AFTER YEAR, PAULETTE CAPTURES TOP RECOGNITION FOR COMPANY WIDE ACHIEVEMENTS."
– Ebby Halliday  |  Founder, Ebby Halliday RealtorsⓇ
With over One Billion Dollars in sales throughout her career, Paulette Greene is one of the most trusted names in DFW real estate. At the heart of Paulette's extraordinary success are over twenty-eight years of proven results, strong corporate business and personal networks, involvement with local and nationwide homebuilders, and an intimate familiarity with the neighborhoods of the Metroplex.
Relocation is a highly competitive and specialized area of real estate that requires a level of expertise exhibited by only a very few. Fortune 500 companies turn to the very best to ensure their employees receive the level of care and service they deserve. In the Dallas-Fort Worth Metroplex.
"PAULETTE IS ONE OF OUR SUPER SUPERSTARS!"
– Mary Frances Burleson | President & CEO, Ebby Halliday RealtorsⓇ
Paulette believes that she is in the service business—not the sales business. "A critical component of servicing my clients is listening," she says. "Knowing what is important in their lives and identifying their priorities is essential. Buying or selling a home is an emotional process, and understanding all the different paths of the transaction from the customer's viewpoint is priceless." Paulette adds that when she first became a REALTORⓇ, she made a conscious decision to embrace a unique philosophy: "Doing the Right Thing Creates the Right Results."
"People are often tempted to take shortcuts when struggling in situations with immediate, adverse consequences," she says. "But with a solid belief system in place, it's easy to choose the right path; you already know what you will do."
Since 1990, Paulette Greene has maintained an edge by aligning herself with her mentor, the late Ebby Halliday, the founder of RELO and Ebby Halliday Realtors. Ebby's nineteen member award-winning Corporate Real Estate Services division, headed by Karen Greene, is the most experienced relocation division in the country. Having this division as a resource is an important part of what sets Paulette apart in Texas. Maintaining the same focus on clients, Paulette continues to raise the bar of her unsurpassed excellence by surrounding herself with the best real estate team in the Metroplex. The Paulette Greene Group has the knowledge and negotiating skills to guarantee your buying, selling or relocation experience will be exceptional! Eight licensed Buying Representatives utilize their skills and provide the clients with what they need, when they need it.
The Client Support Team is a talented group of licensed agents brought together to specifically create the most proficient client centric team in real estate. The Client Support Team is there to provide the answers needed to facilitate your real estate transaction. With this level of expertise they can anticipate and execute everything needed for a seamless and enjoyable experience.
Relocation can be a delicate process, as it often involves uprooting a family from their established lives and moving to a new, unknown city. Paulette recognizes that, and instantly puts her clients at ease. She knows that they're not merely looking for a house, they're looking for the right home in the right place. What can be a difficult and stressful process is transformed into an amazing adventure that invariably leaves clients thrilled with the results. You're not merely in good hands with Paulette Greene, you're in the best hands.
"PAULETTE GREENE IS A LEADER IN THE EBBY HALLIDAY ORGANIZATION AND IS RECOGNIZED NATIONALLY. AND THIS ISN'T BY CHANCE — IT'S BECAUSE SHE IS GOOD!"
– Randall Graham |  Vice President & Director Of Marketing, Ebby Halliday RealtorsⓇ
Voted "One of the Best Realtors/Power Brokers in Dallas"
– D Magazine '04, '05, '06, '07, '08, '09, '10, '11, '12, '13, '14, '15, '16
Multi- Million Dollar Producer – Ebby Halliday RealtorsⓇ
Star Achiever – Ebby Halliday RealtorsⓇ
Diamond Circle Winner – Ebby Halliday RealtorsⓇ