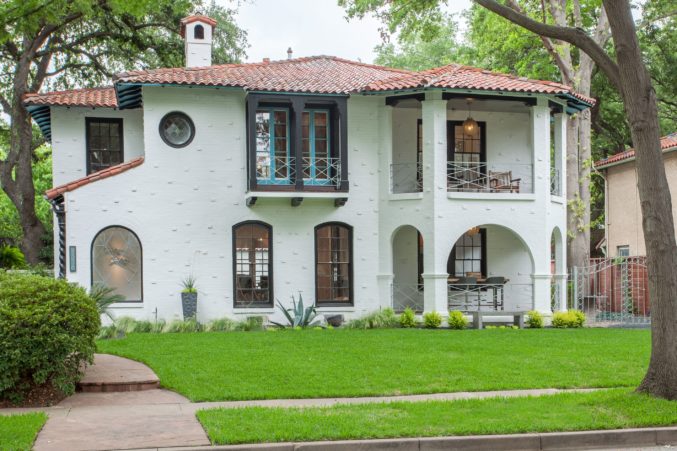 This Fantastic Fairway Home Brings New Meaning to the Term "Spanish Revival"
Thanks to a reinterpreted reno project by an imaginative custom home builder.
It seems like in Dallas, oftentimes we are told that we have to make a choice. We either are able to score a smaller, older home in the best location or a baller, brand new construction in a spot that isn't exactly your dream. But then there's this classic Spanish Revival at 4538 Fairway Avenue in Highland Park that proves that sometimes you CAN have the best of both worlds.
Thanks to a 2019 project by Josh Zielke Homes, this 1935 construction was reinterpreted and rebuilt to reveal the best of 2020 construction while keeping the original charm that makes not only this house but the neighborhood itself so special. Oh—and spoiler alert. In addition to the 4,140 square feet of living space in the main home, there is also a two-story carriage house.
The new floorplan reveals an open first floor that uses every inch of the space. The kitchen boasts a big island, new appliances, and Tabarka tiles that bring in the rest of the downstairs. Something you'll have to see in person to truly take in? The exposed beams that make the ceilings appear mile high. And what better than glass door dividers when you need them? So industrial chic but it totally works.
An upstairs master bedroom reveals a serene space that immediately takes me to Alamo Heights in San Antonio. Might this be future inspiration for the city's next boutique hotel? From the wood-burning fireplace to the stunning (and unique) bathroom, the only thing to put a cherry on top of this Spanish sundae is the covered balcony for enjoying a quiet cup of tea.
Outside amenities include a three-car garage, plenty of patio space, and a cool fountain. Because obviously. A pool and hot tub are also perfectly placed between the casa and the casita and is awaiting its new owners for summer 2020. Margarita anyone?
________________________________________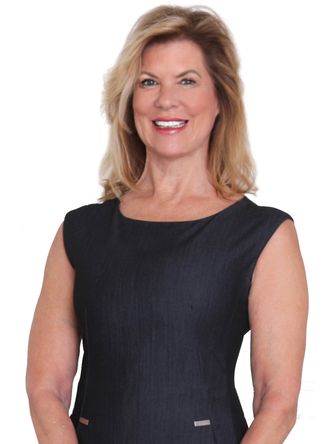 Victoria Barr
214-213-2593
To know Dallas is to love Dallas and all of the wonderful little micro neighborhoods, and excellent suburbs within and around this fabulous city. Primarily specializing in the University Park, Highland Park, Southlake, Westlake, North Dallas, Preston Hollow, Devonshire, Bluffview, Lakewood, Uptown & the gorgeous Dallas High Rises. These present a diverse array of life styles and opportunities to offer in order to meet your real estate goals; be it schools, price point, style, location, or investment strategy. Working with relocation and speaking both English and Spanish allows me to often represent people through generations, even as their children find a need for college housing, a new home after graduation, homes for employees as they transfer to Dallas and as they downsize and upsize in life. A home is everything. Life happens in a home. It's where hopes and dreams are born. Matching people with the best home and location for them is a passion for me and I look forward to it every day.  My strong team has a keen ability to coordinate all of the details of today's sophisticated transactions from finding that perfect home, negotiating the transaction, arranging the financing, inspecting and successfully closing to staging, pricing and marketing for the sale. Strong relationship with both Ebby Halliday Realtors and Luxury Portfolio International as well as good personal relationships with other REALTORS expands available offerings through powerful local and global resources.
Background: I have been representing buyers and sellers of real estate since college where I earned my BS in Environmental Biology and Chemistry. As it turns out, real estate has always been my passion. I do have 3 darling daughters, all having graduated from Highland Park High School. The oldest is currently in law school, another is married to an Air Force man and living abroad and the youngest is finishing up business school.  Speaking Spanish has allowed us to live in several other countries as they grew up.  Speaking Spanish often comes in handy when representing clients from Mexico, South America and Europe. I volunteer thru my Church, at Equest for rehabilitative horsemanship and support the American Lung Association, Communities in Schools and The Salvation Army.
Education / Professional Designations: REALTOR, BS in Environmental Biology and in Chemistry from UT Arlington; Professional Member of Texas Association of REALTORS, National Association of REALTORS and Metro Tex
Special Recognition, Awards & Achievements:  D magazine Best Realtor and Top Producer 2012, 2013, 2014, 2015, 2016, 2017  Ebby Halliday Honor Roll as a Top Individual Producer Corporate wide 2012, 2013 and 2014 & 2015,  Ebby Halliday Preston Center Top overall producer 2012, 2013, 2014.
Personal Interests:  Volunteer  at Equest Therapeutic Horsemanship, my church, exploring Dallas and Fort Worth, being with my family and friends, living life, cooking, being at home, reading, tennis, walking, music, theater, opera, spin class, The Cowboys, Mavericks, Rangers, Razor Backs, Long Horns, traveling and anything to do with Real Estate.