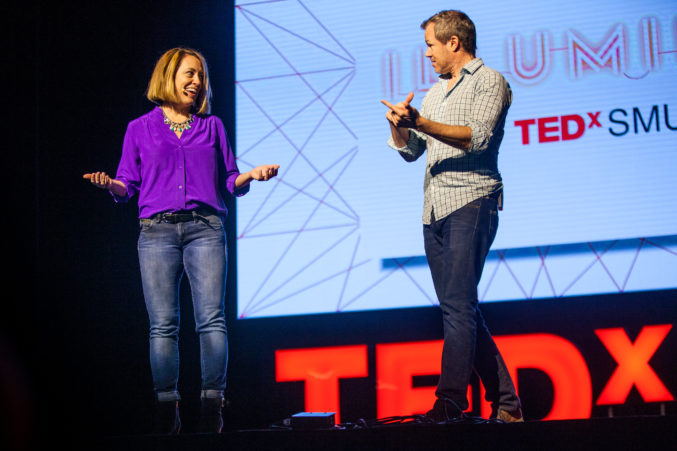 TEDxSMU Behind the Scenes
TEDxSMU prepares for its tenth anniversary – and final show.
By TEDxSMU
Published in Sponsored
February 27, 2020
1:16 pm
On March 5-6, more than 20 speakers and performers will take the stage at The Majestic Theatre for the tenth anniversary – and final – TEDxSMU show.
While it may be the show's swan song, it's going out with a bang, and organizers promise a stellar speaker lineup. The conference will bring back several speakers from previous iterations like National Geographic explorer Andrés Ruzo and oceanographer David Gallo, as well as introduce new voices to the stage, including Fair Park's Dr. Froswa' Booker-Drew and behavioral historian Dr. Marie Abu Sarah.
At this point planning, so much of the work falls to the speakers and presenters, who are busy drafting, rehearsing, prepping slide decks, and rehearsing again.
Some of the presenters have been locked in for months; others, like DISD elementary school teacher Eric Hale, just joined the lineup in January, so his talk preparation has been on the fast track. In fact, TEDxSMU organizers first read about Eric after he was featured in D Magazine in January.
Eric reflected on the opportunity to prepare a talk for TEDxSMU: "It's like taking a passage out of your life's novel and reading it to total strangers. It's beautiful, ugly, and – most importantly – impactful."
We hope you'll join us for the final TEDxSMU! Tickets start at $75 (with add-on options for lunch and excursions) and include access to all three sessions, a glass of sparkling wine for the toast, and goodies from partners.