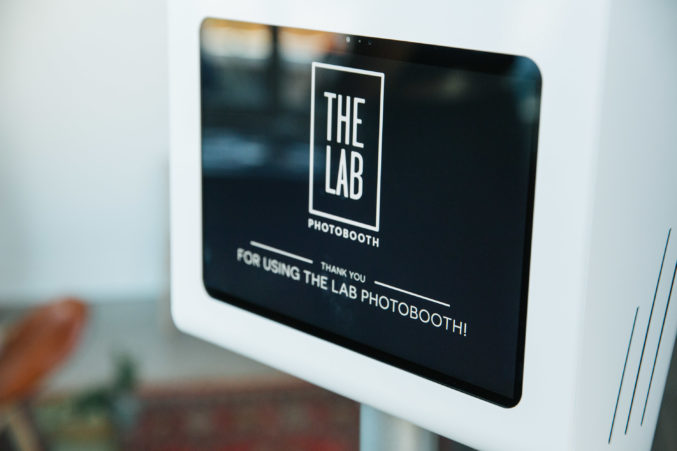 Mark Your Cals, It's Wedding Season
The LAB Photo Booth is ready to add a little extra-something-awesome to your perfect day.
By The LAB Photo Booth
February 24, 2020
4:21 pm
You met your perfect someone, and it all feels aligned. Only problem: you have a to-do list the length of a CVS receipt. Let us take memory-making off your hands!
Weddings are a time to be with your family and friends, and with The LAB Photo Booth, we help design an experience that is curated for your special day. You already know you will have to go through countless iCloud albums and group texts for photos, and we want to help lessen the headache. We can customize your photo experience from top to bottom.
Forget what you know about photo booths, including the clunky, eye-sore booth box, and velvet privacy curtain. Imagine a streamlined, tech-forward event photography experience that takes the tamest and lamest of weddings to great new heights. That's The LAB! We're a photo booth company that focuses on engaging with party-goers on an experiential level by offering that extra-something-awesome that makes a wedding uniquely memorable.
We want to make sure everyone in the Big D knows that a better photo booth experience is within reach. We want to capture you living your best life in fun, shareable photos, packed with customized elements that reflect your style in the best way possible.
Dallas is growing, and so are we! We've got our sights set on being the wedding industry innovator that inspires both our clients and our colleagues to think BIG (see what we did there), pick event elements that pop, and to choose The LAB Photo Booth!
See what The LAB has been up to around DFW.
facebook.com/eventsbythelab
instagram.com/thelabphotobooth
THELABPHOTOBOOTH.COM
[email protected] | 214.945.4593