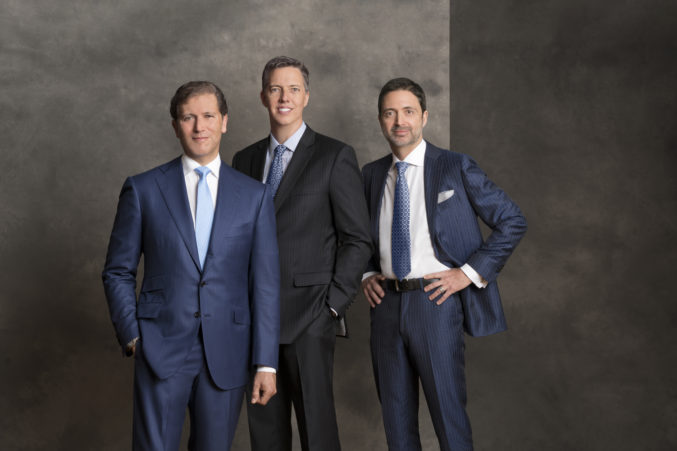 Faces of Personal Injury Law: Frenkel & Frenkel, L.L.P.
Every great product, service, or company has an interesting story, and that story is best told by the people behind its success. Learn more about this law firm.
Having Celebrated its 25th anniversary in 2019, Frenkel & Frenkel continues to successfully hold negligent individuals and companies accountable for their irresponsible actions. D Magazine Best Lawyers Mark Frenkel, Scott Frenkel, and Gene Burkett are personal injury attorneys with a history of results, representing clients in courtrooms nationwide who have suffered catastrophic injuries from the careless actions of others. They are advocates for their clients and persevere in the pursuit of justice in every case.
Frenkel & Frenkel's clients have suffered injuries from automobile, trucking, motorcycle, and commercial vehicle collisions; medical errors; and defective products/drugs. As experienced and tenacious personal injury trial lawyers who previously defended insurance companies, hospitals, and doctors, they use their knowledge from the other side's playbook to bring valuable insight to each case.
They take the "counselors" part of "attorneys and counselors" very seriously and believe clients need an advocate who understands their losses. They thoroughly prepare cases for trial, often bringing in specialists, such as accident reconstructionists, audiovisual professionals, engineers, medical experts, and economists, when needed. The firm also has an in-office attorney/medical doctor who offers an advantage in understanding the nature of complex injuries.
The success of Frenkel & Frenkel is best summed up by the clients they serve. "After our wreck we were so confused about everything. Not only did they handle our legal matters, but they helped us with all the insurance paperwork and were there to help us through the recovery process," says Frenkel & Frenkel client Mistell Hargrove. "Our case was complicated, and they made sure to explain it to us in a way we could understand. And witnessing them dealing with the opposing counsel was amazing. We won our case, and without them we wouldn't have even been able to get the care we needed to get where we are today. I highly recommend seeing how they can help you."
12700 Park Central Drive, Suite 1900  |  Dallas, Texas 75251
214.333.3333  |  817.222.2222  |  800.834.0000  |  frenkelfirm.com