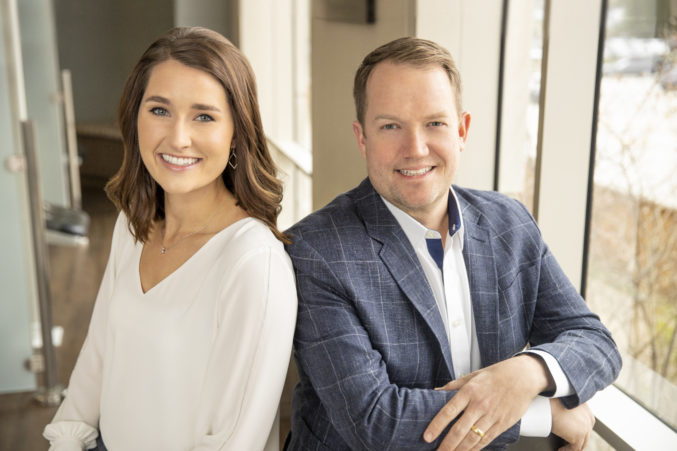 Faces of Orthodontics: Harris Orthodontics
Every great product, service, or company has an interesting story, and that story is best told by the people behind its success. Learn more about Harris Orthodontics.
Dr. Nathan Harris and Dr. Katie Rochester care  for patients at one of Dallas' most respected orthodontic practices, Harris Orthodontics, conveniently located at Preston Road and Lovers Lane, as well as satellite practices in Forney and Kaufman. Harris Orthodontics is a state-of-the-art, completely digital practice with 3D radiographic imaging, scanners, and printers. The office is high-tech but also known for its comfortable, inviting atmosphere, which immediately makes patients feel at home.
Named one of the Best Dentists in Dallas in orthodontics numerous times, Dr. Harris has practiced orthodontics for 16 years. He is a graduate of Highland Park High School with a strong family history in dentistry, as his father, Dr. Joseph "Andy" Harris, a pediatric dentist, is currently a professor in the graduate residency program at Texas A&M College of Dentistry. Dr. Nathan Harris received his B.A. from Texas A&M University and his dental degree from Baylor College of Dentistry. He went on to complete his orthodontic residency at Indiana University School of Dentistry. He and his wife, Diana, have nine children, ranging from ages 1 to 20. A true family man, he enjoys watching his kids play sports and piano, perform in ballets, and supporting the family in homeschooling. Dr. Harris also competes in Ironman triathlons. In fact, he has now completed 13 full-distance Ironman triathlons and is currently preparing to compete in the 2021 Ironman World Championship in Hawaii.
Dr. Harris was recently joined in his practice by Dr. Katie Rochester, a Dallas-area native. She graduated from the Texas Academy of Mathematics and Science and received her B.S. from the University of Texas. She completed her dental and orthodontics training, including her M.S. in oral biology, at Baylor College of Dentistry. Dr. Rochester lives in East Dallas with her husband, Jacob, and their Wheaten Terrier, Cooper. Dr. Rochester and her husband share a passion for adventure and enjoy hiking, skiing, biking, and travel.
7001 Preston Road, Suite 222  |  Dallas, Texas 75205
214.528.6116  |  HarrisOrthodontics.com