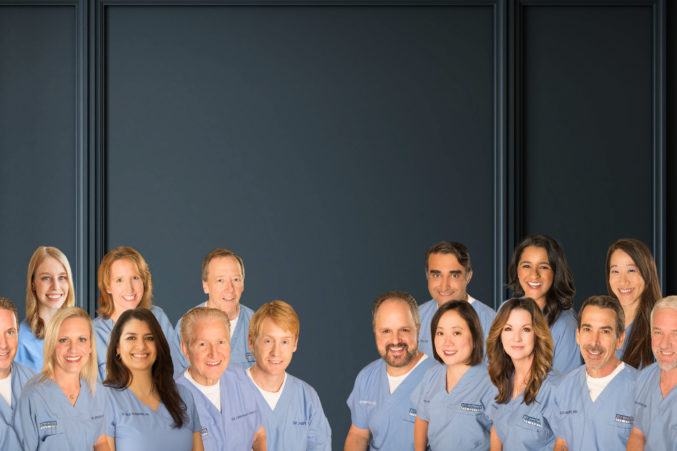 Faces of Ophthalmology: Key-Whitman Eye Center
Every great product, service, or company has an interesting story, and that story is best told by the people behind its success. Learn more about Key-Whitman Eye Center.
Thousands of North Texans choose Key-Whitman Eye Center because they want better vision, and Key-Whitman is one of the few eye centers that offers the full range of vision improvement options. Chief surgeon and medical director Dr. Jeffrey Whitman continues to be honored by his peers as one of the Best Doctors in Dallas for 18 consecutive years in D Magazine. He is one of the first surgeons in Texas to be trained in LASIK eye surgery for nearsightedness, farsightedness, and astigmatism.
Dr. Whitman is a recipient of the American Medical Association Physician's Recognition Award. He is the immediate past president of the Outpatient Ophthalmic Surgery Society and is a past president of the American College of Eye Surgeons and the Dallas Academy of Ophthalmology. He is one of the most experienced cataract and refractive surgeons in North Texas.
His team is among the few in the area specializing in laser-assisted cataract surgery and the use of high-tech lens replacements, such as PanOptix®, Symfony®, Crystalens®, Trulign®, and the TECNIS® Multi-focal Lens. These intraocular implants are designed to give a wider range of vision, including far, intermediate, or close-up vision. For patients wanting to reduce or eliminate the need for glasses and contacts, many solutions are available, including LASIK, PRK, The Visian ICL, and the high-technology lens implants used in cataract surgery.
Key-Whitman is a full-service vision center. In addition to high-tech vision procedures, their experienced team provides comprehensive eye health exams, management of diabetic eye conditions, glaucoma, corneal disease, macular degeneration, and the treatment of dry eye.
An advantage of the Dallas headquarters is that it is home to a state-of-the-art surgery center and the new Key-Whitman Cosmetic Center for both reconstructive and cosmetic procedures. This is especially important because the lids and skin around the eye are very sensitive and critical to one's overall impression. This new center is helping patients get a more youthful look with procedures ranging from lifting droopy eyelids to photofacials and Botox treatments. Patients can have confidence in their treatments because their Key-Whitman Cosmetic Center doctor is not only board certified in ophthalmology but also completed a prestigious fellowship with the American Society of Ophthalmic Plastic and Reconstructive Surgery.
Key-Whitman Eye Center has been serving the North Texas area for more than 50 years. The Key-Whitman team of highly experienced doctors performs a full range of progressive ophthalmic services in seven convenient locations. Each surgeon is board certified by the American Board of Ophthalmology, and each doctor performing LASIK and cataract surgery is additionally board certified by the American Board of Eye Surgeons.
Today, Key-Whitman is known for its expertise in high-tech cataract surgery and all-laser, blade-free LASIK to give patients greater predictability and accuracy than ever before. From comprehensive eye exams and management of glaucoma and corneal disease to reconstructive and cosmetic eyelid surgery, Key-Whitman continues to provide its patients with personalized, high-tech solutions for better vision.
11442 N. Central Expressway | Dallas, Texas 75243
3060 Communications Parkway | Plano, Texas 75093
7785 Eldorado Parkway | McKinney, Texas 75070
18661 LBJ Freeway | Mesquite, Texas 75150
2380 S. Goliad Street | Rockwall, Texas 75032
910 N. Davis Drive | Arlington, Texas 76012
400 S. Arbrook Boulevard | Arlington, Texas 76014
214.220.3937  |  800.442.5330  |  keywhitman.com