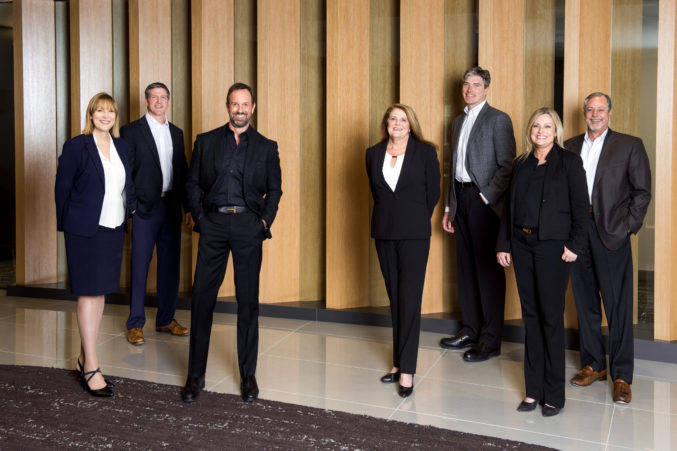 Faces of Banking: WaFd Bank
Every great product, service, or company has an interesting story, and that story is best told by the people behind its success. Learn more about WaFd Bank.
"Banks in Dallas are a dime a dozen," says Tony Barnard, regional president of WaFd Bank Texas. So, what makes WaFd Bank worth considering? "These days we see many people selecting their bank based on whether that institution possesses a moral compass that focuses on community," Barnard says. "At WaFd Bank, we're committed to doing business in a way that's morally and ethically fair." That methodology has driven the consistent profitability of this 103-year-old bank. Barnard adds, "Our vision is to serve as the most trusted and highly recommended bank in the markets we serve." That's evident in the bank's 4.9-star client rating.
WaFd Bank (formally recognized as Washington Federal Bank) has a story that is simple—much like its approach to banking. WaFd is a national bank with 234 branches and has earned a reputation much like a reliable next-door neighbor. Since its founding in 1917, WaFd Bank has helped build thriving communities, all while delivering simple, straightforward banking solutions to its clientele.  As of September 30, 2019, the company reported $16.5 billion in assets.
Barnard joined WaFd Bank five years ago, attracted to the bank's stellar reputation. "We are truly focused on how we impact our communities," Barnard says. "Every member of our Texas leadership team has a long tenure in this business and is well known in our market. We all value this as a relationship-driven industry and are honored to earn the trust from our clients. For us, it's not the first deal or the first loan we originate with someone—it's the opportunity to help again in the future. This attribute truly defines relationship banking."
A recent example of WaFd Bank's selfless service was displayed during the government shutdown in early 2019. "We possess significant capital, so we stepped up to use our equity for good by offering a 90-day, zero percent loan to government employees who were furloughed to get them through this unknown and scary period," Barnard says. "We offered it to non-clients of the bank as well and with no repayment until their pay was re-initiated. We made zero profit from the endeavor; we just knew it was the right thing to do." WaFd Bank also supports the community through the Washington Federal Foundation.
The bank believes in community giving and helps hundreds of organizations each year, most recently giving $40,000 in grants to local nonprofits in the Dallas-Fort Worth area.
In 2017, WaFd Bank invested its corporate tax savings into its employees in the form of a permanent pay raise for everyone making less than $100,000 a year, alongside a significant investment in technology and increased funding for corporate giving. Barnard says, "During times when you hear of many bank mergers and acquisitions, this is a bank where employees feel secure and valued, which is evident in the number of folks that stay here until they retire."
From checking accounts to home loans, commercial loans, and corporate real estate financing, WaFd Bank brings clarity to banking. "We plan to continue supporting the American dream of home ownership and business success," Barnard says. Perhaps that's why Money.com awarded WaFd Best Bank in five of its eight states for the third year in a row and why WaFd was named on Forbes Best Banks list for 2019.
"Our objective is to take a personal approach toward the financial accomplishment of every client," Barnard says. "We aim to continue as a profitable, digital-first bank that leverages data to anticipate financial needs and empower our clients by creating frictionless experiences across all interactions and devices. After all, we're in this together."
Midtown Dallas  |  214.526.5843
Park Cities Dallas  |  214.350.0198
Plano  |  972.378.0200
Denton  |  940.565.1807
Richardson  |  972.231.6085