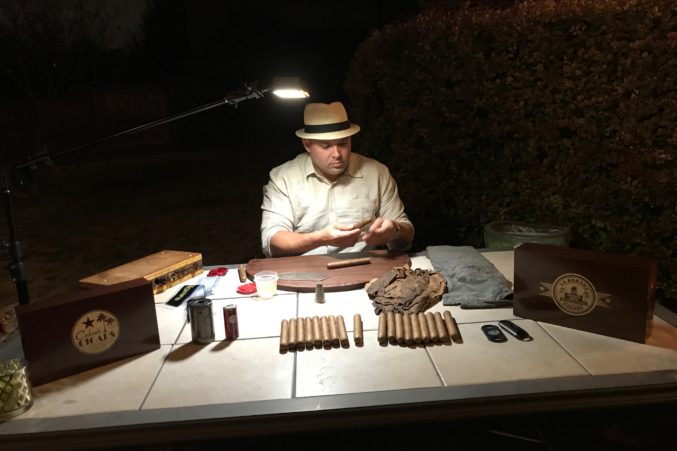 Elegance, Chill Vibes, and World-Class Cigars
Light up your special event with freshly rolled Renegade cigars.
By Renegade Cigars
Published in Sponsored
February 27, 2020
2:15 pm
Most people welcome a relaxing place to unwind after a long day, but if dive bars or meat markets aren't your style, we have something different. Something that you could even bring to your next corporate event.
At Renegade, we offer a virtually unending selection of carefully curated premium cigars in an elegant space stocked with hundreds of the world's best cigar brands and backed by the best customer service around. Our newly opened Richardson lounge has to be experienced to be believed—but if you can't make it in, we'll bring the experience straight to you.
There's a certain magic in watching someone roll a fresh cigar before your eyes—and an unmatched quality of taste when you put it to your lips and strike the tip. Typically, you'd have to go to a cigar roller for this experience. But at Renegade, we're changing the way things are done and bringing the experience to you.
If you're planning a corporate event, private party, or wedding, you can hire our veteran cigar roller to hand-make fine cigars that are catered to the tastes of your guests. Using super-premium imported Esteli and Jalapa tobaccos, he'll put to work his 20-plus years of experience making Nicaraguan cigars—in the process guaranteeing you an event that won't soon be forgotten.
Our cigar roller is available for day and evening events all throughout the Dallas-Ft. Worth area. Contact us today to book a date and make your event truly a one-of-a-kind experience.