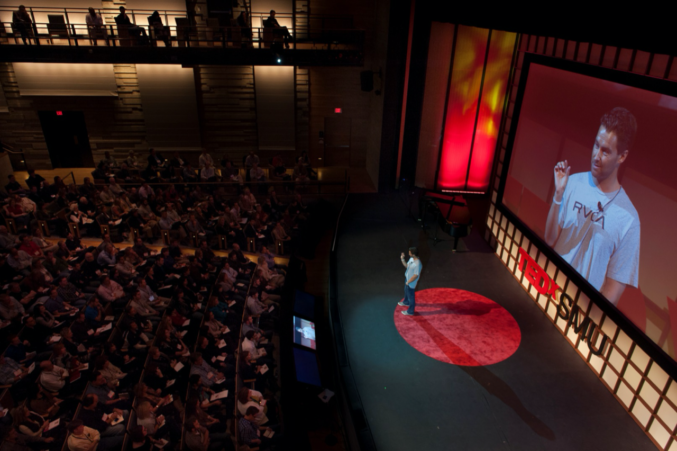 TEDxSMU: The Tenth Anniversary
This mind-stretching conference, held March 5 and 6, will include speakers, local excursions, and more.
By TEDxSMU
Published in Sponsored
January 31, 2020
11:42 am
Mind-stretching programs that connect thinkers, solution seekers and the merely curious to "why not?" challenges will return with the 10th anniversary TEDxSMU at The Majestic Theatre in downtown Dallas on March 5 and 6, 2020.
The conference will open Thursday evening with a "Toast to X" session featuring previous years' speakers (like Titanic explorer David Gallo and artist and cultural agitator Klaudia Oliver) who are returning to the TEDxSMU stage with new talks.
The following morning, conference attendees can sign up for optional excursions to explore Dallas in unique ways, ranging from STEM walks through downtown, to a tour of Bonton Farms, to kayaking the Trinity River, to a tour of the Dallas Mav's e-sports facility.
After lunch, the conference launches into two more sessions of talks back at the Majestic with new speakers and performances, covering topics ranging from the pervasiveness of gaming in today's world, to new mechanisms of antibiotic delivery, to truth in storytelling.
Tickets start at $75 (with add-on options for lunch and excursions) and include access to all three sessions (more than 15 speakers and performances), a glass of sparkling wine for the toast, and goodies from partners.
This is the final edition of TEDxSMU! Don't miss the chance to celebrate with us and the extraordinary community of speakers, partners, attendees, and volunteers who have made such an impact on us and on Dallas over the years of TEDxSMU.