Domestic Doozy on Doolin Court Has Us Droolin'
But seriously, the interior designer deserves a medal.
With so many custom home builders to choose from, it is easy to think that they come a dime a dozen in Dallas. But then you stumble upon a custom creation like the 2015 construction at 11865 Doolin Court and you are reminded that there is a totem pole of builders and Sharif and Munir is at the top for a reason. That reason being finished products like this Irish Hollow haven.
To put it frankly, the flow is flawless. The open living and dining area boasts a chef's kitchen that is already outfitted with Miele appliances and has a large island for entertaining. The soaring ceilings lead to a wall of windows that gives guests a stunning view of the outdoor living area that is outfitted with a turf lawn and a large pool.
A big bonus point is also given to the fantastic floorplan that places the master retreat downstairs. There you will find a large and relaxing space that includes his and her baths and walk-in closets. We can already see ourselves soaking in the tub after a long day at the office.
If the home's interiors are to your taste, you are already "saving" as the designer lighting, specialty wallpaper and Lutron lighting throughout will surely set a buyer back thousands and thousands of dollars. The paint is also on point. Because wouldn't it be nice to go tour a house and not have to say, "it'll be good as new with a fresh coat of paint" for once?
And last but certainly not least, we can't help but be jealous of the location of this home. In Dallas, living on a court for many of us seems like a mythical luxury of yesteryear back when we were living with our parents in the 'burbs. Can you say best of both worlds?
______________________________________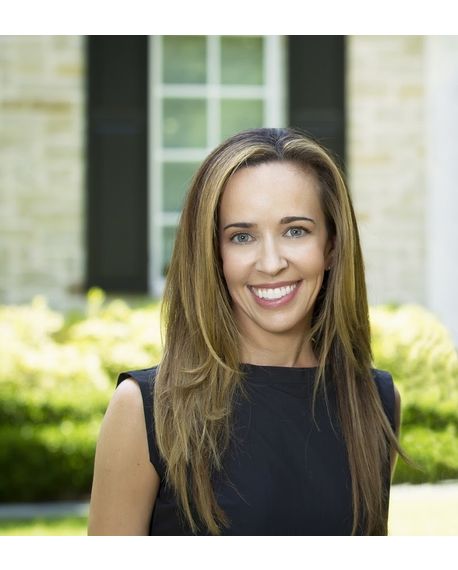 Sheri Wood
214-886-3808
[email protected]
Sheri is originally from New York, where she grew up on the North Shore of Long Island. After graduating college, she headed West and moved to Southern California where she went on to work as an analyst in the private client group of Goldman Sachs.  Her career in finance served to reinforce her meticulous attention to detail, the ability to meet strict deadlines and the importance of a collaborative atmosphere with her clients. Combining her financial background with her passion of all things real estate it made sense for her to turn it into her full-time career.
Whether you are a home Buyer, Seller, or an investor looking to expand your portfolio, Sheri can help guide you through the process and put your mind at ease so you know what to expect step by step. She earned the GRI designation, along with the Pricing Strategy Advisor certification, which further allows her to provide you with a competitive market analysis and in-depth financial snapshot. Sheri understands how important of a financial decision you are considering, and will provide clarity in pricing to give you the confidence in your decision on either side of the transaction.
With her experience in building and remodeling several homes, coupled with her knowledge of the latest market trends and area statistics, Sheri is uniquely qualified to be a valuable resource for all of your real estate needs. Sheri has enjoyed life with her family in the Park Cities for the last 16 years. Her kids attend Highland Park Middle School and Parish Episcopal School.
Sheri's designations and certifications include:
Pricing Strategy [email protected]
Residential Construction Certified
New Construction Certified
ABR
GRI