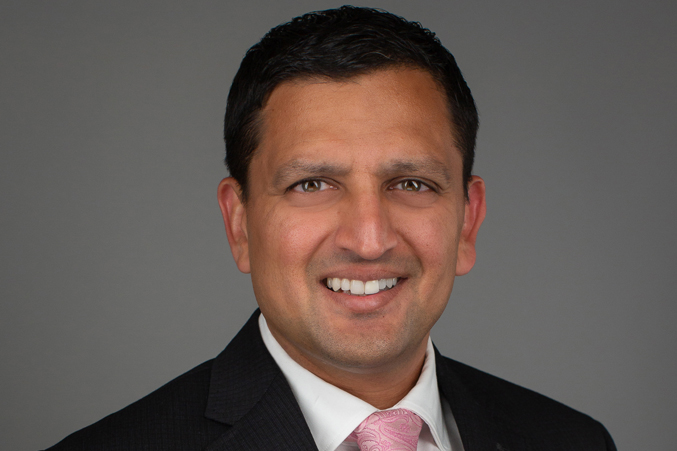 When Is It Time to Seek Help from a Fertility Specialist?
Dr. Patel, of Fertility Specialists of Texas, shares his thoughts.
By Satin Patel, M.D.
Published in Sponsored
December 18, 2019
3:54 pm
What is a fertility specialist?
A fertility specialist, also known as a reproductive endocrinologist and infertility specialist (REI), is an obstetrical/gynecological physician who has undergone three years of additional training in reproductive endocrinology/ infertility.
If age matters when it comes to fertility, what is the right age to seek help from a fertility specialist?
From a general perspective, once a couple has been having unprotected intercourse for at least one year, if the female is under 35, concerns may be raised as to why pregnancy hasn't yet occurred. This is a good indication for this age range. For women age 35 and older, the time range should be reduced to six months. As you enter your late 30s, it's never too early to be evaluated in terms of fertility. One exception to age is if a woman has a suspicion of gynecologic abnormalities, such as irregular or painful cycles, heavy bleeding, or uterine fibroids. These issues alone warrant early testing and possibly faster treatment. We don't always rush into treatment when a pregnancy hasn't occurred during these general time frames, but it has been proven that in both instances, patients have a higher risk of infertility, so it's better to get help early.
What happens during my first visit with a fertility specialist?
We start with getting a detailed health history of the woman and male, if applicable, as well as a physical exam and a high-resolution ultrasound of the woman's pelvis. We also first seek to evaluate the sperm count in males, if applicable. Evaluating the structure and integrity of the uterus is important in particular because it can rule out any structural problems right away, such as fibroids, birth defects, or scar tissue. We can also similarly evaluate the fallopian tubes. We will also evaluate the ovaries in terms of learning the quantity of the egg reserve. A woman is born with all the eggs she will have in her lifetime, and she loses both the quantity and quality of her eggs as she advances in age. Often, for women who are over 35, we are most focused on egg reserve when we are talking about a ticking clock.
If it is determined that I have an issue with my fertility, when will I start treatment?
I try very hard to promote natural conception, if possible. In vitro fertilization, IVF, tends to be more of a last resort. The earlier couples come in for an evaluation, the less chance they'll be fighting the clock. We do have options to help them conceive naturally, such as with medication. Sometimes it can be as simple as the removal of polyps in the uterus or correcting an underactive thyroid. The timing of treatment is most often dependent upon the cause of the fertility issue.
What can I be doing on my own, in terms of leading a healthier lifestyle, to increase my chances of fertility?
I think in general, leading a healthy lifestyle is very important to one's fertility. It's important to observe proper nutrition, exercise regularly, and maintain a healthy body weight in an effort to promote optimal fertility. In today's world of stressful careers and always being on the move, we cannot underscore the adverse impact of stress on one's fertility. I encourage my patients to take care of the mind/body/spirit of wellness as well.
What is the best way to deal with the emotional impact of infertility?
I'm a strong proponent of empowering patients through education. We have highly trained nurse coordinators who are, often literally, holding our patients' hands throughout the entire process. It's a really emotional journey. Some people go through years of fertility treatments to get there, including various treatment failures and even using surrogates. It can be very emotionally taxing. Our staff members have sensitivity training, and many understand what it's like to go through this, as several have faced infertility themselves. This allows them to really relate to patients on a more personal level. We also partner with various local support groups on local and national levels to give the patients resources to cope emotionally throughout this process.
"I'm a strong proponent of empowering patients through education."

Dr. Satin Patel
There are simply times we have patients take a break so they can keep the big picture in mind. This is often necessary to take care of their emotional health. Infertility can be taxing on relationships and marriages. Infertility is very powerful, and we recognize that more than anybody. One of the biggest things I hear time and time again is patients blaming themselves for their infertility, or well-meaning family members and friends recommending they eat better or try more. The reality is, life happens, and we should focus our efforts on being positive and staying productive in efforts to achieve a healthy pregnancy.
What are some of the top qualifications I should look for in a fertility specialist?
Make certain the fertility specialist you are considering is board certified not only in obstetrics and gynecology but also in reproductive endocrinology and infertility. And remember, there is strength in numbers. Larger fertility practices have more resources and access to the latest, most sophisticated technology that translates into increased chances in pregnancy for patients.
______________________________________________
About the Expert: Satin S. Patel, M.D., is board certified by the American Board of Obstetrics and Gynecology and sub-specialty board certified in reproductive endocrinology and infertility. Dr. Patel's special interests in assisted reproductive technologies include preimplantation genetic diagnoses, fertility preservation, and polycystic ovary syndrome (PCOS). He lectures nationally teaching hysteroscopic surgery techniques in order to optimize the uterus for pregnancy. He has published several scientific articles in many peer-reviewed journals and has been invited to speak at several international conferences to address the potential treatment avenues for women affected by PCOS-related infertility. He is an active member of the American Society for Reproductive Medicine, Society for Endocrinology and Infertility, American College for Obstetrics and Gynecology, and the Society of Reproductive Surgeons. Dr. Patel has been recognized as a Best Doctor in Dallas in D Magazine every year since 2016 and has been selected for inclusion on the Texas Monthly Super Doctors ® Rising Star list.
Connect with Dr. Patel and Fertility Specialists of Texas here or call 214-618-2044.