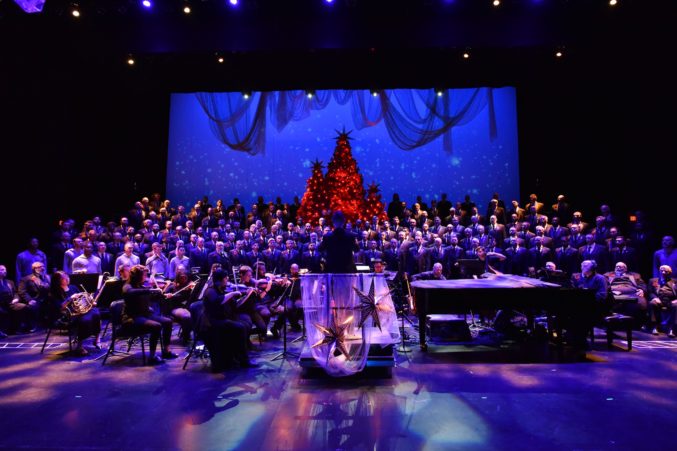 Turtle Creek Chorale's Beloved Holiday Concert Series Returns This December
"40 Years of Fa La La" features showstopping talent and reimagined arrangements to celebrate forty years of performances.
Dallas' world-renowned male chorus, Turtle Creek Chorale, continues its 40th season with a four-concert holiday program. "40 Years of Fa La La" includes favorites from TCC's past holiday performances, and will run December 13-15 at Moody Performance Hall. 
Hundreds of voices will converge, accompanied by a full orchestra, during each performance. Traditionally performed pieces–like Gesu Bambino and Do You Hear What I Hear–will mix with newly imagined arrangements of favorites like Silent Night. The TCC will also perform pieces that reflect part of the mission of the chorale–to unite and inspire-which can be so often overlooked during the holiday season.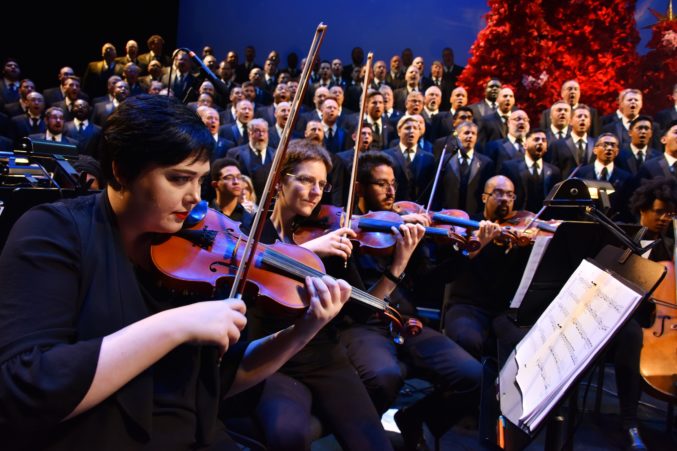 Special guest performer Chloë Agnew will join the TCC for the first time during "40 Years of Fa La La." Dublin-based Agnew is one of the original (and youngest) members of "Celtic Woman," an internationally acclaimed all-female Irish music ensemble. The show will also include an appearance by a Dallas favorite, award-winning cabaret singer Denise Lee, who will reprise some of her past holiday appearances with the TCC.
Sean Baugh, Artistic Director for TCC adds, "This particular Holiday series has been such a joy to plan and rehearse – working on so many of our favorite pieces from the past 40 years… I can promise some of the most powerful music you have ever heard from the men of the TCC."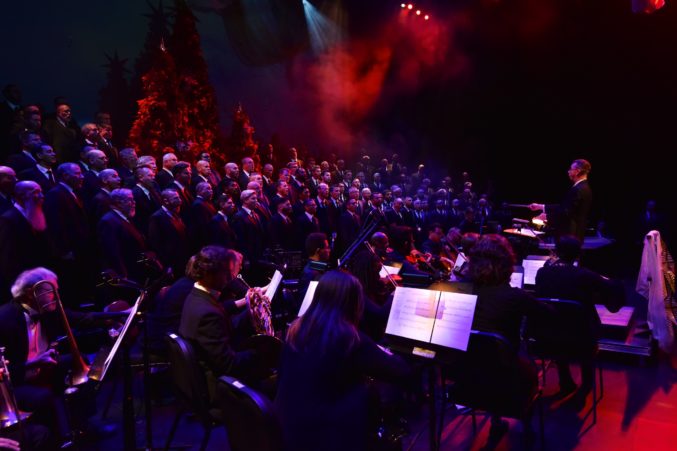 Tickets for "40 Years of Fa La La" range from $35 to $85. Purchase yours at turtlecreekchorale.com or by calling 214-526-3214.
About Turtle Creek Chorale
The Turtle Creek Chorale (TCC) has brought excellent choral music to the residents and visitors of Dallas since its inception in 1980. Forty years ago, the chorale had just 30 members; today, the chorale has grown to over 250 dues-paying members, who contribute more than 100,000 hours annually to rehearsals, performances, and service projects for the community.
The mission of TCC is to entertain, educate, unite and inspire. While primarily a gay men's chorus, the Turtle Creek Chorale welcomes all individuals who identify as male, regardless of sexual orientation. Their commitment to inclusivity is extended to audience members with their shows featuring a sign language interpreter, wheelchair-accessible venues, and handicap parking options.
Singing and dancing annually to audiences in excess of 33,000, TCC presents a full concert series at the Moody Performance Hall. The Chorale also performs numerous entertaining, inspiring, and educational outreach concerts to a broad range of audiences both locally and nationally.
TCC is the most recorded men's chorus in the world with 38 recordings to date. The award-winning chorale has performed at Carnegie Hall twice, has ventured overseas with several successful international tours (and sold-out shows in Europe), and has shared a stage with Liza Minnelli, Joan Rivers, and Dr. Maya Angelou, among others.
Support TCC here, and learn more about becoming a member here.