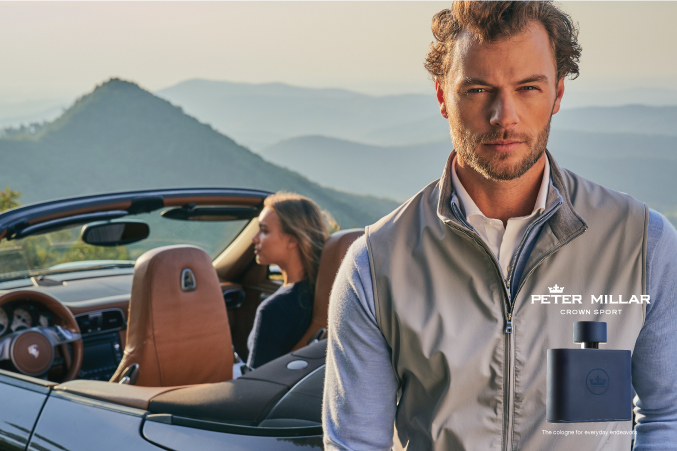 This Season, Shopping for Him is in the Bag
Peter Millar makes gift-giving easy with two new, direct-from-Paris colognes.
Wherever the day or evening takes you, Peter Millar has you covered with two new signature colognes developed exclusively for Peter Millar—Crown Sport for daily endeavors and Crown for evening pursuits. Each cologne was specially developed by one of the most prestigious perfumeries in Paris, France and can now be found at Peter Millar's Plano location at Legacy West and online at petermillar.com. Made available just in time for the holiday season, the colognes make exceptional gifts for anyone seeking an elevated signature scent.
In the boardroom, traveling, or for a business meeting, Crown Sport Cologne's invigorating scent complements your everyday routine. This uniquely composed scent is acutely balanced and features top notes of fresh bergamot citrus, medium notes of warm amber, and endnotes of woodsy cedar—a perfect combination for on-the-go daily use.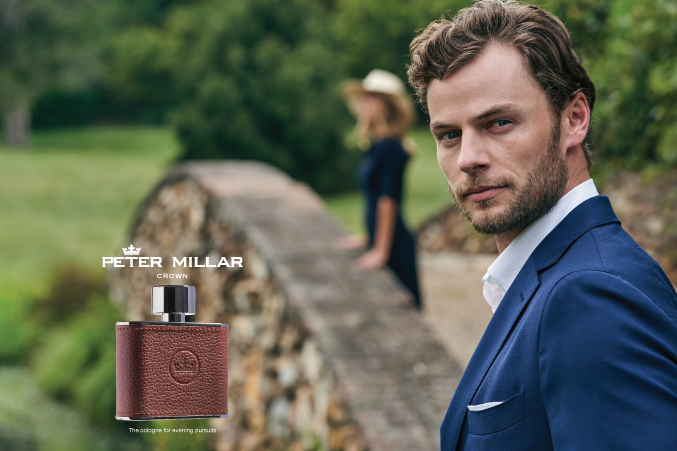 And wherever the evening may take you, Crown Cologne, Peter Millar's scent for evening, emanates a tenor of authenticity and spirit to evoke an ultimate presence. This scent features top notes of woodsy birch, medium notes of black pepper, and end notes of leather that, when combined, add an element of sophistication for an evening out.
Both colognes will feature a 50 ML dresser bottle (retail $98), a refillable travel bottle (retail $58), an 8-ounce, hand-poured candle for home (retail $68), and a travel essentials shave kit (retail $98). Complimentary samples of each cologne are available at petermillar.com, and all customers will receive a free gift with the purchase of either cologne.
ABOUT PETER MILLAR
Peter Millar LLC, a division of Richemont S.A., offers a wide range of innovative, casual sportswear, tailored clothing, and luxury and performance golf attire. They have achieved remarkable growth and success by supplying the highest quality products to a premium limited distribution. The Company's brand names include Peter Millar, Peter Millar Collection, Peter Millar Tailored Clothing, and Crown Sport Performance Apparel. For more information, visit PeterMillar.com, become a fan of Peter Millar on Facebook, and follow the brand on Instagram and Twitter at @PeterMillar.