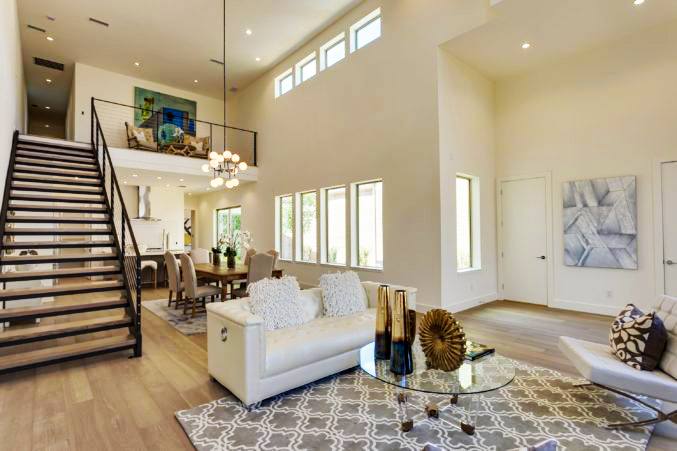 These Performance Patio Homes Prove Low Maintenance and Luxurious Can Co-Exist
And that there are more than renovated ranches and sprawling mega mansions in Northwest Dallas.
Interested in making the switch to low maintenance living but not sure you are down to face Uptown, Knox Henderson or any of the other Dallas areas that are known for "hip" custom properties? The Court at Chapel Downs may be the answer to all of your patio home prayers. There are currently three completed homes (two are for sale) with the possibility of nine others via the adjacent buildable lots.
Location wise. You still can't beat it. The community, designed by Scott Marek Architecture and built by Michael Turner of Classic Urban Homes, is near Midway Hollow off of Webb Chapel and just north of Walnut Hill. It's still just minute from downtown, uptown, and Dallas Love Field airport and some of the top private schools in Dallas. It is also a prime location for avid bikers, walkers, and runners thanks to its proximity to the Northhaven Trail. Its family-focused and timeless location means everyone from millennials to senior citizens can fit in just perfectly.
As far as the two completed homes that are move in ready, both are offered at $749,000 and have three bedroom and 3.1 bathrooms, although the community has four customizable model plans that have three to four bedrooms and from 2,990-3,3630 square feet if you wanting to snag one of the lots and start your selections from scratch.
These homes are smart having achieved a top HERS energy rating. The properties feature 10 to 21-foot ceilings and oversized master suites with luxurious spa baths. The chef kitchens are outfitted with Bosch stainless appliances, frameless cabinets, quartz countertops, and designer lighting. There is even a secondary living space that is ideal for a game room or loft.
In terms of outdoor appeal, the private outdoor patios have room for whatever it is that you dream of when you picture your own personal outdoor oasis. Pool? You got it. Grassy play yard for kids and pets to frolic in the fabulous Fall weather? Done. Regardless of your outdoor dreams, you can count on the gated entry and garage parking for two.
Like what you are reading? Want to know more? Grab someone you like enough to want to live next to and head to The Court at Chapel Downs's open house every Friday and Saturday from 10 am to 6 pm, and Sundays from 12 to 6 pm, and give these haute homes a look. Because the only thing better than snagging a beautiful new home is snagging one next to a friend. And with nine other lots available, you could technically start your own friend village. Just sayin'.
________________________________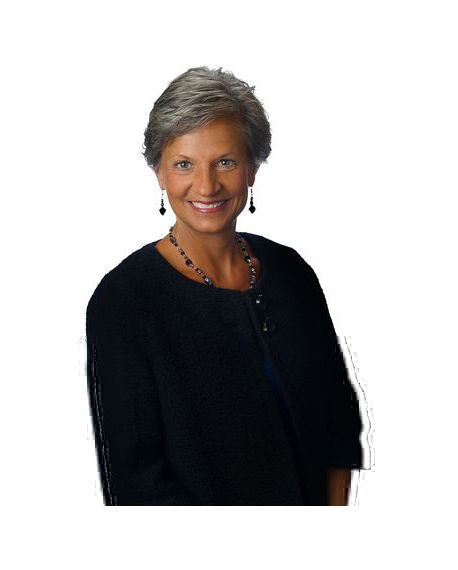 Katherine Niesman
469-734-7977
[email protected]
  Home Buying & Selling Consultant
  Multi-Million Dollar Producer ~ Ebby Halliday Realtors
  2011 – 2016 Company Wide Honor Roll *No. 4 Individual Top Producer 2016
  2011, 2013 – 2017 Top Producing Individual Agent ~ Ebby McKinney Office
  Outstanding Customer Service Award Winner
  D Magazine Best Realtor since 2011
  "America's Best Real Estate Agent" By Real Trends Inc
   #2 Individual by Sales Volume in All of Texas 2017
What my clients and fellow agents have said about me … Accomplished. Attentive. Available. Committed. Competent. Concerned. Creative. Decisive. Dedicated. Detail-Oriented. Effective. Efficient. Energetic. Experienced. Friendly. Honest. Informed. Knowledgeable. Motivated. Outgoing. Persistent. Proficient. Prompt. Qualified. Reliable. Service-Oriented. Sincere. Tenacious. Thorough. Thoughtful. Trustworthy.
Why Katherine Niesman? Because of her extensive experience and proven success in closed sales for sellers and buyers alike.
Buying and/or selling a home is one of the most exciting and important business decisions you can make. The Realtor you choose to work for you will make a significant difference in the outcome of this task. You deserve an experienced professional. You deserve outstanding service. You deserve someone who provides sound advice and strategies that work, while earning your trust and confidence.
Ebby Halliday Realtors dominates the local marketplace for both sellers and buyers. Our innovative marketing presence and our strong market knowledge significantly aid you, the buyer, in receiving property and competitive information as well as extensive resources you will need during the transaction.
I would be honored to represent you in the sale of your current home, or the purchase of a new one. Your personal satisfaction is what I strive for and to make you a client for life. Katherine Niesman and Ebby Halliday Realtors — a winning combination for you!
Make your Move With Katherine! My sales record is a proven winner – – Closings topping nearly $300 million. When it's time to change your address, I am eager to exceed your expectations, so make the move to call me first.
    Multi-Million Dollar Top Producer:  Star Plus, Platinum, and Diamond      Achiever
    Licensed in Texas, Previously in Florida
    New Home and Resale Specialist
    Extensive Relocation Experience
    Full-Time REALTOR since 2003