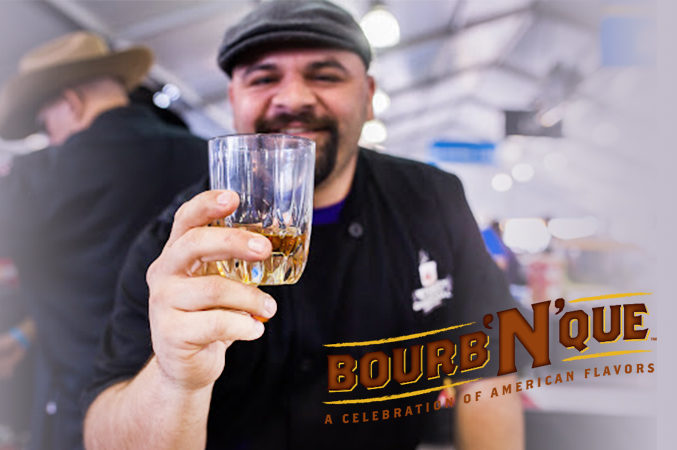 The World Food Championships Brings In America's Best Pitmasters for Barbecue Block Party
Who has the best barbecue in the nation? You'll have to get your hands messy to find out!
By World Food Championships
Published in Sponsored
August 29, 2019
11:58 am
What do you get when you mix five premium bourbons with delicious ribs prepared by the best pitmasters in America? The best barbecue block party Dallas has ever seen (or tasted)! If you're a foodie who loves barbecue and bourbon, then mark your calendars for October 18th from 6 p.m. – 10 p.m. for Bourb 'N' Que. This celebration of American flavors will be happening during the world's largest Food Sport event, the World Food Championships (WFC), at Reunion Tower Lawn in Dallas, Texas.
This year's WFC event is on track to be the largest food fight to date, with over 1,500 cooks traveling from around the globe to battle it out for ten category titles and a shot at its $350,000 prize purse. In addition to getting a front-row seat to the world's most intense cooking competition, WFC offers an array of special experiences, like Bourb'N'Que, for foodies and families to sink their teeth into.
Bourb'N'Que attendees will enjoy mouth-watering ribs from some of the best pitmasters in the country and have the opportunity to cast their vote for their favorite at the end of the night. While snacking on tasty ribs from the key barbecue regions (Carolinas, Texas, Memphis, St. Louis, Kansas City) guests will also sample bourbons from Title No. 21, Crooked Fox, TX Bourbon, Brown Sugar Bourbon, and Bulleit Bourbon. Live music will be provided by Nashville-based Rolling Smoke, which has released a theme song for WFC called "Eat it Up!"
"We are so excited to bring this fun event to Dallas and give foodies a taste of all different types of barbecue flavors from across the country," said Mike McCloud, CEO and President of WFC. "We've enlisted the best pitmaster teams from across the country to prepare some mouth-watering barbecue for Dallas food fans."