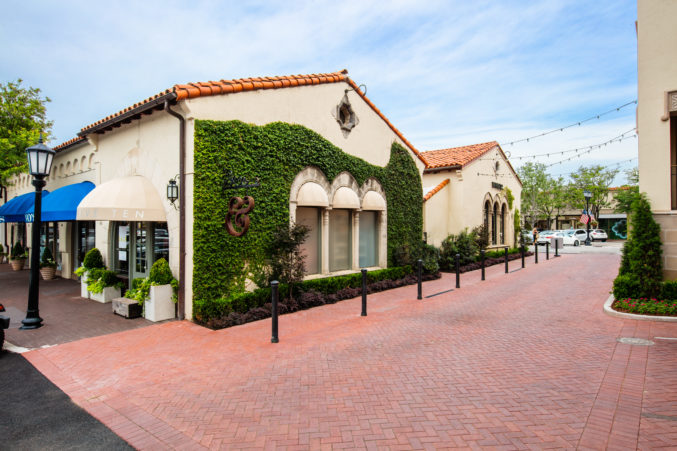 Summer Well Spent at Highland Park Village
Our Guide to the Perfect Summer Day in The Village
By Highland Park Village
Published in Sponsored
July 1, 2019
12:36 pm
We've put together the ultimate itinerary for how to spend your day at Dallas' premier shopping and dining destination. From breakfast to filling your car with endless shopping bags and finishing off the day with dinner and a movie, we've highlighted some must-have stops to make sure you don't miss a thing at Highland Park Village.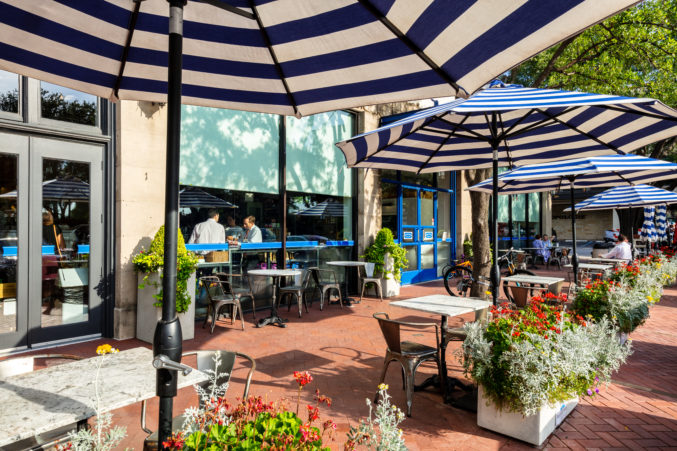 Breakfast at Royal Blue Grocery
Fuel your morning with a visit to gourmet grocer Royal Blue Grocery, where you will find Stumptown lattes and cold brews alongside warm grab-and-go breakfast tacos and pastries. Settle into the cozy white and blue interior or catch up on current events while you read the newspaper and sip your coffee al fresco on the expansive patio.
Time to Shop
Enjoy an exclusive Highland Park Village experience at Miron Crosby, a bespoke cowboy boot company, owned by two Texas-native sisters. Their fashion-forward boots are spotted on the pages of Town & Country, Vogue and other top fashion magazines. For one of contemporary fashion's hottest brands, visit FRAME out of LA and shop for premium denim and clothing at their only brick and mortar location in Texas. Pop into MARKET to shop elevated styles and curated picks from emerging designers. Shop for great gifts and stationery at St. Michael's Woman's Exchange. Not only will their staff of volunteers help you navigate the selection, but they will also make sure your purchase is beautifully wrapped with customized gift wrapping. And for a truly unique experience, stop in Le Labo, one of The Village's most recent additions, for signature fragrances and candles that are hand-blended in store at the time of purchase.
Whether you're looking for luxury, or purely to gather inspiration, explore the most prestigious fashion and couture houses in the world by strolling down the tree-lined sidewalks of Highland Park Village and set your sights on Celine, Cartier, CHANEL, Dior, Fendi, Hermes, Valentino, and more.
For the men, Beretta Gallery at Highland Park Village is one of only three retail locations in America. An outdoor enthusiast will quickly feel at home. Additionally, Ermenegildo Zegna offers incredibly crafted Italian menswear and Hadleigh's Atelier provides a truly bespoke experience with custom suits and tuxedos.
Lunch Break
For a quick lunch meeting or girlfriend outing, dine on the signature Bistro Salad or Grilled Scottish Salmon at one-of-a-kind Bistro 31, owned by iconic restauranteur, Alberto Lombardi. Enjoy artisan sandwiches and freshly baked sweets at the rustic chic Bird Bakery, owned by Elizabeth Chambers Hammer, wife of actor Armie Hammer.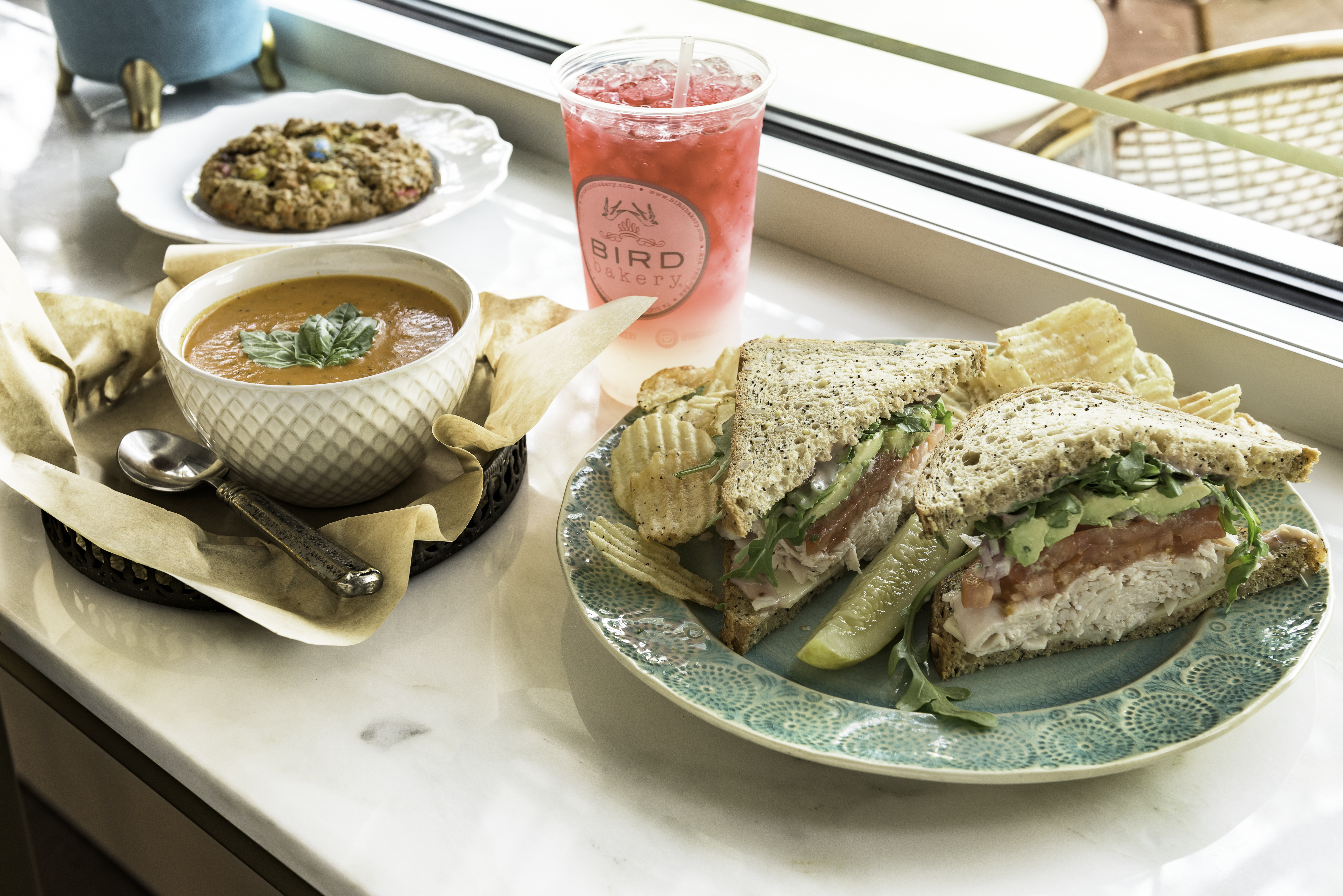 Pamper Yourself
After lunch, you may be in need of a quick hair and makeup refresh. Stop by Bluemercury for the best in beauty and skincare. See if Frederic Fekkai's expert staff can squeeze you in for a blowout and while you're there, slide into the seat of their tenured manicurist, Joey Flores, who is often referred to as the Mayor of Highland Park Village, for a relaxing manicure or pedicure (or both). Then, refuel for the afternoon with an iced latte at Starbucks or a fresh pressed juice from The Juice Bar.
Dinner and Drinks
For a fun family night out or romantic dinner for two, snag a reservation at any one of these classic restaurants with a cult following:
Take a quick trip to Italy at old school Italian inspired FACHINI, owned by renowned chef Julian Barsotti. Highland Park Village's time-treasured staple for nearly 40 years, Café Pacific, offers the finest in steak and seafood.
Pop into Lounge 31 for a cocktail before or after dinner, tucked just above Bistro 31. The Honor Bar, the only Hillstone concept of its kind in Texas, offers a classic, cool California vibe with a cozy patio and fireplace. Perfect Union Pizza Co. by Chef Nick Badovinus (owner of Neighborhood Services and Town Hearth) is also a great spot for a more casual, family-style option. And of course, we can't forget the beloved Monkey Bar, located on the third floor of Mi Cocina, to sip a famous Mambo Taxi.
Movie Night
End your day with a new blockbuster hit at the iconic and charming Village Theatre. The cozy theatre rooms and nostalgic snacks will have you feeling like you're watching in the comfort of your own home.