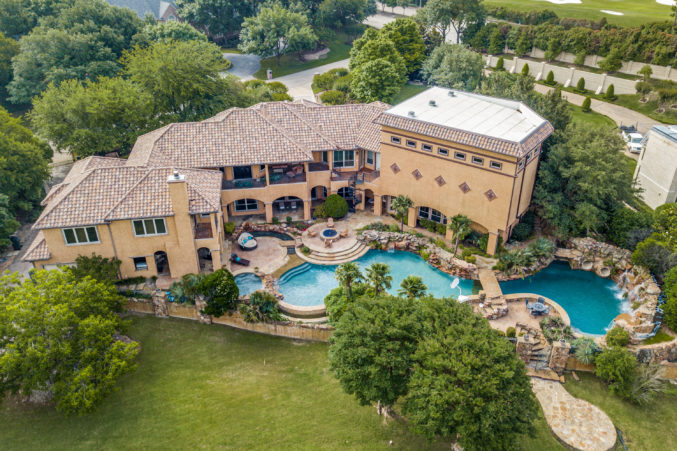 West Plano Wonderland with 90,000 Gallon Party Pool up for Grabs
Oh, and there's a basketball court too because … obviously!
By D Partner Studio
Published in Sponsored
June 6, 2019
7:00 am
Big budget buyers may be wise to take a trip to West Plano to look at this El Ranchero Estates home that is priced well below appraisal value. Located at 3405 Rambling Way, this property has everything you need (and lots more) for raising an active family that is always on the go. Trust us when we say that no activity was neglected, and no luxury amenity was forgotten in the 1994 construction of this home. Not to mention the property sits on 2.33 acres to ensure that said activities can be enjoyed in private.
This home has six bedrooms and 7.3 bathrooms and an unheard of three master suites. In addition to a marvelous chef's kitchen and a wonderful wine room, there are a plethora of bonus spaces to enjoy the finer things in life. Want to watch a movie? Head to the media room. Want to watch the big game and drink whiskey with the guys while the kiddos watch a movie in the media room? No worries, just head to the game room. There is even a pool table, playroom, and an indoor basketball course. Yep, this home is officially stacked.
A unique aspect of this particular property is that there are several balconies off of the back of the home that provides picturesque views of your land and the pond that is perfect for fishing. And although there are three master suites, there is an additional guest quarter that is currently being used as an exercise room. Now how many luxury listings in this area have this many options for where to put your people when they come to stay for the holidays or other extended visits? The possibilities are endless, in fact, you may even have trouble getting them to leave.
And in Texas, wouldn't it be just a shame for there to be a mega-mansion without some sprawling backyard to go along with it? Despite its desirable location in the heart of West Plano, the background includes a 90,000-gallon pool with two water slides, a lazy river, hot tub, and a tanning deck. There is also a full outdoor kitchen and a fire pit to ensure that whoever calls this place home maximizes each and every lovely day in the Dallas area.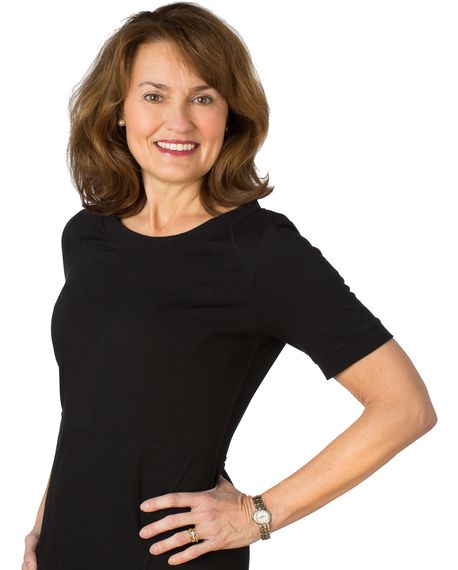 Mary Reeves
(214)693-4950
[email protected]
Mary has lived in the North Dallas/Plano area for almost 30 years. She brings knowledge, enthusiasm, and a positive attitude to buying and selling your home. After 20 years as a stay at home mom and 14 years of substitute teaching, Mary joined Ebby Halliday as a full-time real estate agent. Mary has worked in education, as well as journalism. She is a PTA Lifetime Membership Award winner for her volunteer efforts in the Plano schools. Mary has been married for 26 years and has raised two sons in the Plano area. Both boys are graduates of Plano West Senior High and attend the University of Texas at Austin. Mary is a graduate of Texas Christian University and holds a master's in journalism from the University of North Texas. Mary welcomes every client with a commitment to professionalism.  Her personalized approach to buying or selling a home will put each client at ease.  Contact Mary Reeves for all your Real Estate needs.
Full-Time Realtor
Member of National Association of Realtors
Member of Collin County Association of Realtors