Eight Ways to Be Patriotic, This Independence Day and Beyond
Simple (but powerful) ways to show your love for America: support our troops, learn to fold a flag, get involved in your neighborhood, and more.
From pool parties and barbecues to local parades and fireworks, there's no shortage of fun to be had on the 4th of July. Of course, the holiday has a deeper meaning as well–it's a time to reflect on our freedom as Americans. Want to celebrate our country in more meaningful ways this year? Show your patriotism all year long with one of the simple (but powerful) suggestions below.
Lend a Hand to Veterans and Soldiers.
You can make a difference, no matter how much time you can commit. Donate your gently used home goods, clothes, games, and more to Dallas veterans in need with the VA. Build houses for soldiers, veterans and their families with the North Texas branch of Habitat for Humanity. Write letters of support and make care packages to send soldiers a piece of home with Support Our Soldier. Train your four-legged friend to become a therapy pet for veterans' services, hospice centers, and more with The Dog Alliance. Need more ideas? Visit VolunteerMatch.org to find an opportunity that's right for you.
Register to Vote.
Did you know Dallas has one of the lowest voter turnouts in the nation? Less than 2 percent of Dallas County residents cast a ballot in the last local election. Exercise your right to vote and make sure your voice is heard, in both our city and our national government. Register to vote here.
Shop American-Made Products and Boost Our Nation's Economy.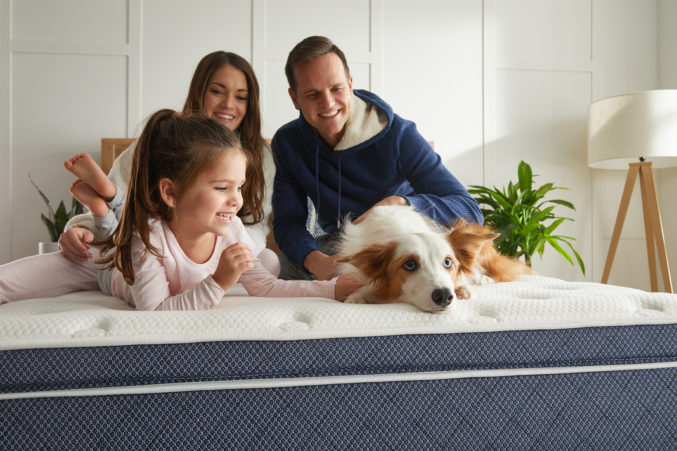 Support our country's economy by shopping small—choose local family-owned companies and made-in-the-USA products whenever possible. When making a big purchase, like a mattress, continue the tradition of American craftsmanship by shopping brands like American Bedding. Operating since 1939, this company proudly hand-crafts its high-quality yet affordable mattresses right here in the USA.
Honor the Fallen.

Carry the Load, a local organization that empowers and supports veterans, will host DFW National Cemetery Volunteer Days in July and August. Clear headstones and restore beauty to the cemetery with a morning of organized service. Or, simply pay a visit to the DFW National Cemetery any day of the year and take a moment to reflect or place a few fresh-cut flowers at a gravestone.
Stop by Local Patriotic Art.
Deep Ellum is home to a beloved American flag mural—visit the landmark at St. Pete's Dancing Marlin on 2730 Commerce St. Local artists are also currently crafting a huge Texas flag just off I-30—see their progress here.
Learn to Hang, Fold, and Store an American Flag the Right Way.
Respect our country's flag by handling it properly, for the 4th of July and beyond. There's actually a federal law outlining proper flag care and etiquette—read up on it here.
Help Inspire the Next Generation of Americans.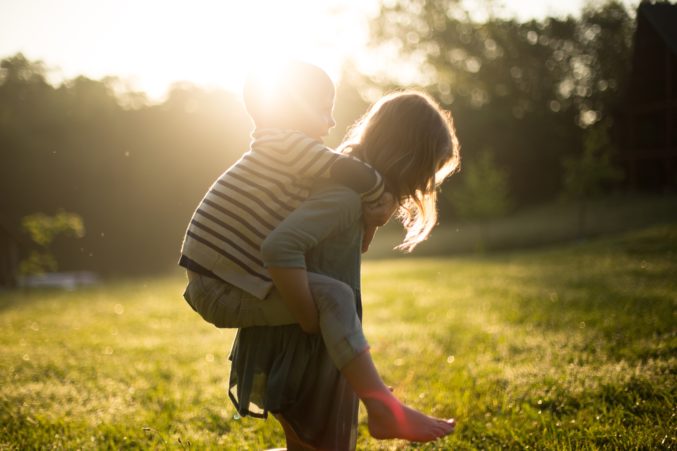 1 in 5 children in Dallas County lives in poverty, and with that comes other struggles, such as lower quality of education and lack of vocational mentors. Programs like Big Brothers Big Sisters Dallas (which has served Dallas for 91 years!) work with children and young adults to achieve educational success, greater confidence, and better relationships. Become a "Big Brother" or "Big Sister"–it's a long-term commitment, but a rewarding way to support young people who will shape our country's future. (And even busy executives can find the time to get involved–American Bedding's leadership team, for example, serve as "Bigs," members of the BBBS Lone Star Board of Directors, and participants in fundraisers and donation drives.) Learn more about Big Brothers Big Sisters here.
Clean Up Your Community.
Trash Free Texas offers ideas for cleanup projects big and small; help beautify Dallas gems like the Trinity River or White Rock Lake. You can also take action in your own neighborhood to remove trash and help the wildlife thrive.
________________________________
Ready to support brands handcrafted in America like American Bedding? Get your best night's sleep, including optimal support, cooling properties, and motion isolation, at a price point accessible to the average American family. Learn more about American Bedding here.