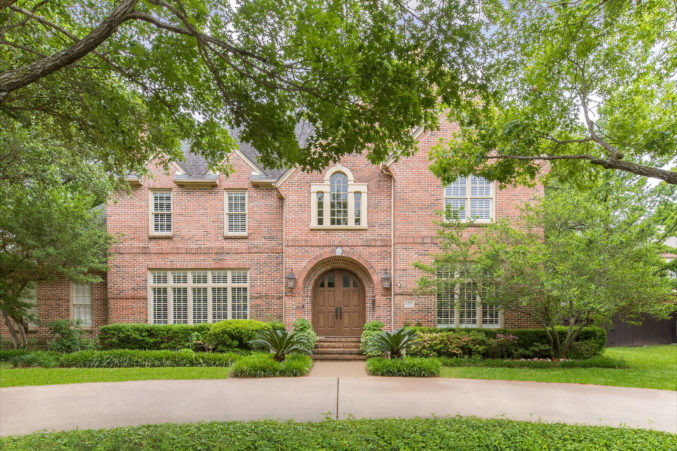 Presidential Preston Hollow Pad with Pool Checks all the Boxes
And only eight miles from downtown Dallas? Priceless.
By D Partner Studio
Published in Sponsored
May 9, 2019
11:05 am
Let's talk about the beauty of a "newish" home. New constructions have a tendency of being a little too cookie cutter and old homes have a reputation for being expensive fixer-uppers. But what about a home built in the '90s like this five-bedroom, 4.5-bathroom estate in Preston Hollow's Hillcrest Park neighborhood? It's pier-and-beam (perk), has had time to settle into the street, and mixes timeless charm with the necessary updates added in recent years. It's big but not too big. It's attractive but not trendy. Yep, it's pretty much perfect.
The highlight of this home is definitely the walls of windows that are present in every room. And for those of you who don't think this is a big bonus, try living a year, week, or even a day in a dark house and tell us how it affects your mood. This home also has a great kitchen that features double ovens, a large island, and tons (and we mean tons) of storage.
This home has a highly desirable floorplan that features a downstairs master and four guest bedrooms upstairs. The master suite has a sitting area, renovated bathroom, and a custom walk-in closet. The second floor also features a spacious game room that is perfect for the kids to play or for the adults to host friends and family for the big game.
We know you noticed the large, lush lot that the property sits on. Yep, it's .34 acres and it has us literally green with envy. The property's circle drive and mature trees combine for ultimate curb appeal and that trend continues in the back with greenery galore. There is also a covered patio, sparkling pool, and a rare three car garage.
And because location is everything in Dallas, let's take a minute to talk about the benefit of living at precisely 6530 Meadow Road. This home is located in the middle of a quiet, tree-lined street that could be miles and miles away from downtown yet clocks in at just over 8 miles. Head north a couple of blocks and you are at Shake Shack, Eatzi's, Royal China, and Central Market. You are also mere minutes from 75, the Tollway, and Northwest Highway, making Hillcrest Park a premier place to call home.
6530 Meadow Road
__________________________________________________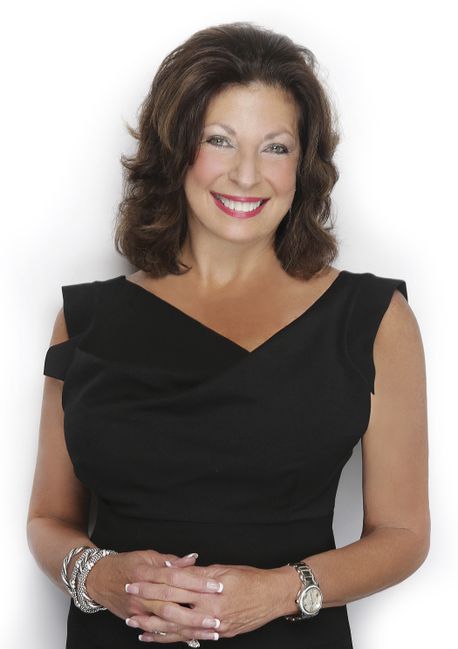 Paulette Greene Group
214-957-3372
[email protected]
YEAR AFTER YEAR, PAULETTE CAPTURES TOP RECOGNITION FOR COMPANY WIDE ACHIEVEMENTS."
– Ebby Halliday  |  Founder, Ebby Halliday RealtorsⓇ
With over One Billion Dollars in sales throughout her career, Paulette Greene is one of the most trusted names in DFW real estate. At the heart of Paulette's extraordinary success are over twenty-eight years of proven results, strong corporate business and personal networks, involvement with local and nationwide homebuilders, and an intimate familiarity with the neighborhoods of the Metroplex. For her commitment to excellence in the Dallas real estate industry, Paulette was named a D Best in 2017 and 2018.
Relocation is a highly competitive and specialized area of real estate that requires a level of expertise exhibited by only a very few. Fortune 500 companies turn to the very best to ensure their employees receive the level of care and service they deserve. In the Dallas-Fort Worth Metroplex.
"PAULETTE IS ONE OF OUR SUPER SUPERSTARS!"
– Mary Frances Burleson | President & CEO, Ebby Halliday RealtorsⓇ
Paulette believes that she is in the service business—not the sales business. "A critical component of servicing my clients is listening," she says. "Knowing what is important in their lives and identifying their priorities is essential. Buying or selling a home is an emotional process, and understanding all the different paths of the transaction from the customer's viewpoint is priceless." Paulette adds that when she first became a REALTORⓇ, she made a conscious decision to embrace a unique philosophy: "Doing the Right Thing Creates the Right Results."
"People are often tempted to take shortcuts when struggling in situations with immediate, adverse consequences," she says. "But with a solid belief system in place, it's easy to choose the right path; you already know what you will do."
Since 1990, Paulette Greene has maintained an edge by aligning herself with her mentor, the late Ebby Halliday, the founder of RELO and Ebby Halliday Realtors. Ebby's nineteen member award-winning Corporate Real Estate Services division, headed by Karen Greene, is the most experienced relocation division in the country. Having this division as a resource is an important part of what sets Paulette apart in Texas. Maintaining the same focus on clients, Paulette continues to raise the bar of her unsurpassed excellence by surrounding herself with the best real estate team in the Metroplex. The Paulette Greene Group has the knowledge and negotiating skills to guarantee your buying, selling or relocation experience will be exceptional! Eight licensed Buying Representatives utilize their skills and provide the clients with what they need, when they need it.
The Client Support Team is a talented group of licensed agents brought together to specifically create the most proficient client centric team in real estate. The Client Support Team is there to provide the answers needed to facilitate your real estate transaction. With this level of expertise they can anticipate and execute everything needed for a seamless and enjoyable experience.
Relocation can be a delicate process, as it often involves uprooting a family from their established lives and moving to a new, unknown city. Paulette recognizes that, and instantly puts her clients at ease. She knows that they're not merely looking for a house, they're looking for the right home in the right place. What can be a difficult and stressful process is transformed into an amazing adventure that invariably leaves clients thrilled with the results. You're not merely in good hands with Paulette Greene, you're in the best hands.
"PAULETTE GREENE IS A LEADER IN THE EBBY HALLIDAY ORGANIZATION AND IS RECOGNIZED NATIONALLY. AND THIS ISN'T BY CHANCE — IT'S BECAUSE SHE IS GOOD!"
– Randall Graham |  Vice President & Director Of Marketing, Ebby Halliday RealtorsⓇ
Voted "One of the Best Realtors/Power Brokers in Dallas"
– D Magazine '04, '05, '06, '07, '08, '09, '10, '11, '12, '13, '14, '15, '16
Multi- Million Dollar Producer – Ebby Halliday RealtorsⓇ
Star Achiever – Ebby Halliday RealtorsⓇ
Diamond Circle Winner – Ebby Halliday RealtorsⓇ