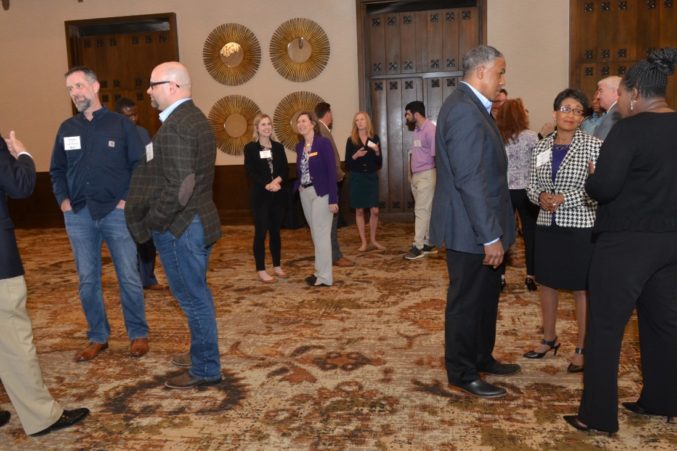 5 Benefits of Working with an Executive Coach
What does a great coaching program look like, and how can it help advance your career?
By TCU Neeley School of Business
Published in Sponsored
May 15, 2019
1:58 pm
Several Executive MBA programs offer executive coaching. But what does a great coaching program look like? What are the advantages? Here are our top five.
Chosen specifically for you. You want a coach you can connect with, who has a track record of working with professionals who have backgrounds like yours, to meet goals like yours. The coaching program should learn about you up front to identify the ideal coach for you.
Provides an objective perspective. There's nothing like having a fresh perspective to pinpoint the areas where you shine (and where a little work could give you a lot of growth). A coach will walk you through assessments completed by your coworkers, supervisors and direct reports, cutting through personal bias to help you more objectively see where you stand.
Offers tools unique to your needs. Choose a meeting place where you feel comfortable, and have a confidential conversation focused on your unique challenges and needs. You'll set the goals that are most important to you, and you'll continue to meet to track your progress.
Keeps you on the leading edge. This a volatile world: Technology is changing culture and the way we do business. Coaches can't just be people who studied leadership 20 years ago. Ensure your coach is regularly trained in the competencies organizations need now – for instance, through a partnership with a leading recruiter/research firm.
Sets you up for the long-term. A great coach continues to be a resource – even if it's just recommending the perfect book to read before a big career transition. Ultimately, your coach will guide you to the point that you no longer need them. Rather than giving case-by-case advice, they provide tools you can leverage for the rest of your evolving career.
If you're choosing an executive coaching program, make sure it meets these five points. The coaching in the TCU Neeley Executive MBA program does. Want to see if it's right for you? Get in touch.