Right Sized, Right Now
Darling Homes' City Collection combines the best of urban living, livable space, and quick move-in.
By D Partner Studio
Published in Sponsored
April 30, 2019
7:00 am
There's no better feeling as a home buyer than walking into a new home and realizing it checks off everything on your wish list—a great location near every convenience, square footage that is just right, low-maintenance lifestyle, upgraded amenities, and a move-in date that's ready when you are.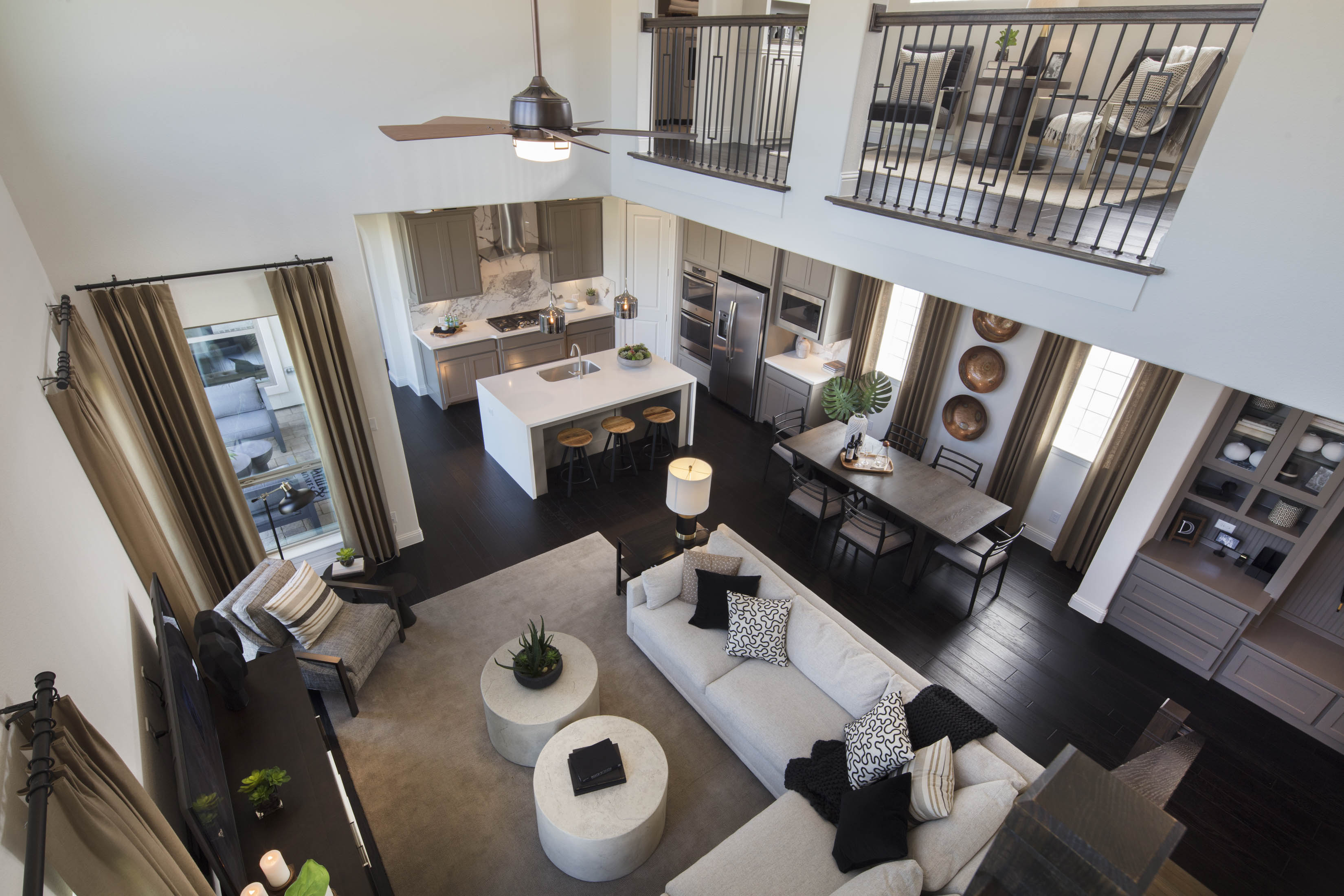 The City Collection by Darling Homes was designed with today's buyers' in mind. The very definition of modern living, homes within this collection are intentionally designed in size and appointments for ease of living. You get all the amenities you want within manageable square footage. And, when the last box is packed, you can make your move as many of the City Collection homes are quick-close and move-in ready. Or, if you have the time to build and personalize your space, many of the communities where Darling builds its City Collection have homes yet to come, meaning you can be a part of the planning from the ground up.
Modern in style with a city vibe, All Darling City Collection homes are situated in sought-after suburban communities near shopping, dining, entertainment, and recreational spaces.
Darling's City Collection is a series of upscale, urban-style homes nestled in boutique locations within Dallas, Allen, Frisco, and Irving. Modern in style with a city vibe, All Darling City Collection homes are situated in sought-after suburban communities near shopping, dining, entertainment, and recreational spaces. They feature two-story plans on zero lot lines with open floorplans and top-of-the-line finishes with a range of styles, including traditional, craftsman, Mediterranean, English, Tudor, and modern. Thoughtful transitions, intimate volume, and versatile spaces mean you can create a space that works best for you. Every aspect of a Darling home is carefully designed for maximum livability in a non-traditional space.
What You Get:
Urban sophistication within a suburban environment
Versatile space for hosting get-togethers
Patios perfect for dinner for two al fresco or intimate dinner parties
Varied roof pitches that create an aesthetically pleasing streetscape
Well-planned storage areas throughout
Kitchens designed with work triangle in mind for maximum efficiency
Freedom from lawncare, thanks to little or no yard
Evening walks through the neighborhood or along trails, enjoying the view
Quick access to shopping, dining, and entertainment for a more active and convenient lifestyle
Low-maintenance lifestyle with all-new, high-end appliances and appointments, energy-efficient features, maintainable square footage
Check it out for yourself by browsing Montgomery Farm Angel Field East in Allen, Frisco's Canals at Grand Park, and The Terraces at Las Colinas in Irving.
In Allen, the City Collection is available at Montgomery Farm Angel Field East, an environmentally-conscious community with a scenic streetscape. Residents here enjoy the community's convenient location near shopping and dining at Watters Creek shopping center and convenient access to trails and ponds spread across 200 acres of greenway throughout the community.
Canals at Grand Park is a centrally-located community in Frisco featuring gorgeous tree-lined streets, hiking and biking trails, green spaces, sparkling waterways, pocket parks, and a top-rated school district nearby.
The Terraces at Las Colinas in Irving is ideally situated in the heart of Las Colinas and offers residents walking distance to shopping and dining as well as community amenities, including winding trails, a boardwalk along green space, and a park. Close proximity to the George Bush Turnpike, I-635, SH114 and Interstate 35 make it an ideal location for commuting professionals.
Find the home that checks off every wish on your list by visiting a community yourself, or begin your search at darlinghomes.com.