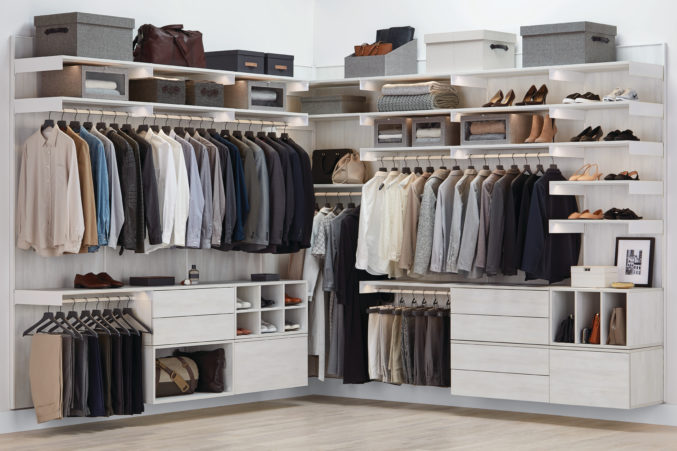 Introducing the Evolution of Custom Closets
These sleek, modern, and purposeful closets will please any organization fanatic.
By The Container Store
Published in Sponsored
April 30, 2019
1:07 pm
The Container Store recently introduced its newest custom closet line, Avera.  Exclusive to the retailer, Avera's innovative, flexible design delivers a built-in look at an incredible price. From the matte woodgrain finishes and standard back panels that can be designed wall to wall, to push open, full-extension drawers and optional LED lighting, it is a completely new kind of custom closet you can't find anywhere else.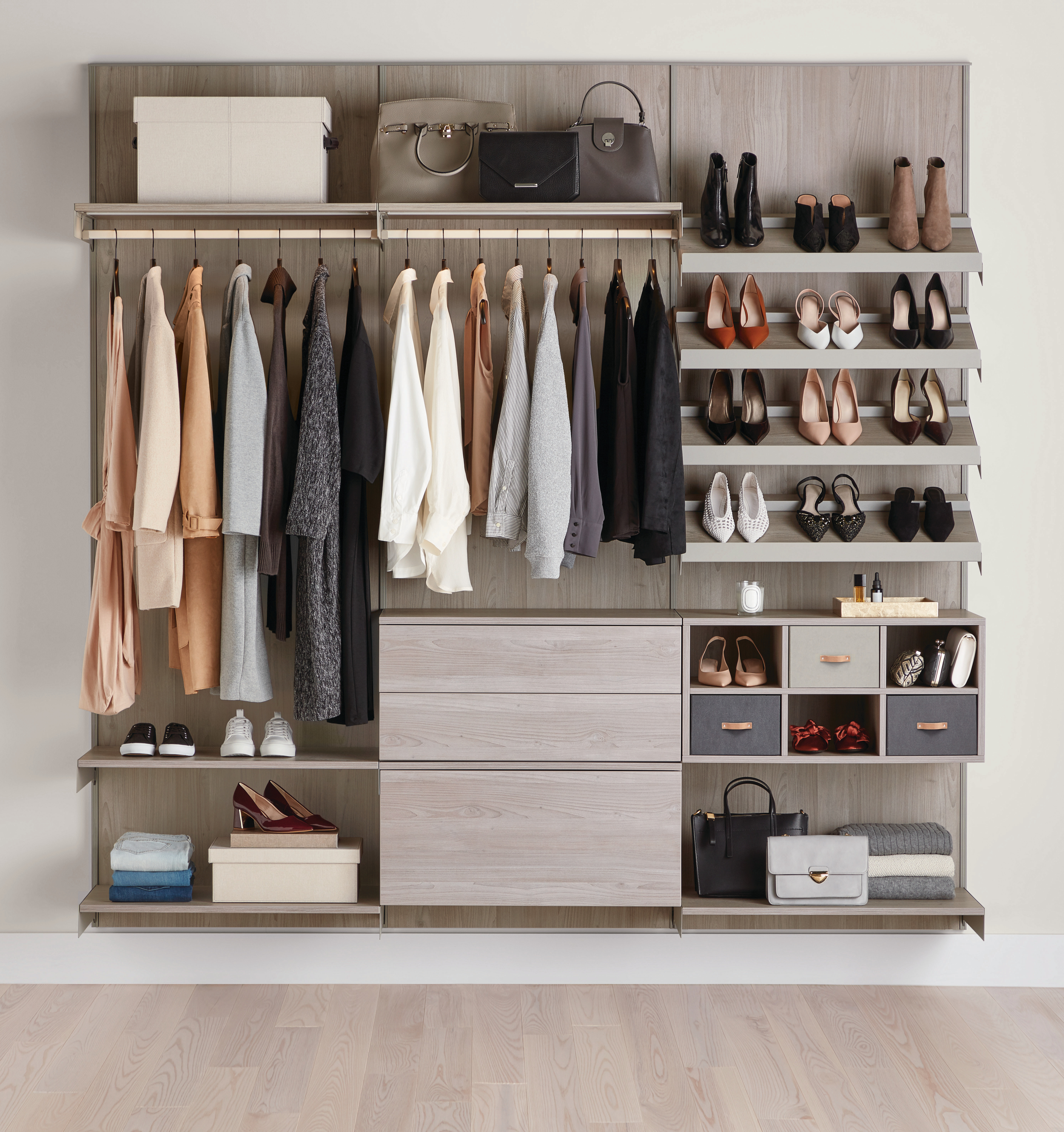 Avera joins Elfa Classic, Elfa Décor and Laren under The Container Store Custom Closets. Years in development, Avera's innovative, concealed, epoxy-bonded steel framework gives it incredible strength and flexibility.  Its ultra-slim tracks and supports are color-matched to your choice of matte woodgrain finishes ranging from traditional and rustic to modern.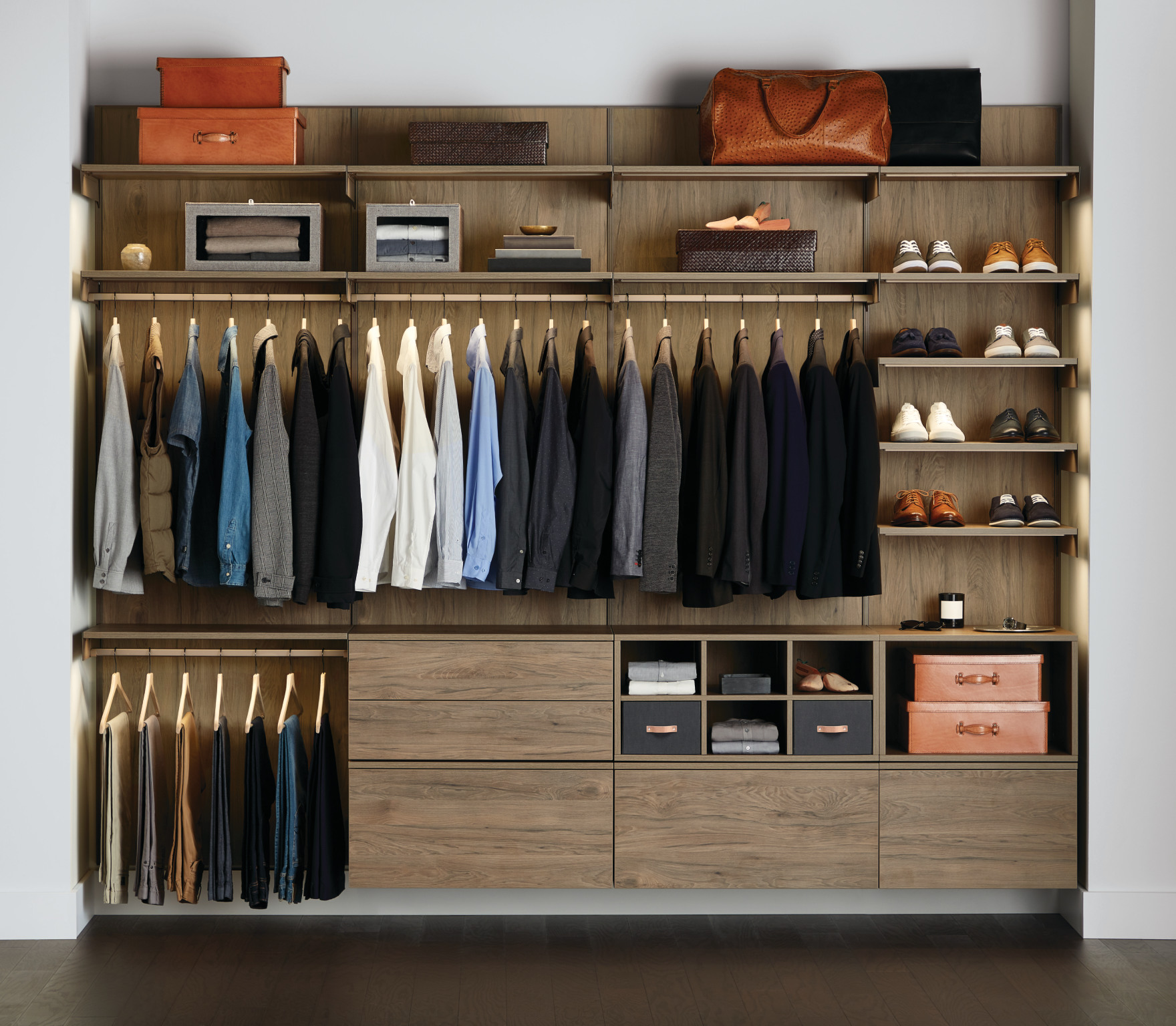 "Introducing Avera to The Container Store Custom Closets collection is a milestone for our company," said The Container Store's Vice President of Custom Closets, Erin Hogue. "Not only is it a beautiful and functional design, it puts the built-in look within reach for many customers. We want to be the obvious choice when people are shopping for custom closets and now, more than ever, we have a custom closet option to fit every style, size and budget."
Like all lines a part of The Container Store Custom Closets, each Avera closet is expertly designed for free with the goal of maximizing space. Additionally, every Avera closet includes delivery and professional installation. To schedule an appointment, visit https://www.containerstore.com/custom-closets.