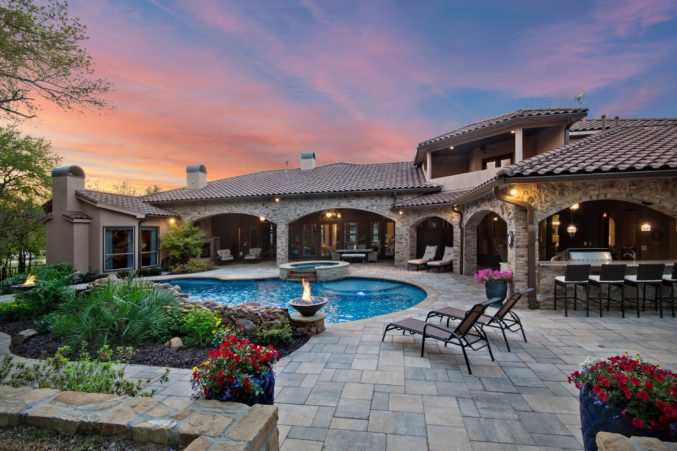 Heavenly Heath Mediterranean Mansion Makes Luxe Living Attainable
And can we take a moment to talk about the spectacular sunsets?
By D Partner Studio
Published in Sponsored
April 25, 2019
7:00 am
Buried beautifully in the hills of Buffalo Creek in North Heath is where you'll find 1739 Bison Meadow Lane set up on 2.24 acres. Without even stepping foot inside the main home (yes, there's guest quarters too, obviously), one assumes that this home is luxurious yet laid back, much like its grounds. The heavily treed property features lush landscaping, various trails, and a Mediterranean 2007 construction that almost appears to have always been there. When it works, it just works, ya know?
This pristine property boasts six bedrooms, 8.1 bathrooms, and 6,791 square feet of flexible living space. The gourmet kitchen features commercial grade appliances and opens to a large family room. Despite its open concept kitchen, the property does still have both a formal living and dining room that is ideal for entertaining. The master suite has a fireplace with a rustic, yet refined wood ceiling detail and it comes complete with custom closets and an updated master bathroom. The master suite also has a private courtyard to enjoy the outdoor oasis that awaits the homeowners when they crave a little fresh air.
Speaking of an outdoor oasis, the listing agent would be wise to show the home at sunset. I mean, just take a look at the incredible pictures, knowing good and well from taking photographs yourself that things in nature always looks better in person. Can you imagine walking outside to this backyard setup situated amongst the cotton candy skies of a North Texas spring evening? Whether you take a swim in the newly constructed saltwater pool, grill a steak for you and your sweetie, or simply read a book by the firepit, you are bound to be smitten with the situation. If you aren't? Well, we will certainly be checking for a pulse.
And while the main house is important, we all know someone who needs to buy this house so that we can stay in the guest house. This impressive secondary residence has its own master suite, an open concept kitchen, living room, and even an office. Perfect for a getaway for friends and family. Could this be the dream home that your best friend never knew that he or she always wanted? Just sayin'!
_________________________________________________________________________________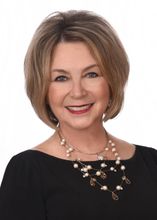 Dee Evans Group
(972)772-1366
[email protected]
Dee has been Ebby Halliday's Company-Wide Top Individual Producer since 2009 and Rockwall's Top Individual Producer since 2005. She has consistently listed and sold the most properties for Ebby Halliday company-wide. Dee is in the exclusive top 1% of National Top Producers, D Magazine's Best Agent & Top Producer since 2011 and has received the Five Star Real Estate Agent award since 2010. She has been a recipient of the prestigious Ebby Halliday VIP Excellence in Customer Service award company-wide since 2013 and for the Rockwall office since 2013.
Dee is happy to announce the formation of her group, The Dee Evans Group, to better serve her ever-expanding client base and to assist in providing her award-winning customer service.  Her group's expertise will assist clients with all their real estate needs – purchasing, selling, building and investing (in residential, commercial, farm & ranch).