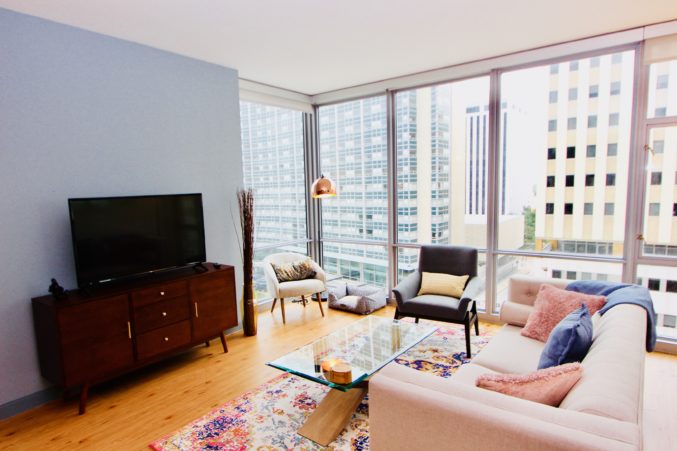 Moving to Dallas? Consider These Great Neighborhoods
These five 'hoods offer great city living for all types of urbanites.
By D Partner Studio
Published in Sponsored
March 20, 2019
7:00 am
People new to Dallas often notice something about the city—it's made up of neighborhoods that are SO different from one another! From Turtle Creek to Oak Cliff, each community offers its own unique vibe, making Dallas a city where just about anybody can find a place that feels like home. Whether you're moving to the city or are just looking for a change of scenery, our list highlighting five of Dallas's most dynamic neighborhoods can help you find where you belong. And Nickson, a Dallas-based start-up, can help you settle in, outfitting your new apartment with custom furnishings that fit the style of the neighborhood you choose. All pictures below are actual Dallas units that were fully-furnished by Nickson! Read on for more details.
UPTOWN
If you're a young professional or a fitness addict, Uptown is your spot! This neighborhood boasts some of the best spots in the city. The West Village section features an outdoor mall where the best of the big chain stores sit side-by-side with local businesses. It's is also home to the Magnolia Theater, which screens indie flicks and was one of the first theaters to focus on fine food and drinks. Uchi, the nationally-recognized Japanese restaurant, is the star of Uptown's restaurant scene, and the fit Dallas area residents keep the Barry's Bootcamp and Soul Cycle locations in the area jamming. Sleek new high-rise apartment buildings are the perfect spot to showcase on-trend contemporary furniture, which Nickson's designers will hand-pick and set up in the place that you choose.
DEEP ELLUM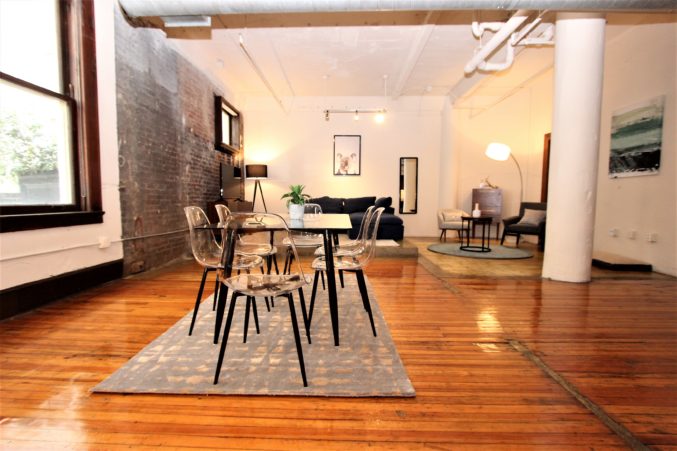 Situated just east of Downtown, Deep Ellum has been honing its gritty sense of cool for decades. Rockers and night owls, this is the place for you! The neighborhood is home to popular bars and established concert venues, including Trees, and converted warehouses are now used for shops and restaurants that line the streets. Loft apartments have brought a residential element to the area, which was once almost completely commercial. The Deep Ellum Outdoor Market, a once-a-month affair, introduces Texans to up-and-coming local brands and popular food trucks, and Deep Ellum Brewery serves craft beer in a fun indoor-outdoor space.
BISHOP ARTS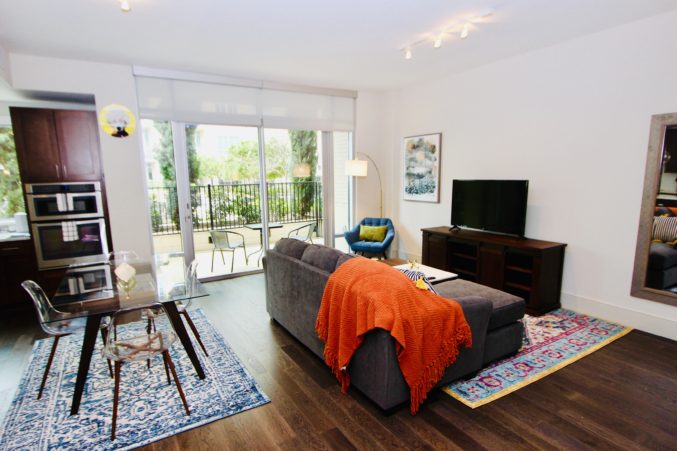 Bishop Arts' revamped vintage buildings, walkable streets, galleries, and killer food scene will be heaven for the creative type. Flip through pages at Wild Detectives, an area bookstore with attached café and bar. As its name implies, Bishop Arts is home to several galleries, including Decorazon. Among the best places for a bite are Lucia, Bolsa, and Tribal All Day Café. Carefree bohemian-inspired furnishings from Nickson harmonize with the unique rentals available in this area.
LOWER GREENVILLE
With loads of great bars and music venues, it's hard not to have a good time in Lower Greenville. The Truck Yard, one of the 'hood's most popular spots, features a quirky DIY design, a huge outdoor seating area, tasty bar food, local drafts, and live music. One of Lower Greenville's landmarks is the Granada Theater, a relic from the 1940s whose huge sign beckons concert-goers to the eclectic shows it presents. A restaurant mainstay is The Grape, which serves up elevated comfort food. Gemma, Wabi House, and HG Sply Co. are other favorites for hungry locals. Mid-century modern pieces specially selected by Nickson's designers work well with the bungalows and other character-filled rentals in Lower Greenville.
DESIGN DISTRICT
Once a warehouse wasteland, this newly-revitalized neighborhood is known for its interior specialists, high-end furniture, and antique stores. It also happens to be right across the freeway from the American Airlines Center, home of the Dallas Mavericks! Slick new apartment buildings and condos have been popping up to house the influx of newcomers in this desirable neighborhood. Trendy restaurants like The Charles, and Bowlounge, a hipster bowling alley, round out the offerings in the Design District.
Whether it's sleek, contemporary style in Uptown or mid-century-inspired design in Lower Greenville that you seek, Nickson offers hand-picked furnishings that suit your 'hood and your personal style. When you find an apartment in one of these great neighborhoods, give Nickson details on the layout, take their style quiz, and lend them a key. On move-in day, they will set your apartment up with furnishings chosen just for you, so you can enjoy your new 'hood without the stress of moving—all for an affordable monthly rate. Visit NicksonLiving.com for more information.