Meet Michael Murphy
Get to know the President of Mercury Managed. He had quite the 2018, and is looking forward to 2019. Be sure to connect with him at the next event.
By D Magazine
Published in Sponsored
February 5, 2019
2:04 pm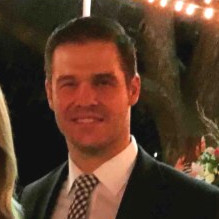 What was your first job? 
I worked as a Freight Broker for my first job out of college. It consisted of four months of learning the industry and then went straight in to cold calling and finding clients. This is still the best thing I could have ever done for my first job out of college.
What is your favorite thing about Dallas?
The people are the best part of Dallas. I have been lucky to find myself working with successful and influential leaders throughout Dallas.
What would you tell an 18-year-old version of yourself?
Work hard and trust your instincts.
Fun fact? 
My life is organized chaos and I absolutely thrive off of it.
In the past 18 months:
married my beautiful wife
got a dog
bought a home
remodeled the home
quit my job
started a company
Jackson and Woodson our twin boys were born
Who would play you in a movie and why?  
Mark Wahlberg. The "why" has nothing to do with me, I just like his acting and everything he does wins awards.
Name one item on your bucket list.
Go on a Safari in Africa is still at the top of the list.
What is your hobby/passion?
Being from Kentucky, it would have to be bourbon. I have over 80 bottles of open bourbon at my house. Ask me about my favorite next time you see me…