Designer Denison Dwelling Proves Architectural Masterpieces Can Pop Up Anywhere
Because who says a house in the country has to be traditional?
By D Partner Studio
Published in Sponsored
February 14, 2019
10:20 am
It's a little town about 75 miles northeast of downtown Dallas. Yes, we know, "Where exactly is Denison?" was the first question that you had. Now that we have that out of the way, we can turn your attention to this architectural masterpiece that has us seriously swooning.
The current owner is a former Realtor, and after seeing her fair share of ho-hum housing, was determined to create something unique. Her affinity for straight lines and a clean, clutter free feel made a contemporary  construction an obvious choice. Designed by David Baca Studio in Sherman, the home was built around a chic courtyard concept that makes the pool the focal point of the home. In fact, almost every room in the house has a view of the rectangular sparkler that can be utilized almost every month of the year in Texas' warm (and sometimes VERY hot) climate.
This sprawling pad with smart home features has three bedrooms in the main house and an extra in the guest house. There is also a home office, upstairs loft, an open concept living area and an oversized butler's pantry that makes entertaining a breeze. Our favorite area of the home has to be the master suite that features a spa deck complete with an herb garden. The master also has a morning kitchen, a dry sauna, and two showers – one indoor and a separate attached outdoor shower. What reason do these people have to leave their bedroom exactly? We still are not entirely sure.
And while a stunner of this size would cost you millions in Dallas proper, the beauty of building outside of the bubble means that you can get over 4,000 square feet of brilliant interior designed space and a chic outdoor space on .3 acres for $894,500. Perhaps it's time to rethink life in the country after all.
2804 Deer Meadow
______________________________________________________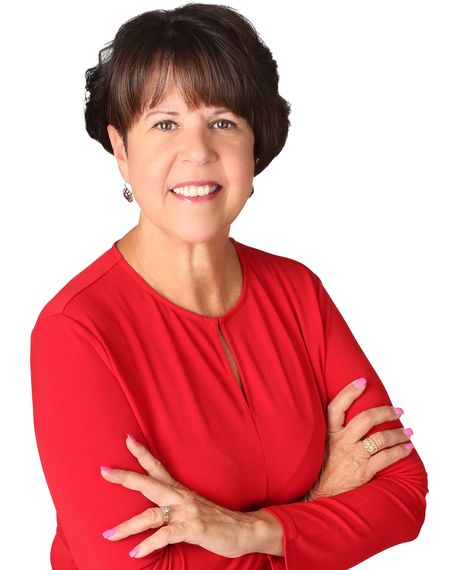 Traci McCarthy
(903) 814-1302
[email protected]
Traci grew up in a military family and moved around quite a bit before her Dad retired and settled the family in Miami, Florida. At the age of 18, she moved to Alexandria, Virginia, where she met her husband, Michael McCarthy, and they had two children, Megan and Michael. In 1998, they relocated to Sherman, Texas, to be closer to family. Her daughter Megan graduated as class Salutatorian in 2011 from S&S High School in Sadler, Texas, and went on to study Nursing and graduated in January, 2016, from West Coast University in Dallas with a Bachelor of Nursing degree. She currently works as an RN at TMC in the ICU. Her son, Michael, graduated as Valedictorian of his class at S&S High School in 2015 and is now a student at Texas A&M University, College Station, Texas, and is majoring in Aerospace Engineering.
Having worked her way from Consultant to a Director's role during her 17 years with The Pampered Chef, Traci McCarthy is well versed in client services and also has a firm understanding of the complexities of a referral-based business. She understands the importance of great customer service, customer loyalty and dedication which enabled her to rise quickly through the ranks during her time as a Pampered Chef Consultant and was honored with the "Award for Excellence" during 11 of her 17 years with the company.
With an outgoing personality and years of award-winning customer service, it was a natural move to combine that same passion with real estate. Shortly after taking the big leap, Traci was named "Rookie of the Year" by Ebby's Sherman, Texas office – a testament to her hard work, high level of customer service and dedication to the industry.
As a Realtor, Traci wants what is truly best for her clients. Her goal is to help buyers find the ideal property to call "home" and help sellers get the best possible price. With her strong focus, Traci is sure to provide a professional, yet personal experience throughout your buying or selling process.
Grayson County resident for over 19 years
GRI, PSA
Member TAR, NAR, and GTAR