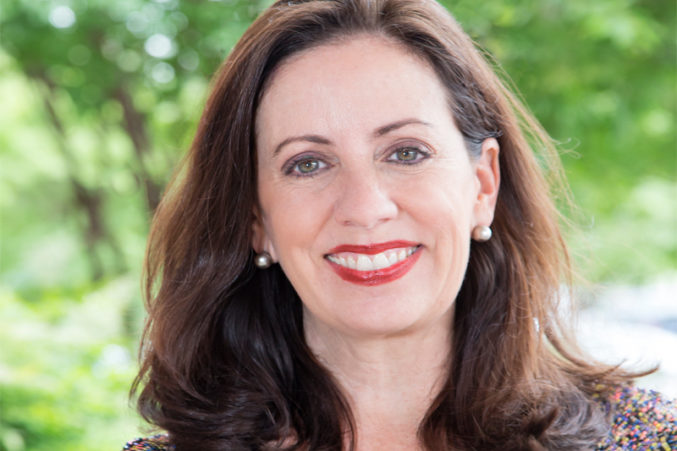 Susan Keene
Credit: How it works and how to improve it before buying a home.
Having enough money saved for a down payment isn't the only requirement to qualify for a home loan. A good credit score is also important. In fact, one of the most critical determinants of a mortgage rate is a borrower's credit score. The higher your credit score, the lower the mortgage interest rate, and your credit score can also determine whether you qualify for a mortgage. Susan Keene, a senior mortgage loan officer with LegacyTexas Bank, says knowing and understanding your credit score is the first step to home ownership. Because there are many myths and misconceptions about credit scores and home loans, she makes it a point to walk her clients through the process, step by step.
Here, Susan answers some of her most frequently asked questions about credit:
Can a credit inquiry for a home loan hurt my score?
Inquiries do affect credit scores, but when it's for a home loan, there is usually less of an impact. Often, the determining factor is asking whether or not it's necessary to pull credit. With home loans, there is no way around this step.
A credit score is simply an algorithm. It shouldn't make you think you do not have a chance to get a home.
What are some surprising finds on credit reports that can negatively impact a score?
I've had clients discover a $10 medical collection they had no idea existed when we pulled their credit. The first instinct may be to pay a collection item, but depending on the situation, it may be better to call the creditor and request they "pay to delete" the debt. Always make sure to have them follow up with written correspondence documenting what was agreed upon. Paying off a collection item without taking this extra step may reactivate the debt and lower your score. I've also had clients discover fraud like a stolen social security number or unauthorized accounts and purchases. Different types of student loan debt can also negatively impact credit. That's why it's important to review your credit, take time to correct errors and clean up your report before you're ready to buy.
I already know my credit score is low. Is there anything I can do to raise it?
A credit score is simply an algorithm. It shouldn't make you think you do not have a chance to get a home. I have helped people with seemingly impossible credit situations get into a home, but it can take time. Paying down credit card balances, having open lines of credit, paying bills on time and working to erase false or negative history can all help raise your score. If there is negative information in a report that cannot be quickly solved, I usually refer my clients to a reputable credit repair company. Some people are wary of the cost of this service, but if your low credit score is going to significantly raise your payment, it's a good idea to weigh the cost of credit repair up front versus the difference in payment over 15 to 30 years.
Does having a lower credit score automatically mean I won't qualify for a home loan?
Not necessarily, but it will have an impact your interest rate and monthly payment. That's why it's smart to do what you can to raise your score before beginning the home buying process. A median score of those from all three credit bureaus is used to calculate the interest rate.
Will a mortgage lender work with me if I have a low credit score?
A reputable loan officer is your advocate and will do what they can to help you get into a home and achieve your goals, regardless of your score. When working with clients who are worried about their score, I pull their report and sit down with them to discuss any concerns and possible solutions to negative information. I'm here to help my clients navigate the path to home ownership. Even if their report can't get cleaned up in 30 or 60 days, it can happen. As with anything, knowledge is power.
---
About the Expert:
Susan Keene
LegacyTexas Bank
Susan Keene (NMLS #546445) is a senior mortgage loan officer with LegacyTexas Bank and an industry veteran who is known for her high-touch approach to serving a loyal following of clients, friends and neighbors. She loves helping clients and the diversity that each borrowing situation brings, and she works closely with her team to ensure that loans close on time with no surprises. She has been named among the Best Mortgage Professionals in Dallas by D Magazine and is a Texas Monthly Five Star Professional. She specializes in jumbo loans, portfolio lending, financing for physicians and dentists, construction to permanent financing, condominium financing and assisting first-time home buyers.
LegacyTexas Bank (NMLS #440732) combines award-winning loan officers, a wide range of home financing options and common sense underwriting to deliver a premier mortgage experience.