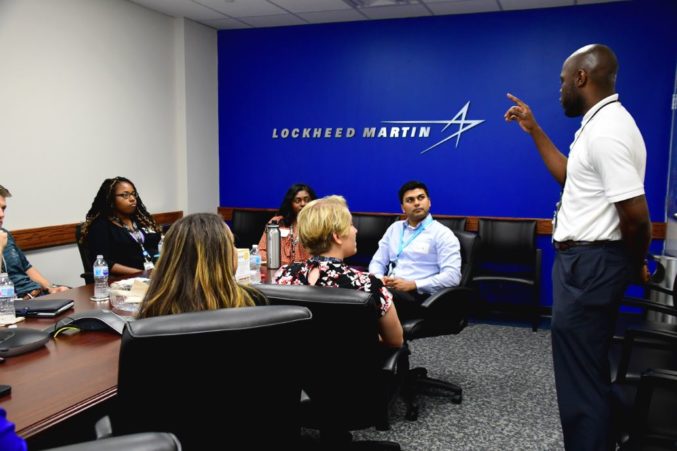 Meet Trokon Tompo
Get to know this Lockheed Martin engineer–he's got big plans for 2019. Trust us, you'll want to connect with him at the next event.
By D MAGAZINE
Published in Sponsored
January 7, 2019
4:49 pm
What was your first job? 
My first job out of college was unloading freight for a furniture company. I had to manually unload trucks in a non climate controlled warehouse. Believe it or not, it was actually cooler in the warehouse than it was in the trucks. The deeper you went into the truck the hotter it got, and the furniture was heavy! To add insult to misery, it took me 38 job interviews before I landed my first engineering position. There were a lot of days when I wanted to quit, questioned life decisions, the whole nine. I endured, and I wouldn't trade that experience for the world. I still have my ID badge from working there. Never let your current situation define your future.
What is your favorite thing about Dallas?
Sunday funday starting at Saint Ann's for brunch, then drinks at backyard in Deep Ellum, finish the day off at Level in uptown. We'll worry about Monday when its gets here.
What would you tell an 18-year-old version of yourself?
You will imagine far worse things than you will ever experience in this life. Fear is a waste of time, go for it!
Fun fact? 
I like my music without words. My playlist consists of Lofi, Chillhop, and Jazzhop. YouTube is the best record label ever created as far as I'm concerned. 
Who would play you in a movie and why?  
Wood Harris. I love his acting style and persona, he's a pure artist. Julius Campbell in "Remember the Titans", Avon Barksdale in "The Wire", Ace in "Paid In Full" , Trokon Tompo in is his biopic. It just makes sense.
What is your hobby/passion?
STEM. I'm currently volunteering with Community Outreach Connection in Oak Cliff. We provide free STEM activities for the kids in the community. As a child I was fortunate to have people encourage me to go this route. STEM volunteering is my way of paying it forward.