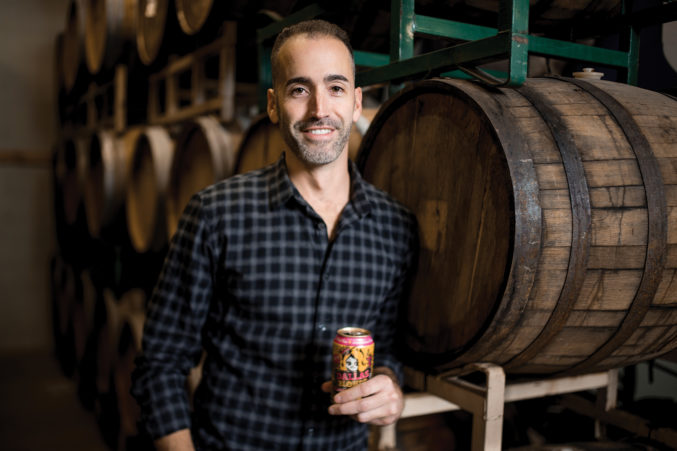 Face of Beer
John Reardon
John Reardon opened Deep Ellum Brewing Company for one reason – to make good beer. When deciding on a brewing location, Reardon chose the Deep Ellum neighborhood of Dallas for its all-encompassing "come as you are" vibe. "In 2011, we put our disdain for flavorless 'big beer' to good use and put down our roots," Reardon says. "Seven years later, we're staying true to our reckless streak, our rough edges, and our commitment to quality, community, and creativity."
If you've heard of Deep Ellum IPA or Dallas Blonde, then you know Deep Ellum Brewing Company. Deep Ellum Brewing set up shop in 2011, the first manufacturing craft brewery to open in Dallas in more than two decades. Like the notorious neighborhood it calls home, Deep Ellum Brewing is bold and unapologetic. The idea of "blending in" was never part of the plan – at the bar or on the shelf. Deep Ellum Brewing has quickly grown to become the third-largest independent craft brewery in Texas and the 65th largest in the nation; yet, 85% of its beer is still sold within 20 miles of the brewery.
Reardon caught the craft beer bug when he was a freshman at the University of Colorado. At the time, he wasn't old enough to buy beer, but he didn't need to be 21 to buy barley, hops, yeast, and water. "My roommate and I were quickly consumed by homebrewing, as it's truly a labor of love," Reardon says. "Had you told my college self I'd be doing this for a living, I probably would have laughed. It's a dream come true, and a testament that anything is possible."
The founder's passion for craft beer is extending to Fort Worth with a new taproom nicknamed the Funkytown Fermatorium, specializing in experimental brews, wood-fired pizzas, and small bites meant to be paired with good beer. The Funkytown Fermatorium is set to open in early 2019. In the interim, be sure to follow @deepellumbrewing and @deepellumftw for updates.