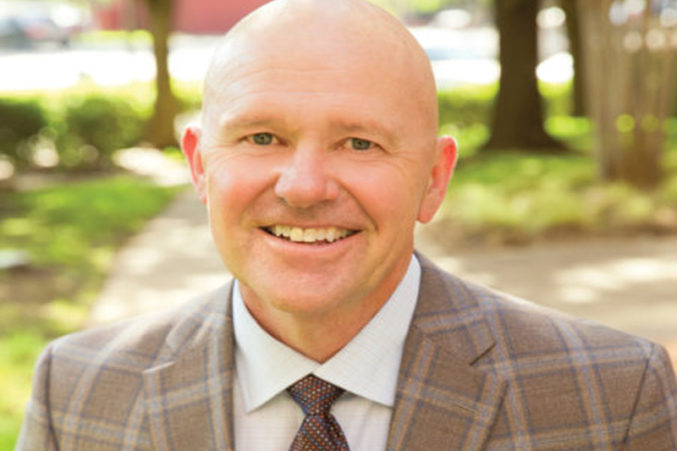 Am I a Good Candidate for a Facelift?
Dr. A. Jay Burns answers common questions about this cosmetic procedure.
Q: What does a facelift accomplish?
A: A facelift does what it implies. It lifts the face and improves the smile lines between the nose and cheek, the marionette lines formed between the jowl and the chin, and the loose skin and muscle in the neck.
Q: How do you know if you need a facelift? 
A: When someone comes into my office asking for a facelift, I ask them to list all the things they do not like about their face. Most of the time, patients are concerned with issues the facelift will correct but also issues it will not address. After the list is complete, I then explain how we age as this seems to help them understand how to separate the different procedures available and better determine what is needed. I explain that we age in four ways:
Gravity. Procedures that address gravity typically re-drape the tissue and lift it back up to where it was at a younger age. A facelift and brow lift typically fall into this category.
Dynamic lines. These lines or wrinkles are caused by movement of muscle under the skin, such as transverse forehead lines, frown lines, and crow's feet. These can be addressed with paralyzing agents, such as Botox, but despite popular hope, these agents cannot correct brow droopiness and will not lift the brow. The brow lift can both lift the brow and also greatly reduce the transverse lines and frown lines for years, thus eliminating or drastically reducing the need for Botox.
Skin damage. The skin is the canvas of our painting, and it must not be neglected when rejuvenating the face. Sun, wind, and dryness take their toll on the skin and lead to brown spots, redness, noticeable blood vessels, and scaly dry skin. In my expert option, these are best addressed with lasers treatments. However, chemical peels or dermabrasion can be greatly effective in reduces these signs of skin damage as well.
Volume loss. This is best addressed with fillers as they are much more predictable than fat injections. Fillers restore lost volume and work exceptionally well in such areas. Fillers have made great progress during the last several years and, in some individuals, can last 18 months to two years. I wait six months after the facial rejuvenation procedure to see how everything has healed. Because fillers can be easily reversed, the patient is able to make real-time decisions on aesthetic preference, and we can modify the fillers.
Therefore, the facelift portion of facial rejuvenation is but one part of the entire process, and you cannot separate it from the treatments listed above. I have found that if you educate the patient fully on how aging has affected the face, then he or she can make informed, prudent decisions that work for them.
Q: Are all facelifts the same?  
A: That is a great question, and the answer is unequivocal, no. I believe facelifts that use the strong facial layer underneath the skin will last longer and are much healthier as this layer contains better blood supply. This layer is called the Sub Muscular Aponeurotic System (SMAS). While skin is elastic like a rubber band and, therefore, is not efficient in pulling something, the SMAS layer is devoid of elasticity and is a strong non-distensible layer. The skin is attached to the SMAS so that when the SMAS is elevated and suspended to correct aging, the skin comes with it naturally. By not using the skin to lift the face, a more natural and refreshed appearance is achieved.
Furthermore, there are different types of SMAS facelifts. The facelift I select depends on the patient's facial anatomy and their desired look. For someone who is concerned with their neck and jawline areas, a lower facelift is all that is needed, which has a slightly quicker recovery. However, if deep smile lines and cheek laxity are present and are a concern, then a full SMAS facelift is recommended.
Q: How can you ensure that you will receive a quality facelift?
A: While there are many different variables that influence the quality of one's facelift, the following factors contribute to a favorable procedure.
Research your surgeon. The surgeon's skill, expertise, and experience are huge factors as this surgery is as much an art as a procedure. A surgeon can pick the correct procedure, but his or her attention to detail to make sure the ear lobe sits on the face appropriately, the scars are well hidden, and the sideburn is correctly positioned are the little things that make a good facelift, a great facelift.
Your face is not a place to cut corners. Follow pre- and post-op rules and regulations. These are not arbitrary rules but are meant to optimize results, such as a very low-salt diet, implementing sun protection, and avoidance of smoking or being around anyone who is smoking.
Excellent communication. Probably one of the most important predictors of a satisfactory outcome and a happy patient is good communication as this establishes proper expectations. A patient must realize that he or she cannot be restored to their youth entirely. However, time can be turned back and a natural appearance can be achieved. This is why I schedule lengthy, thorough consults and request the patient's significant other or close family member to attend the consultation as their support cannot be underestimated.
Q: What is the downtime of a facelift?
A: This depends on the specific facelift procedure done and the additional areas treated such as eyes, forehead, and/or laser treatment. Many people decide to wait until their 50s or later to have their entire face done which makes for a more natural look. This is more efficient as all the downtime from the facelift and additional treated areas are at the same time. However, if a complete facial rejuvenation is done the recovery is approximately six weeks. The first two weeks, you are restricted due to the bruising, as facial bruising is difficult to hide and may be awkward in social settings. However, in the third week, the patient has less bruising but doesn't look completely natural, so I recommend keeping social settings to a minimum. At the 6 week mark, they should feel comfortable at a dinner party with friends and family. Finally, at six months, the last five to 10 percent of swelling is now gone. All of these times are variable in individual patients, but they apply to two standard deviations of the patient population.
Q: How should you choose your facelift surgeon?
A: Selecting your surgeon should be the same as you choose any surgeon for any procedure. The stakes are higher when operating on your face, so you will want a surgeon with ample experience. They should also have proper training, so it is wise to make sure they are board-certified plastic surgeons as determined by the American Board of Surgery. I would also recommend they have many examples of their work as viewed in a before-and-after photo gallery. You must feel comfortable with their communication skills as communication and trust is paramount in such a surgeon-patient relationship. Feel free to ask to speak to other patients who have gone through similar surgical procedures.
About the Expert: Dr. Jay Burns is a board-certified reconstructive and plastic surgeon and a medical director of EpiCentre by Dallas Plastic Surgery Institute. He has consistently been listed as one of Texas Monthly's Super Doctors since 2005 and recognized by D Magazine as one of the Best Plastic Surgeons in Dallas. He is a true leader in Dallas plastic surgery and reconstructive surgery. Whether you are looking for a breast augmentation, facial plastic surgery, eyelid surgery, thigh lift, a tummy tuck, body contouring, or any other type of cosmetic surgery, Dr. Burns can advise. Dr. Burns' philosophy is based on integrity as he is at the forefront of innovative procedures and assuring his patients receive the highest quality results. Dr. Burns enjoys spending time with his wife and two children, playing golf and bow hunting, and is an active member of Dallas, Texas' Watermark Community Church.
New patients in DFW, in Texas, or beyond can reach Dr. Burns' plastic surgery center by calling 469-609-6442.
9101 NORTH CENTRAL EXPRESSWAY, SUITE 560 DALLAS, TX 75231