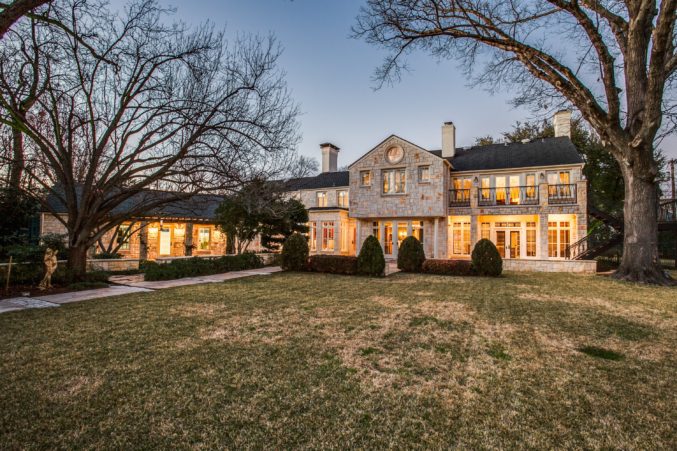 This 1930s-Era Traditional in Old Preston Hollow is an Antique Dream
Over an acre? A laundry list of famous neighbors? What more could you ask for?
By D Partner Studio
Published in Sponsored
January 10, 2019
8:53 am
This classic home, sitting at 5300 Deloache, is living the Dallas dream. There really is no other way to describe the charming 1937 traditional that wonderfully wraps around this 1+ acre corner lot, providing scenic views from every space in the house. The property features five bedrooms, 7.1 bathrooms, and measures in at 6,818 square feet. And while it is definitely large, it still manages to feel warm and cozy. Give 'er a look and you'll see what we mean.
Apparently, we're not the only ones smitten with this area of town. This home has some pretty impressive neighbors. Mark Cuban? Casual. Former President George W. Bush? No biggie. Roger Staubach? Go Cowboys! You get the point. Moving in here means rubbing elbows with Dallas legends. Better make sure your bathrobe-and-slipper game is on point for the morning walk to the mailbox.
This home has all of the bells and whistles you'd expect to find at this price point. However, you really can't put a price tag on the land that the lot sits on. It is truly magical. And like we mentioned before, the great outdoors is seen from every room. Best of all: the view from the gorgeous master suite, complete with a balcony perfect for enjoying morning coffee and taking in the splendor of a Texas sunrise or sunset.
Other intricacies that make the property special include a first-floor guest suite, offering visitors privacy away from the other bedrooms. Speaking of guests, the floorplan is ideal for entertaining with a great room that opens to the kitchen. There are three en suite bedrooms upstairs as well. Because if you are going to live in a large, old home, it would be a shame for your kiddos to have to fight over who has dibs on the bathroom. Nobody has time for that.
The icing on the cake here is the backyard. It sells the house, if you ask us. This kind of a property inside of the loop? Rare is an understatement. In addition to the wide-open spaces, there is a pool, cabana, three car garage, and lots of extra parking. It is the definition of a big city escape, despite being just 8 miles from downtown Dallas. If you're looking for a catch, good luck finding anything better than this.
____________________________________________________________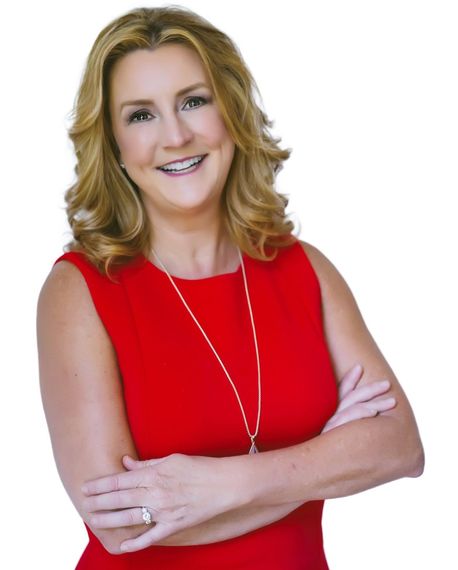 Shelly Seltzer Group
214-507-0581
[email protected]
I love life and the various hats I wear to live my life fully. I am married to my high school sweetheart, and I'm a mom to two beautiful, incredible children and two of the best doggies ever, two yellow labs. I believe that relationships are what truly define our lives, and beyond the family I hold dearly, my life is enriched by my incredible friends, many of whom came into my life initially as clients in my real estate practice. My husband and I are passionate about food, wine, and healthy eating. Some of the activities which add color to my life are hiking, kayaking, scuba diving, snow skiing, checking out live music, and just relaxing at our lake house.
I bought my first home on my own when I was twenty-one. I was fascinated by the home buying process, and my home was an incredible source of pride for me. After honing my sales skills in the telecom and high tech arenas, I decided to follow my latent passion, real estate. Simply put, I love helping people through what are some of the biggest transactions to which they'll ever be party. First time home buyers, people stepping up to their dream home, empty nesters downsizing, people relocating into or out of DFW, and on and on it goes. I love what I do.
I've lived a good part of my youth, and my entire adult life the DFW area. I've bought and sold several of my own homes over the years, and I've literally had the good fortune to assist hundreds of buyers and sellers do the same. My affiliation with Ebby Halliday Realtors, one of the largest independent real estate brokerages in the country, and THE largest in DFW has been an extremely valuable relationship for me.  Ebby is the number one company in Dallas for incoming and outgoing relocations. As a member of the Ebby relo team, I've had the opportunity to assist numerous home buyers and sellers moving from DFW to elsewhere and from other cities to DFW. This experience, along with my intimate familiarity with the DFW Metroplex, means that, quite simply, I know the DFW market very well. Many successful real estate professionals tend to gravitate predominately toward working with buyers or with sellers.  I've also enjoyed working with both!
The DFW area possesses tremendous opportunities for both home buyers and sellers. At present, DFW is actually the number one destination locally for corporate relocations. It's been my pleasure to share a bit of my personal story with you, and whether you are looking to sell or buy a home here, I would welcome the opportunity to help you achieve your objectives.