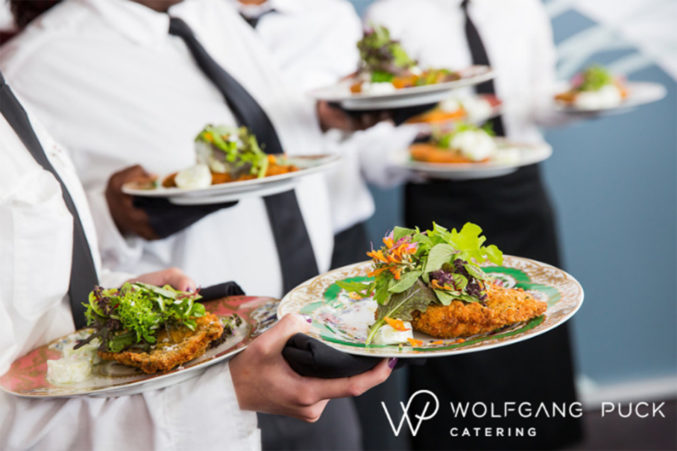 Weddings with Wolfgang Puck Catering
Preview a sample of menus from real weddings to inspire your upcoming events.
By WolfgangPuck Catering
Published in Sponsored
November 19, 2018
7:00 am
A wedding is a tradition that never goes out of style. Whether you envision an intimate gathering or a grand affair, Wolfgang Puck Catering will help ensure that your wedding shows off who you are and what you love. Our passionate, experienced planners specialize in creating custom-designed dining experiences. We know how to listen to you, understand your ideas, and translate them into a meaningful experience for you and your guests.
The team's work behind the scenes will alleviate your stress, allowing you and your partner to savor your celebration, and ensure that your guests will enjoy every moment of this special day.
There's a lot on your plate when it comes to wedding planning. We're here to help.
Award-winning chefs
Only the freshest, highest-quality ingredients
Environmentally friendly, sustainable and ethically produced foods
Seasonal menus with local ingredients
Accommodations for a wide range of dietary requests or restrictions
Well-versed in international cuisines
A la minute, restaurant-style preparation
Countless menu options
Engaging action stations
We hope to be a part of your happily ever after, which is why we've put together a selection of menus from real weddings to inspire you as you start your wedding planning process.
We're available to cater at any location of your choice, or check out one of our exclusive venues:
Union Station | Reunion Tower | Nasher Sculpture Center | AT&T Performing Arts Center | Perot Museum of Nature and Science
Learn more about Wolfgang Puck Catering here.