The Day-Date: A Better Alternative to Dinner and a Movie
With its recently-released weekend brunch menu, Pinstack offers new ways to treat your sweetheart.
By D Partner Studio
Published in Sponsored
November 27, 2018
7:00 am
Dinner and a movie. It's easy to understand why that combination has become the classic date activity—we all like dinner; we all like movies! But sometimes we can get stuck in a dating rut in which dinner and a movie becomes our only activity with our sweetheart.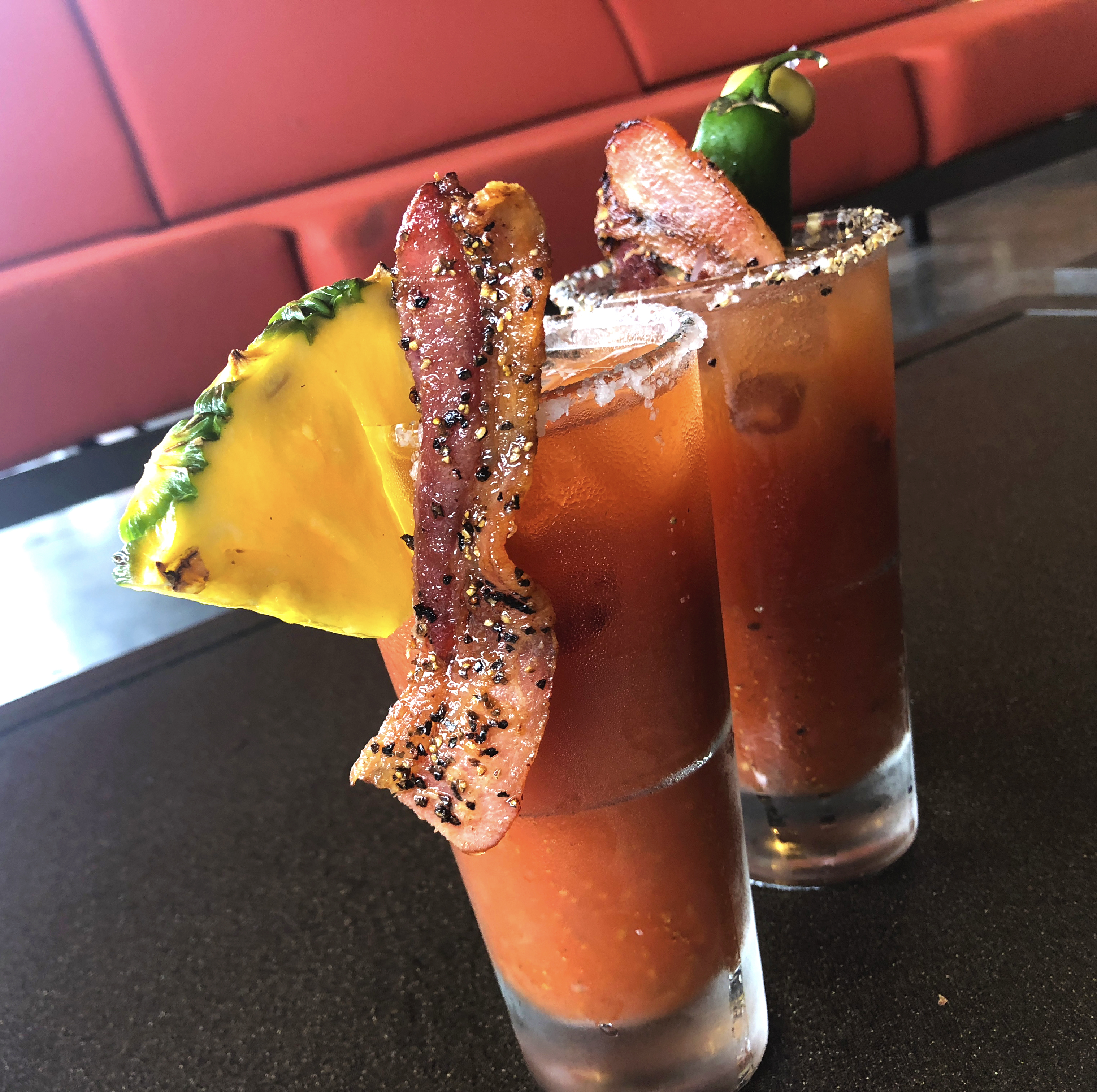 Enter the day-date. Why not mix things up a bit and take your babe out for a day filled with fun and great food? For those in established relationships, it's a way to shake off the stress of the week and have some laughs together. It's also a great way to avoid yard work! For new relationships, the day-date offers a low-pressure opportunity to get to know the other person better. Throw in the challenge of a game or two, and you'll really get to see their fun side.
With a brand-new weekend brunch menu and tons of great games, Pinstack is the perfect option for a day-date. Their tasty selection offers items for eaters of all types. For those who prefer a heartier brunch, there's the Chicken and Waffles Sliders or the Early Bird Skillet, which features brisket, eggs, and veggies. Fans of classic brunch items can opt for the Breakfast Plate, with eggs, bacon, potatoes, and toast, or the always-popular Eggs Benedict. Pinstack's menu also includes lighter fare, such as the Kale and Quinoa Salad, and the Energizer, their take on avocado toast.
The most eye-catching of their brunch offerings has to be the Pinstacked Pancake Tower, which is comprised of about a dozen small pancakes piled one on top of the other with plenty of syrup to drizzle on top, as well as honey cinnamon butter. The Bloody Mary Bar has plenty of fun mix-ins, allowing you to customize your drink. Another great beverage option is the Mimosa Carafe for just $12.
After brunch, challenge your sweetheart to one of Pinstack's arcade games. Their selection includes both classics like Pac-Man and new games like Transformers. Skee-ball and air hockey round out their arcade offerings. Active types can run off their brunch energy in a game of laser tag, show off their strength with the high ropes course, or climb the rock wall. Grab some friends or make new ones and play the only 16-person giant foosball tables in Texas. The bumper cars make for guaranteed laughs, or there's always everyone's favorite—bowling! There are 28 lanes to choose from, including special VIP lanes, a great way to impress your date. Reasonable prices mean that brunching and bowling won't break the bank.
With its delicious and varied brunch menu and its many game options, Pinstack makes it easy to plan a day of food and fun with your date. Visit any of their three locations in the Dallas-Fort Worth area – Plano, Las Colinas, and Allen. Brunch is offered on Saturdays and Sundays from 10 am to 2 pm.