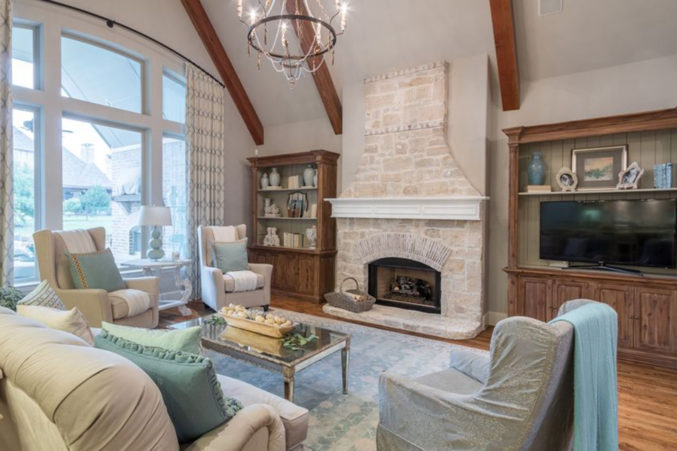 Buyers Seeking Serenity and Sophistication Get Both with This McKinney Custom Home
The inside is luxurious and the outside is a piece of pure paradise.
By D Partner Studio
Published in Sponsored
November 21, 2018
7:00 am
Luxury home buyers looking to escape the hustle and bustle of Dallas without skimping on the sophistication of a nice piece of real estate need to check out this pristine property in McKinney's Serenity neighborhood. This Drees Custom Home features the unique "Julian" floor plan that allows for maximum space to be enjoyed on only one level. It's a major perk for those with young kiddos, because stairs can seriously be such a nightmare.
This home has custom features out the wazoo; however, we are really liking the fact that this home has options for its owners. For example, there is a breakfast nook that can be formal, casual, or cozy depending on the occasion. There is also a gorgeous, intimate room at the front of the home that could be used as a study, library, or music room depending on what you need it for. Its beautiful bay window showcases Serenity's prized pond.
Other opulent features that make this property stand out include the hand scraped hardwoods and classic wainscot molding. There is also an iron-gated wine cellar and butler's pantry that would be a total crowd pleaser during house parties – especially for the holidays. There is also a coffee bar to be enjoyed by the homeowners en route to the luxurious master retreat and bathroom.
The .50 acre corner lot is best enjoyed from the property's exquisite yard which boasts views of shockingly colorful Texas foliage. Speaking of the backyard, it is hard to find a property of this size at this price point, and the future owners of the home will get to enjoy not only a large pool with waterfall but also a good-sized green space. There is a pergola-covered built-in grill and an outdoor living area perfect for enjoying a drink by the fire while watching the Cowboys.
Our only real question is: what time are you having us over for this year's Super Bowl? That certainly gives you enough time to set up house, right?
---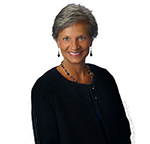 Katherine Niesman
469-734-7977
[email protected]
    Home Buying & Selling Consultant
    Multi-Million Dollar Producer ~ Ebby Halliday Realtors
    2011 – 2016 Company Wide Honor Roll *No. 4 Individual Top Producer 2016
    2011, 2013 – 2017 Top Producing Individual Agent ~ Ebby McKinney Office
    Outstanding Customer Service Award Winner
    D Magazine Best Realtor since 2011
    "America's Best Real Estate Agent" By Real Trends Inc
     #2 Individual by Sales Volume in All of Texas 2017
What my clients and fellow agents have said about me … Accomplished. Attentive. Available. Committed. Competent. Concerned. Creative. Decisive. Dedicated. Detail-Oriented. Effective. Efficient. Energetic. Experienced. Friendly. Honest. Informed. Knowledgeable. Motivated. Outgoing. Persistent. Proficient. Prompt. Qualified. Reliable. Service-Oriented. Sincere. Tenacious. Thorough. Thoughtful. Trustworthy.
Why Katherine Niesman? Because of her extensive experience and proven success in closed sales for sellers and buyers alike.
Buying and/or selling a home is one of the most exciting and important business decisions you can make. The Realtor you choose to work for you will make a significant difference in the outcome of this task. You deserve an experienced professional. You deserve outstanding service. You deserve someone who provides sound advice and strategies that work, while earning your trust and confidence.
Ebby Halliday Realtors dominates the local marketplace for both sellers and buyers. Our innovative marketing presence and our strong market knowledge significantly aid you, the buyer, in receiving property and competitive information as well as extensive resources you will need during the transaction.
I would be honored to represent you in the sale of your current home, or the purchase of a new one. Your personal satisfaction is what I strive for and to make you a client for life. Katherine Niesman and Ebby Halliday Realtors — a winning combination for you!
Make your Move With Katherine! My sales record is a proven winner – – Closings topping $260 million. When it's time to change your address, I am eager to exceed your expectations, so make the move to call me first.
    Multi-Million Dollar Top Producer:  Star Plus, Platinum, and Diamond      Achiever
    Licensed in Texas, Previously in Florida
    New Home and Resale Specialist
    Extensive Relocation Experience
    Full-Time REALTOR since 2003