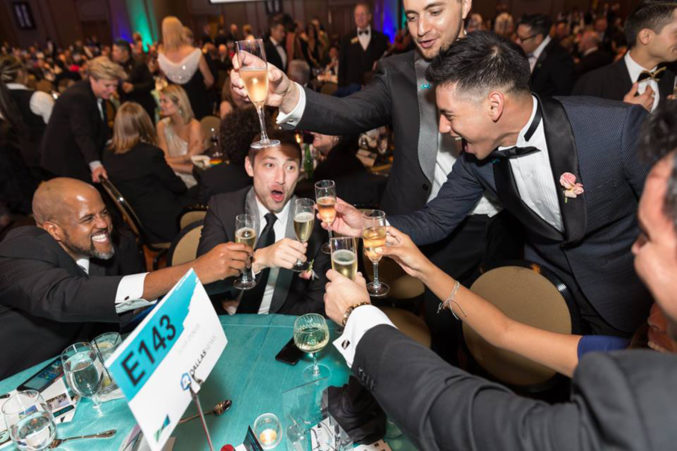 Black Tie Dinner: The Nation's Largest LGBTQ Fundraising Dinner
The 37th Annual Black Tie Dinner line-up continues to grow, and Beto O'Rourke is slated to make an appearance.
By Black Tie Dinner
Published in Sponsored
October 9, 2018
7:00 am
This year celebrates the 37th Annual Black Tie Dinner, which will be held at the Sheraton Hotel on Saturday, November 3. The Black Tie Dinner is excited to announce this year's program will feature Beto O'Rourke, TV personality Jessi Cruickshank, actor/entertainer Erich Bergen, and comedienne Dana Goldberg.
The opening speaker for this year's gala will be U.S. Representative Beto O'Rourke, who is currently receiving national attention as candidate for the U.S. Senate. "During his time in Congress, Beto O'Rourke has consistently been an advocate for the LGBTQ community. His message of equality and his willingness to bring visibility to all issues facing our community makes him an ideal person to open this year's Dinner," stated event Co-chair, Nathan Robbins.
In addition, this year's award recipients include actor/entertainer Erich Bergen, who will receive the organization's Media Award, and Jessi Cruickshank, who will receive the Ally for Equality Award. Popular comedienne Dana Goldberg will be returning to the stage as the events luxury Auctioneer, and will be joined by surprise guests and entertainment. Additional speakers and entertainers will be announced leading up to the November 3 gala.
Single tickets are still available at blacktie.org. Black Tie Dinner is a non-profit organization that raises funds for LGBT supportive organizations serving North Texas. Black Tie Dinner is one of the nation's largest LGBTQ one-night fundraising galas. The annual event has raised more than $22 million for numerous organizations that support and provide vital services to the LGBTQ community.