Art Investment Made Easy
The upgrade your interior design needs now.
By D Partner Studio
Published in Sponsored
October 26, 2018
12:40 pm
Looking to upgrade your interiors before holiday hosting season? One of the most impactful ways to pop your existing décor is also one of the most enduring design investments you can make: Fine art. Interior design-focused blogs and publications have pushed furniture and decor trend timelines to the limit: just six months ago only tailored mid-century walnut would do; now we crave white oak with a breezy California vibe. Fine art can make the transition between trends effortless when you purchase timeless, quality pieces that you absolutely love. The stark, abstract piece that went so seamlessly with your sleek black leather look circa 2008 now can be a delightful point of contrast when paired with your creamy linen and natural wood updates. Not sure where to start? Art auctions welcome seasoned collectors and first-timers alike and are a fun, fast-paced way to gain exposure to the newest pieces hitting the market NOW. Dallas Auction Gallery has offered us a preview of some of the most outstanding modern pieces from their upcoming Fine Art Auction on Nov. 14. The full catalog will be published on their website soon. Prepare to be inspired!
Go Bold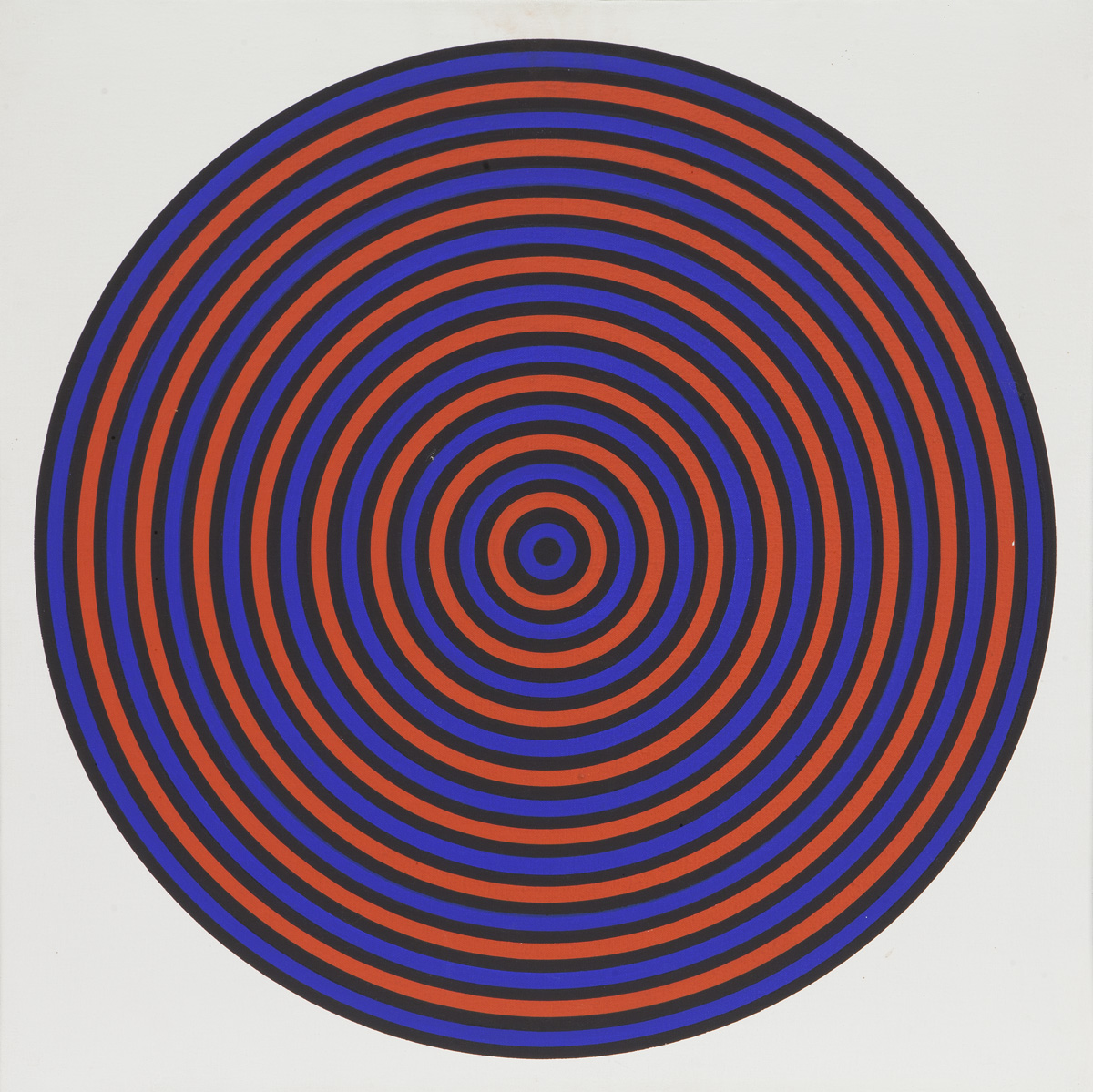 Tadasky's mod masterpiece "C-113" is a prime example of the 1960's Op Art Movement. The Japanese-American artist favors bold, graphic themes, and, over the course of his 60-year career, has returned again and again to the circle. The hypnotic concentric shapes make this piece ideal for both conversation over cocktails and quiet meditation.
Estimate: $10,000-$15,000
Fab Floral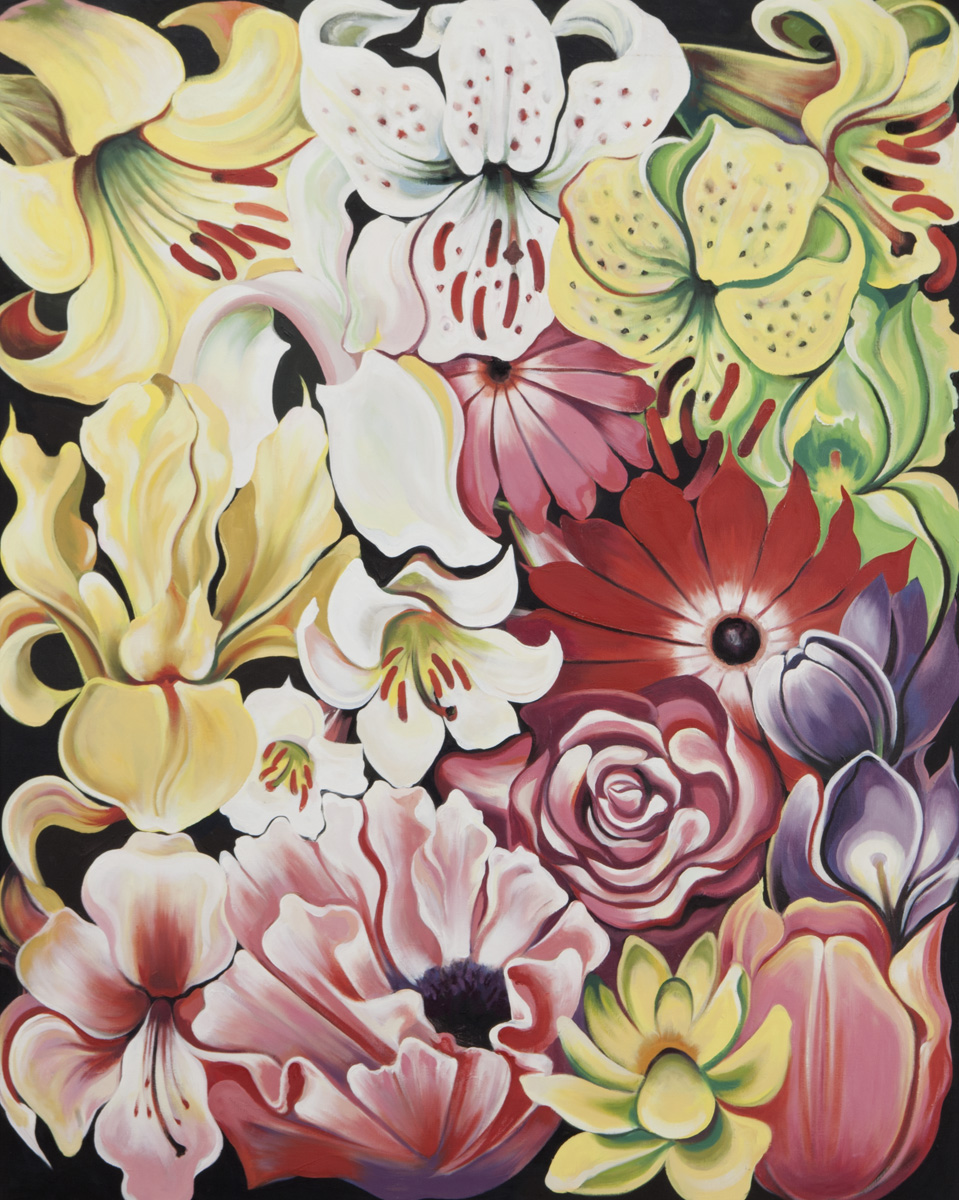 Do you crave color? "Multi Flowers" by Lowell Nesbit is a vibrant, joyful piece to brighten any collection. Who says great art can't also make you smile? Florals, both abstract and photorealistic, are a touchstone theme for this modern artist, who often paints on a grand scale. This 1988 oil on canvas comes in at a dynamic 50.25″H X 40.25″W, a size meant for maximum, mood-lifting impact.
Estimate: $3,000-$4,000
Seriously Serene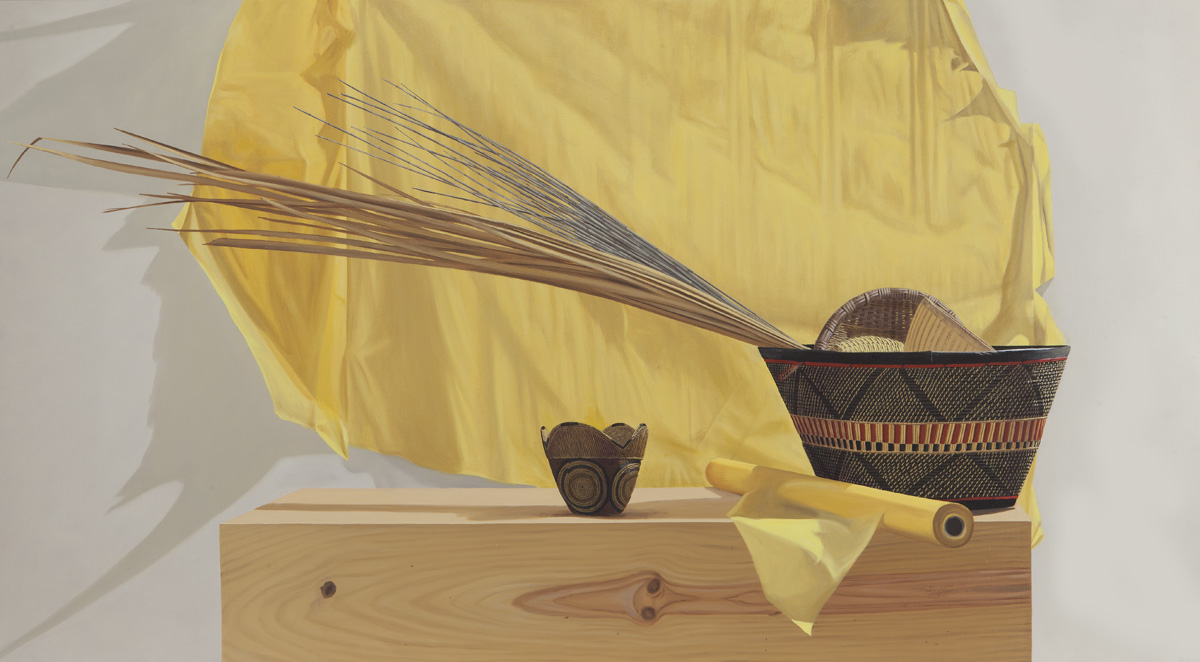 Stephen Lorber's 1975 "African Baskets" has a sought-after, timeless quality many collectors find elusive in the Contemporary Art scene. Serene in its subject but rhythmic in composition, "African Baskets" is a piece that the viewer can get lost in. The subdued colors and Classical subject paired with the serious scale, 40″H X 72″W, lend this oil on canvas a quiet elegance in a year that, for many of us, has been anything but.
Estimate: $2,000-$3,000
Dallas Auction Gallery makes bidding easy and welcoming; you can pre-register online or sign up the night of the event. Can't make it? Bid live on their user-friendly app. After all, what could be more glamorous than winning your next Fine Art treasure from the comfort of your candle-lit bath? For more information on upcoming auctions, visit their website.