The Park Place Luxury & Supercar Showcase Is Back
See Gatsby's car, eat something delicious, enter a hat contest, and make a day of it.
By D Partner Studio
Published in Sponsored
September 21, 2018
7:00 am
If you like cars, food, fashion and fun—so, if you're a living, breathing person—then you're really going to like the 2nd annual Park Place Luxury & Supercar Showcase, benefiting the Salesmanship Club of Dallas' Momentous Institute.
After a successful debut last year, DFW's premier luxury lifestyle event returns this fall to the Four Seasons Resort and Club Dallas at Las Colinas. It will take place Saturday, October 13, from 10 a.m. to 4 p.m., and feature a docket filled with rare cars, exquisite foods, live music, and haute fashion.
Here's how you'll spend the day:
Ogle Some Cars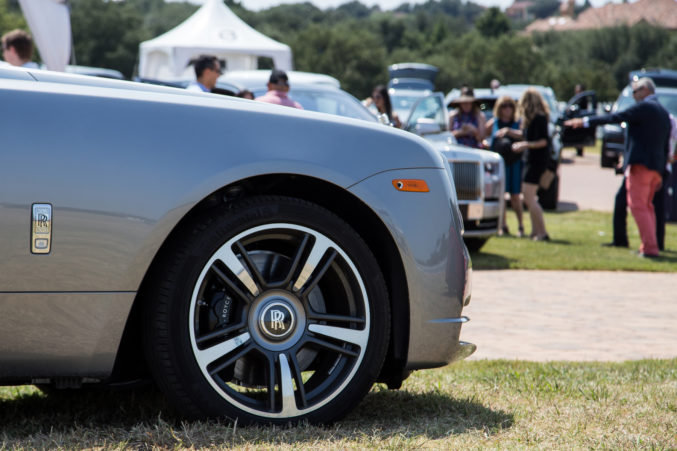 Park Place Showcase will feature the latest models from every brand the dealership group represents, so attendees can expect to see fine cars from Rolls-Royce, Bugatti, Maserati, McLaren, Bentley, Porsche, Mercedes-Benz, Lexus, Volvo, Jaguar, Land Rover and Lotus.
The Collector's Concours will be another sight to behold, with rare, covetable cars from private collectors. Here's just a sample of what's in store:
1928 Rolls-Royce Phantom, featured in the 1974 film The Great Gatsby
1940 Lincoln Zephyr, once owned by Babe Ruth
1967 Shelby GT500
1992 Ferrari F40
2006 Ford GT
2018 Bugatti Chiron
And for the kids (or kids at heart), a life-size, meticulously built Lego McLaren 720S will be on display in the Kid's Zone. You can't drive it… because it's made from Legos, but you can definitely score some great photos next to it.
Eat Well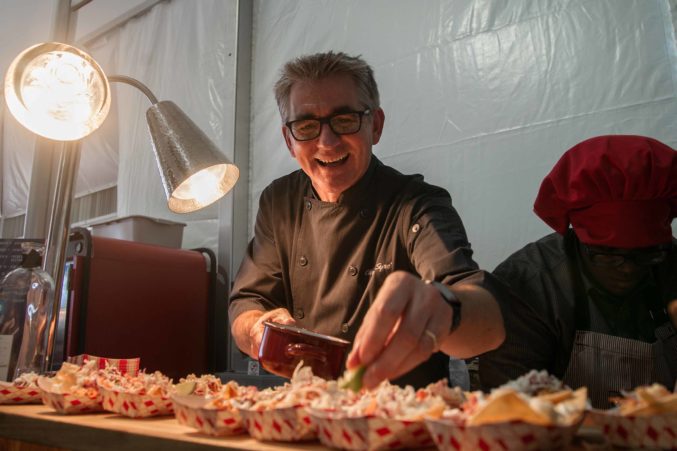 To fit with the auto theme, the event will feature many of Dallas' favorite food trucks, including Ruthie's Rolling Café, Texas de Brazil, Fast & Furious, BellaTrino Pizzeria, and Pecos Pete's Natural Tea + Soda.
The VIP lounge will feature even more delicious bites, courtesy of some of Dallas' top restaurants, including LAW, Outlaw Taproom, Dallas Chop House Burger, Dallas Fish Market, Wild Salsa, Oven and Cellar, Taverna, Bistro 31, Kai, Toulouse Café and Bar, Lombardi Family Catering, Cool River Café, III Forks Restaurant, Texas de Brazil, Mirador, Carlton Provisions, One Sixty One Bistro and Bakery, Frost 321 and Make Your Life Sweeter. So… no one's going hungry here.
Sip and Shop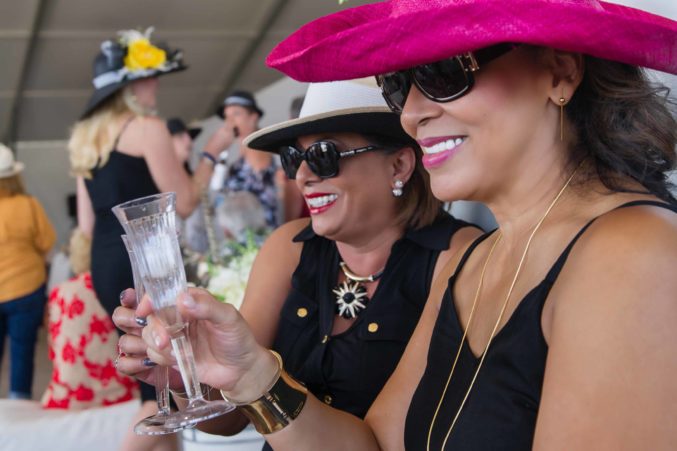 Listen to live music and browse the pop-up luxury boutiques throughout the day, then relax with a cold drink in the beer garden. If you've got little ones in tow, there's something for them too. Just swing through the Kid's Zone, and they'll enjoy an interactive sixty-foot downhill Hot Wheels track, fresh popcorn, and a soda pop truck.
Wear Your Best Hat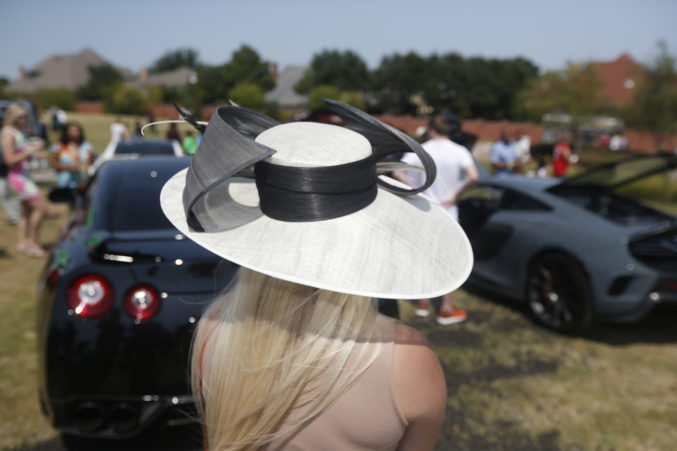 Shane Walker, known as the Mad Hatter of Dallas, will judge the "Haute Hat" contest. So that's your cue to don your best head cover, and compete for the title of Best Ladies' Hat and Best Gentlemen's Hat. In addition to the formal judging, there will also be a People's Choice Award selected by attendees. And, in some not-hat fashion, you can see other eye-catching style at the Highland Park Village runway fashion show produced by Jan Strimple in the Porsche Luxury Lifestyle Pavilion.
To ensure you don't miss out on the fun, purchase your tickets at parkplace.com/Supercar-Purchase-Tickets. Showfield access begins at just $25, with general admission and VIP tickets going for $50 and $100, respectively. But hurry–last year's event sold out!