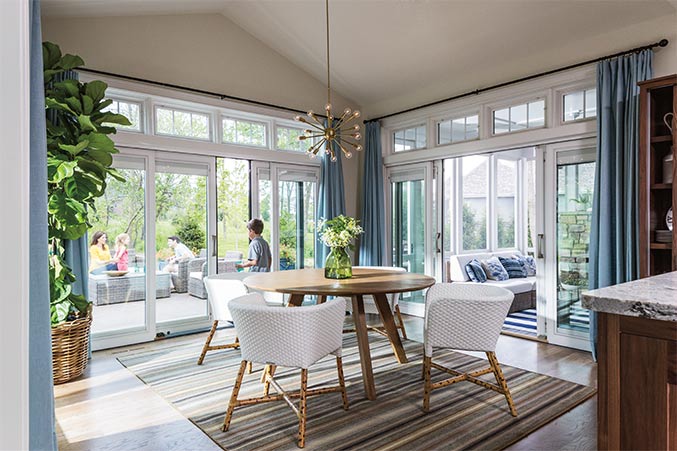 Entertaining 101: How to Host The Ultimate Texas Football Party This Fall
Make the best use of your indoor/outdoor space with these party-planning pointers.
In Dallas, fall means fresh air, the State Fair, and Texas football. Whether you're a die-hard college football fan (be it the Texas Longhorns, Texas Tech Red Raiders, or Baylor Bears), or just here for the wings, our secret to hosting the ultimate fall football party: embrace an indoor/outdoor layout.
Get Guests Mingling
Well-seasoned football season hosts know that the best events start with a good mix of people: serious enthusiasts with loyalties to football teams, social butterflies, and somewhere in between. Don't limit the fun to the ten-foot TV radius; we recommend opening up your multi-panel doors and giving your guests room to roam while staying within listening range to the ESPN commentary.
Master Indoor-Outdoor Decor
To make your outdoor area inviting, break out your bluetooth speakers. Instead of sticking to audio of the game, make a five-hour music playlist to keep the party pumping. Set out old-school games for children attendees like horseshoes, hula hoops or even a football to toss around (and choose budding football stars to be team captains–it's never too early to work on scoring that scholarship!). Standing room only on a Sunday is not chic, so get creative if your guests outnumber your seating with floor pillows, footrests, picnic blankets and borrowing the beanbag chairs from the playroom. Choose decor that matches your football team of choice–burnt orange to support University of Texas Longhorns; bright purples if you're a TCU Horned Frogs or LSU Tigers fan; or red/maroon if you're a Texas Tech or Texas A&M alum.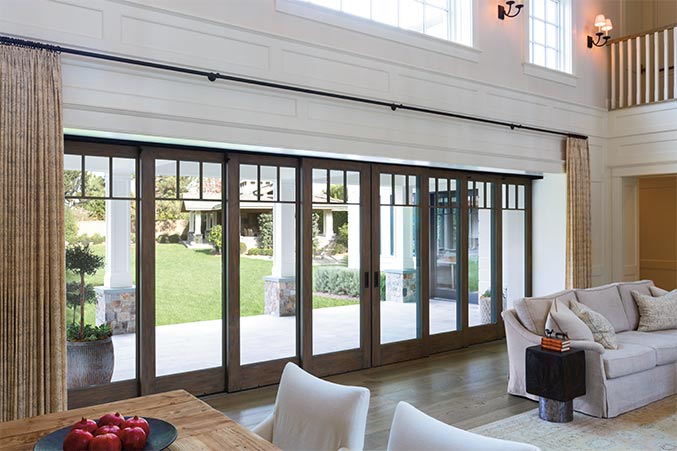 Keep Cool
We're crossing our fingers for a cool front to roll in and get us down to a high of 85, but if it doesn't, set out paper accordion fans along with the brewskies. Speaking of drinks, professional party planners know the average guest will go through 1-2 beers in an hour, so stock up accordingly. Want to get the football fans mingling with the polite participators? Try putting a few coolers on your back deck, even your most die-hard Texas football fanatic needs to take a beer break. Multiple snack locations will keep everyone circulating and avoid awkward traffic jams around your coveted queso.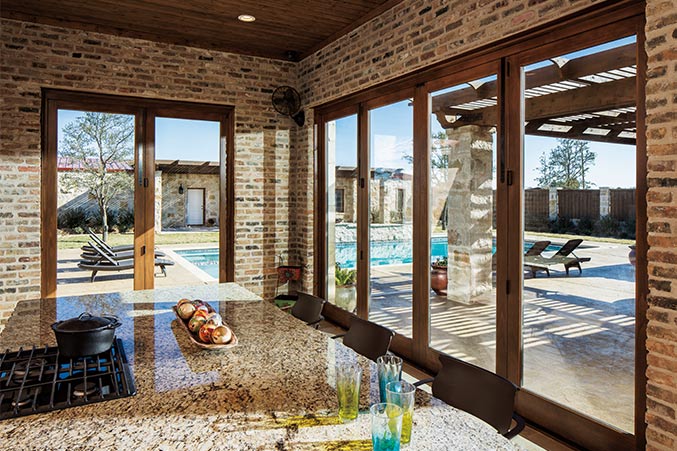 Plan a Killer Menu
Let's talk cuisine. We all know you have to have chips and dip, and most consider wings a non-negotiable during football season, but have you thought about serving Frito Pie? Crowd-pleasing, self-serve and Fall festive, you can encourage your guests to assemble it right in the small chip bags for maximum Texas State Fair vibes. All you need is a crock-pot full of your secret family recipe (or your secret Pinterest recipe) and toppings like cheese, sour cream, green onions and diced avocado (if you're fancy). If you choose to go potluck, avoid getting stuck with twelve bags of corn chips by assigning your guests the appropriate sides. If you provide the hearty main course, whether it's from the grill, crockpot or carry-out, no one will go hungry if you end up with some side-slackers. Not into Solo cups? Use a white grease pencil to write names on glasses as Top Chef Gail Simmons does. Go eco-friendly and fabulous!
Inspired for an indoor/outdoor refresh for your home? Whether you're a modern minimalist or tried-and-true traditional, Pella has you covered with their latest collections of doors and windows to improve your space's livability and layout before the college football season (or NFL football season) kicks off. Bonus: check out Pella's website for more inspiring spaces in Dallas.