If the path to health and wellness begins with the first step, it might as well be a step into luxury. Synonymous with the ultimate in rest and relaxation, Four Seasons Resort and Club Dallas at Las Colinas is much more than the nicest place in town to stay. It's also an unexpected destination for those seeking a more active, healthy, and adventurous lifestyle. Of course, there are legendary golf and tennis programs at the resort that pioneered the weekend getaway, but there's so much more for those who are ready to tackle something other than your average leg day at the gym. Think group fitness classes, such as AntiGravity aerial yoga, indoor cycling, barre, Surfset®, Ab Blast, and MuscleFlex. Then there's MMA training, Zumba, soulful Dancehall, aqua classes, total body conditioning—and we're still at the beginning of the list.
Four Seasons Dallas is Texas' original resort, an unexpected urban oasis offering a wide variety of distinctively different and fun experiences that allow you to connect with the resort, family, friends, and colleagues—but most importantly yourself. Four Seasons Dallas fosters this connection with its seemingly endless array of health and wellness option for guests and club members. And the best part? You don't have to decide on your own which program or class is best for you. Their pros can help. Whether you want to take your athletic performance to the next level, build lean muscle, reduce body fat, improve your energy, or optimize your health, start with the resort's signature Fitness Prescription program–a personalized roadmap for achieving your goals. A highly skilled fitness team will create a customized exercise program that will have you feeling fit and looking good. A consultation with a Four Seasons personal trainer includes a fitness assessment and risk analysis where personal fitness goals are determined while also considering your exercise preferences and lifestyle to create a personalized fitness plan. Feeling lucky? Skip the assessment and sign up for the class that sounds the most fun to you. Either way, you win.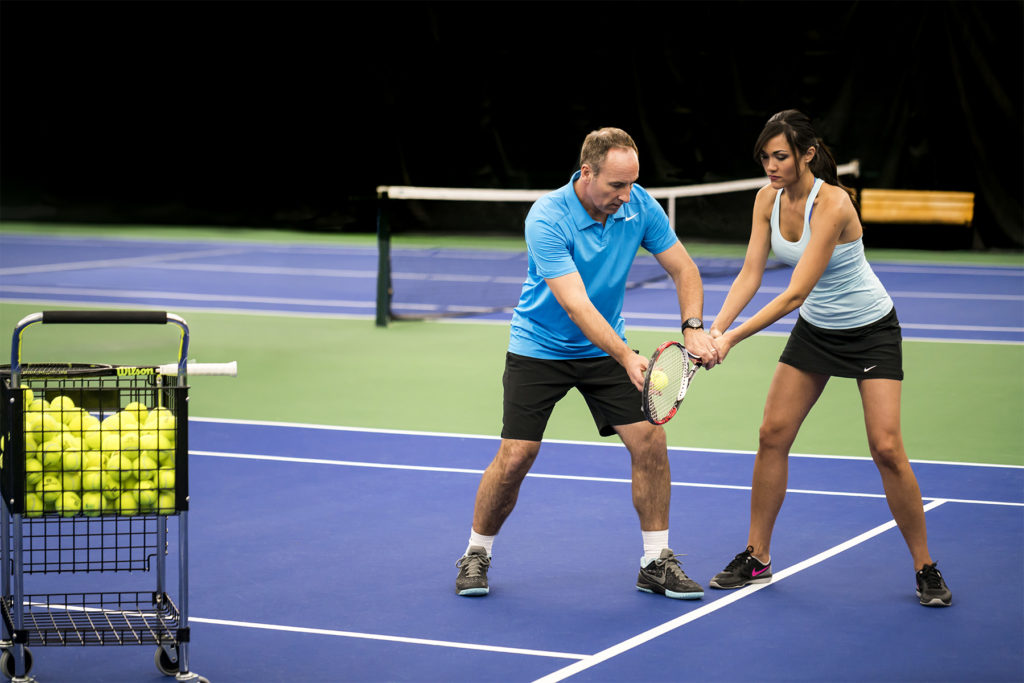 At Four Seasons Resort and Club Dallas at Las Colinas, the staff and guests partner to not only make fitness effective, but also fun. The character and personality of the Four Seasons that you find in the hotel lobby upon arrival, in the restaurant and lounge, at the concierge desk, and even at the pool carry on the tradition of "guest first" hospitality for which the resort is known. From the golf course to the exercise and fitness spaces, this is where the pros eagerly share what they know. For instance, Four Seasons' Meg Plotsky, who teaches AntiGravity aerial yoga, is the only instructor in Texas with six certifications from AntiGravity Fitness, an internationally renowned fitness brand. Whether you're a guest or member, you are connected to the latest fitness and wellness programs and information available through an array of staff that are true experts in their craft.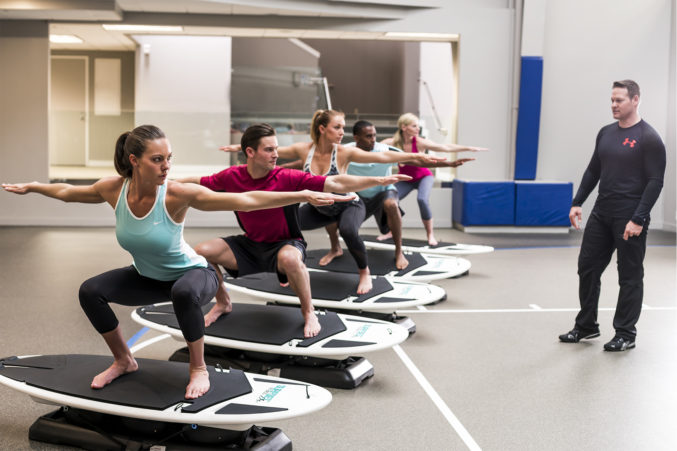 Oh, and speaking of members, don't forget that—as always—the Four Seasons Golf and Sports Club, the private club at Four Seasons – offers its members an exclusive and private world nestled amongst 400 gorgeous acres of rolling North Texas hills. Two championship golf courses, indoor and outdoor tennis courts, dining and social activities, kids and junior programming, spa, four pools, half-court basketball, and squash and racquetball courts, plus the extensive fitness and wellness programs, are all part of a life that is meant to be lived—well.
The Las Colinas and Dallas area's go-to spot for a legendary getaway, Four Seasons Dallas will change the way you look at fitness. Now is the time to lace up, get up, book your stay, and be transformed.
Signup for D Exclusive
Get partner offers, discounts, and more delivered right to your inbox each week.