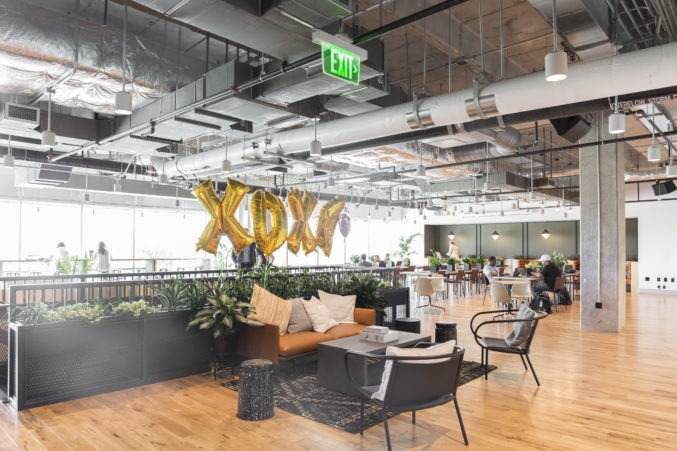 Cowtown's Business Community Turns a Corner
Fort Worth's latest batch of entrepreneurs focuses on tech, collaboration, and leadership
Technology and innovation may not be the first words one associates with Fort Worth, but a burgeoning scene is causing perceptions of the city to change. A new group of entrepreneurs is harnessing Fort Worth's close-knit vibe and supportive atmosphere to help push their latest tech-related ventures forward. Their success is bringing well-deserved attention to their hometown.
At just nineteen years of age, Cole Fortson is the founder and CEO of the school management app, Edugate. A smart phone-based barcode system allows administrators and teachers to track students and includes information that helps them better cater to students' individual needs. One of the goals of the system is to help students navigate their class choices based on their personal interests.
Fortson explains what inspired him to start his business. "When I was in high school, I suffered from some shaky grades in classes I didn't feel passionate about," he says. "In other classes that I was really passionate about, I excelled. I was trying to figure out if there was a way that I could provide educational content that was pertinent to what students are passionate about and be able to bridge that gap while still being under the school umbrella."
Military veteran, former West Point instructor, and Bostonian, Jonathan Silk fell for north Texas while attending UTD for his MBA. He decided to settle in the Metroplex and launch his business, a leadership development company called Quicksmarts, in Fort Worth. Silk says, "I feel that there's an ecosystem for entrepreneurs building in Fort Worth. There's a lot of startups, a lot of technology businesses, and a lot of more conventional businesses, too. … It's a nice place for entrepreneurs."
Though Silk is not in the technology business proper, a significant portion of his clients are tech companies or IT departments. A common issue he helps those particular clients with is the development of "soft skills," or abilities involving communication and collaboration. Silk also has big plans to work with veterans considering attending graduate school and to launch a new business specializing in human-centered design.
James "Opie" Fair founded and operates three business entities in Fort Worth: Agile Management Enterprises (AME), Catalyst Partners, and Rising Tide. AME takes majority interests in telecommunications companies and restructures them, while Catalyst provides consulting services for startups, particularly in the tech field. Rising Tide is a nonprofit focused on bringing Fort Worth's entrepreneurial community together.
Fortson, Silk, and Fair all have office space in the stylish WeWork coworking facility that recently opened in the new Clearfork development. They each credit the location's networking events, internal messaging board, and relaxed atmosphere with fostering friendships and strategic partnerships with fellow entrepreneurs, which have helped strengthen their respective businesses.
Fair says, "Being at WeWork Clearfork has allowed us to collaborate with other companies and entities. If there are areas where we need assistance, we generally find that assistance within the office. Or, on the reverse side, if other companies need our assistance, we are here to help, as well."
Take the first steps to transforming your workday. Book a tour at WeWork Clearfork today.